The Cafeteria Line
WEDNESDAY, 4/24 -> With The Solution w/DJ Low Key & Lazy Eyez back to weekly status every Friday night and winning awards for it, we realized that Fridays should stay focused on the straight up party vibe at the Meadowlark and decided to move The Solution Showcase and it's concert/party/beat showcase/etc mixed vibe over to Beauty Bar Denver (608 E. 13th St) so we could have more flexibility and a bigger stage to play with.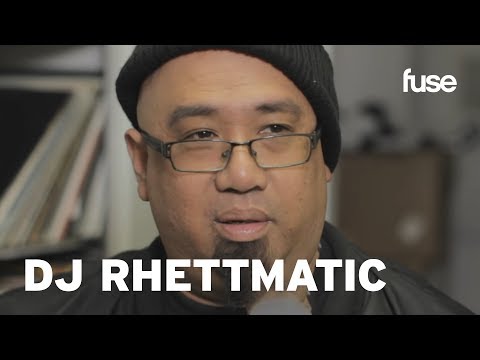 UPDATE: Blu, TiRon & Ayomari are canceling /postponing their tour and we're disappointed to say that because of that they will not be performing at The Solution Showcase #14.  With that said, we're excited to announce THE LEGENDARY DJ RHETTMATIC of the WORLD FAMOUS BEAT JUNKIES will be taking their place as our out of town special guest instead.  Rhettmatic is a legend in the LA scene, having been a fixture of their nightlife circuit, working with artists like Cypress Hill, The Visionaries & Buff1 while winning quite a few DJ battle titles as well.  Expect him to smash the turntables like only a legend can.
This month's featured Denver act is recently formed CO supergroup Fly4Wird (aka Babah Fly, DJ Fast 4Ward & Mike Wird) and our featured producer is 2013 Solution Beat Battle winner Spyda T.E.K., who blew a lot of Denver heads away en route to winning the 2013 title.  Solution co-founders DJ Low Key & Sounds Supreme as well as Welcome to the D.O.P.E. Game's DJ Dozen will be holding down the turntables as well and our friends at Red Bull are hooking up the first 50 people through the door with complimentary new Red Bull Editions.  $8 pre-sales at the weekly Solution via DJ Low Key or Lazy Eyez or at any Family Affair / $10 at the door / 21+.
.:Order pre-sale tickets to The Solution Showcase #14 online for $8:.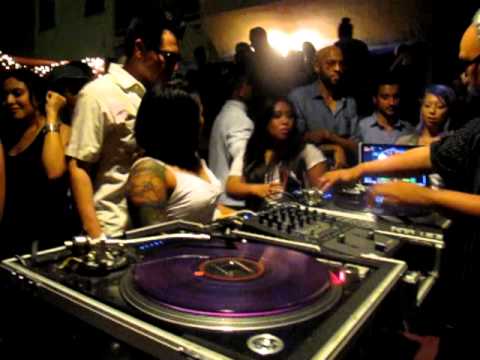 I dropped this mixtape earlier today with two of my favorite rappers out, LA's TiRon and Ayomari over at djlowkey.com and thecafeterialine.com and figured you guys might wanna check it out.  The link is below, enjoy.  Also, we've got some exciting Solution events coming up for summer that we can't wait to tell you about, so stay tuned. – DJ Low Key
.:T & A : The Prelude to ASFP (mixed by DJ Low Key) (tracked):.
.:T & A : The Prelude to ASFP (mixed by DJ Low Key) (untracked/podcast style version):.
1. What You Waiting On (Prod. By DK)
2. The Do (Prod. by J Dilla)
3. My Wingman & Me (Prod. By Phonix)
4. My So Called Twenties (Prod. by Cook Classics)
5. Just A Dreamer ft. Tunji (Prod. by Skin & Bones)
6. 3 Drink Minimum (Prod. by SA-RA Creative Partners)
7. Ms Right (Prod. by DOOM)
8. Sydney (Prod. by Cook Classics)
9. Get Ova Dat Pt. 2 (Prod. by Phonix)
10. No Wonder (Prod. by DJ Dahi)
11. Devils (Prod. by Diddy & Mario Winans)
12. Soon As (Prod. by Caribou)
13. The Luncheon (Prod. by Lord Quest)
14. Superwoman (Prod. By Jansport J)
15. Quitter ft. Tunji (Prod. by DJ Dahi)
16. Good Food (Prod. by Quaran Goodman)
TiRon & Ayomari – A Sucker For Pumps coming soon!!! Also, make sure you check out TiRon & DJ Low Key – Ketchup, TiRon's MSTRD and Ayomari's PB&J Solution.