Beat Junkies
Shouts to our friend Rachel Chesbrough over at Hip Hop Roll Call for the dope interview with Rhettmatic, check it:
The Solution Showcase #14 rolls around Wednesday April 24th, and this time we'll be graced by sounds from the legendary DJ Rhettmatic, of Beat Junkies and Visionaries fame. We caught up with him to talk about how the DJ game has changed, what that means for his generation and ours, and how he's stayed relevant throughout it all. Check out everything he has in the works, including how we can expect to get down at Beauty Bar tonight.
HipHopRollCall (Rachel Chesbrough): You've been a prominent name on the DJ scene since the 90s; how did you maintain that kind of longevity in the fast-moving hip hop/nightlife business?

A lot of it has to do with sticking to your guns, but at the same time you have to reinvent yourself. You gotta be on top of things. A guy from my generation, you have to learn how to have balance in terms of remaining true to yourself, but at the same time you have to learn how to adapt to what's goin' on out there. Figure out what you really wanna do, 'cause at the end of the day, this is your job. This is my passion but this is also my job. I do it for the love of course, I always tell people that if you're gonna do this, do it 'cause you love to do it. 'Cause this is not no walk in the park. You really gotta love what you're doin'. As you get older, you know, you're not the same person as you are when you start off. I'm still a hip-hop head, I try to listen to who's hot out there…there might be stuff I don't like but I'm not gonna bash it. But at the same time you gotta be on top of that. I still buy records but then I also use technology to my advantage. It's up to you as an individual what you wanna do. So, you gotta keep working, you can't just stop and come back thinkin' it's gonna be ok. No. Especially now, things change in the blink of an eye. I guess to put it in the simplest terms, you gotta just stick to your guns and reinvent yourself at the same time, stay on top of your game. That's it. [Question courtesy of DJ Low Key]

Turntablism is alive and well, but like everything it's shifted over time, much of it away from hip-hop. Are you comfortable with the direction DJing is headed?

I might have my personal opinions, but everything has its time and place. I do wish there was more hip hop in the basis of it, but in my humble opinion (not everyone might agree with me on this) technology is a gift and a curse. READ WHY & THE REST OF THE INTERVIEW AT HIPHOPROLLCALL.COM…
WEDNESDAY, 4/24 -> With The Solution w/DJ Low Key & Lazy Eyez back to weekly status every Friday night and winning awards for it, we realized that Fridays should stay focused on the straight up party vibe at the Meadowlark and decided to move The Solution Showcase and it's concert/party/beat showcase/etc mixed vibe over to Beauty Bar Denver (608 E. 13th St) so we could have more flexibility and a bigger stage to play with.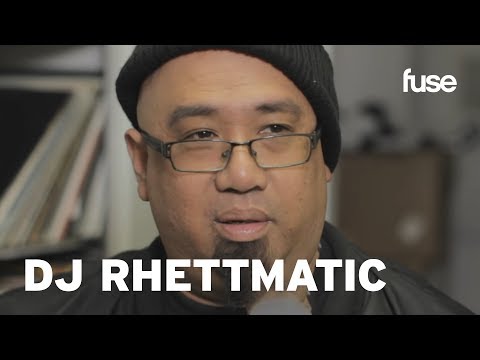 UPDATE: Blu, TiRon & Ayomari are canceling /postponing their tour and we're disappointed to say that because of that they will not be performing at The Solution Showcase #14.  With that said, we're excited to announce THE LEGENDARY DJ RHETTMATIC of the WORLD FAMOUS BEAT JUNKIES will be taking their place as our out of town special guest instead.  Rhettmatic is a legend in the LA scene, having been a fixture of their nightlife circuit, working with artists like Cypress Hill, The Visionaries & Buff1 while winning quite a few DJ battle titles as well.  Expect him to smash the turntables like only a legend can.
This month's featured Denver act is recently formed CO supergroup Fly4Wird (aka Babah Fly, DJ Fast 4Ward & Mike Wird) and our featured producer is 2013 Solution Beat Battle winner Spyda T.E.K., who blew a lot of Denver heads away en route to winning the 2013 title.  Solution co-founders DJ Low Key & Sounds Supreme as well as Welcome to the D.O.P.E. Game's DJ Dozen will be holding down the turntables as well and our friends at Red Bull are hooking up the first 50 people through the door with complimentary new Red Bull Editions.  $8 pre-sales at the weekly Solution via DJ Low Key or Lazy Eyez or at any Family Affair / $10 at the door / 21+.
.:Order pre-sale tickets to The Solution Showcase #14 online for $8:.