Spyda T.E.K.
Back in February, DJ Spyda T.E.K. came into the 2013 Solution Beat Battle with an insane collection of beats and left the winner, beating out a group of ridiculously talented producers from Denver and beyond.  DJ Low Key recently talked to Spyda T.E.K. and learned more about the Colorado Springs producer/DJ who trekked up to Denver to claim this year's title and a spot as this month's featured producer at The Solution Showcase #14.
You won The 2013 Solution Beat Battle earlier this year; but you do a lot more, what all does Spyda T.E.K. get into?
Man, I'm a full time DJ, producer, dad, n seeker of all things relating to music. Just on a mission to let ppl know what I do is not some fly by night thing. This is all Ive been into since I could reach a turntable and a tape player (remember that! Haha)
There are quite a few different lanes you do venture into, you're definitely not a one-genre dude…What types of music are you into making these days?
Yea I like a lot of different styles. I make some boom bap stuff, edm influenced trap, moombahton, electro…club influenced beats, n a little bit of r&b. I mean, anything I feel inspired by & dig, ill go into it. My heart lies with straight hip hop & EDM. Soundscapes I grew up with.
Sounds like it was a natural transition to DJing and producing…Which one of those came first and when was that?
I became a DJ officially when I was 10yrs old. Before that I was mixing maxi singles on two boomboxes. Hahaha. I didn't start producing till about 2003. Â I only started producing because I was without my setup for a while. I originally had an mpc 2000 XL then went to FL Studio because the process for chopping samples n stacking drums was a lot faster.
How does the mixing on two boomboxes work?
Uhhh…Haha. straight ghetto rigging the door of the deck so I can slow down the pitch. I haven't done that in such a long time. I don't know how I discovered that at 8yrs old. Crazy.
Do you still use FL (Fruity Loops) Studio?
Yea, FL Studio is all I use still to this day but im trying to feel out other DAWS to see what else I can do.
What do you prefer about FL Studio over other software/hardware options?
Well I haven't used anything else since I first started other than the mpc 2000
What's your beatmaking process normally like? What do you start with?
I just like the fast pace of producing in FL. If I have an idea I can just lay down the basics n go from there. I don't know. Anything can start it. A sample, a drum, a melody…I try different things out n see how it works.
Was this year's Solution Beat Battle your first time battling, at least as a producer?
This is my 2nd battle since being here in Colorado but that was a different type of battle. They were looking for more waka flocka trap style of beats. Â Not the lane I typically like going into.
What was your approach to picking beats and preparing for the battle?
Preparing for the Solution battle was fun because I was familiar with what type of beats that fit within the concept. My goal wasn't to win, just have my material exposed to the right audience. I just wanted my music to be heard n maybe someone would like em. The bad part was battling people I developed relationships with like Black Jordan Cliff Cage & Big J beats. It wasn't easy doing that because I respect their work n the beats they bring to the whole element.
If winning wasn't your focus, what did it feel like when you were announced as the winner?
Like I was straight up dreaming haha
Also, do you feel like you exposed your music how you has hoped to? Have you notched any effects of that so far?
Definitely. Lots of these artists n producers I've known beforehand really only knew me as djing either Latin clubs or raves…Its not exactly screamin "hip hop" you know. I felt like they actually paid attention n respected what they heard afterwards.
That's great to hear. What are you working on next?
I'm working on a project with Dj Dozen, another joint with Cliff Cage & HoTT, n a few cuts with L.A. Latin hip hop artist Solares, & a few joints on the EDM tip.
And what previous projects do you have that people can check from you online?
Honestly. projects I've worked on are all over the place but I try to keep some of my past projects n current ones up on my soundcloud.  Actually one project I can think of…I did a mixtape "DarkSide West" with this dude named Bad Guy Fly out in L.A. I produced the majority of it. It's out there on the internet. I also did a joint with Planet Asia 2 years ago. Never released, but he played it for me over the phone one night. Lol. I'm still waiting to hear the final cut.
Catch Spyda T.E.K. rocking with legendary DJ RHETTMATIC of the World Famous Beat Junkies, Denver supergroup Fly4Wird, Solution co-founders DJ Low Key & Sounds Supreme and Welcome to the D.O.P.E. Game's DJ Dozen for The Solution Showcase #14 on Wednesday 4/24 at Beauty Bar Denver (608 E. 13th St).  Check out more info on the showcase here.
WEDNESDAY, 4/24 -> With The Solution w/DJ Low Key & Lazy Eyez back to weekly status every Friday night and winning awards for it, we realized that Fridays should stay focused on the straight up party vibe at the Meadowlark and decided to move The Solution Showcase and it's concert/party/beat showcase/etc mixed vibe over to Beauty Bar Denver (608 E. 13th St) so we could have more flexibility and a bigger stage to play with.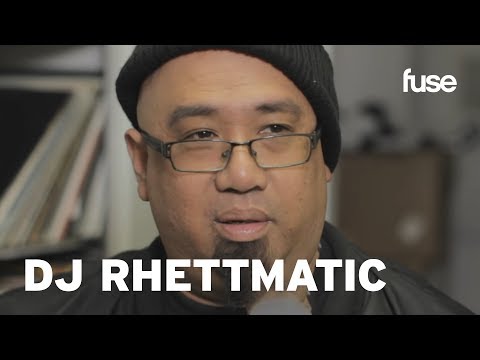 UPDATE: Blu, TiRon & Ayomari are canceling /postponing their tour and we're disappointed to say that because of that they will not be performing at The Solution Showcase #14.  With that said, we're excited to announce THE LEGENDARY DJ RHETTMATIC of the WORLD FAMOUS BEAT JUNKIES will be taking their place as our out of town special guest instead.  Rhettmatic is a legend in the LA scene, having been a fixture of their nightlife circuit, working with artists like Cypress Hill, The Visionaries & Buff1 while winning quite a few DJ battle titles as well.  Expect him to smash the turntables like only a legend can.
This month's featured Denver act is recently formed CO supergroup Fly4Wird (aka Babah Fly, DJ Fast 4Ward & Mike Wird) and our featured producer is 2013 Solution Beat Battle winner Spyda T.E.K., who blew a lot of Denver heads away en route to winning the 2013 title.  Solution co-founders DJ Low Key & Sounds Supreme as well as Welcome to the D.O.P.E. Game's DJ Dozen will be holding down the turntables as well and our friends at Red Bull are hooking up the first 50 people through the door with complimentary new Red Bull Editions.  $8 pre-sales at the weekly Solution via DJ Low Key or Lazy Eyez or at any Family Affair / $10 at the door / 21+.
.:Order pre-sale tickets to The Solution Showcase #14 online for $8:.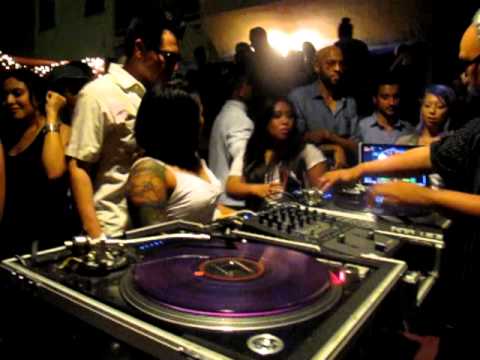 Shouts to each and everybody who entered this year's battle.  We got a ton of great entries, so many we had to take an extra day to give everything a few good listens and rounding out the lineup was like splitting hairs.  With that said, we're super excited about this year's lineup of top notch Colorado producers; they should make for crazy competition.  Here they are:
Marc Marcel
*To the producers who didn't get picked to participate, for a lot of y'all the problem wasn't that your beats weren't dope, it was that you submitted mellower songs for consideration.  Entering a beat battle with mellow beats is always going to be tough and while not impossible, it does handicap your chances a lot from the jump.
Here's the rest of the info on the event in case you missed the original post: WEDNESDAY, 2/27 -> It's that time of year again.  #TheSolution6 is in full effect and The Solution Beat Battle is back for another year of ridiculous chops, club bangers, head nodders, face scrunchers, and all the other great varieties of beats you hear producers pull out for battles.  Just like last year, a dozen of Denver's top producers will face off head to head to see who has the best beats in town for prize package including studio time at Denver's premier record facility, Side 3 Studios, a $200 gear package from Acrylick, a paid guest feature at an upcoming Solution Showcase & more TBA.  As if hearing a dozen of Colorado's top producers show off their A-game wasn't enough, we've also packed out the bill with some amazing talent, check out the battle's guest lineup:
Dag Savage (aka MPC mastermind Exile & MC Johaz)
2012 Beat Battle winner BK Beats (read his recap of it here)
Incredible one man band/DJ/singer/etc Fast Forward
CO production legend Boonie Mayfield on co-hosting duties
DJ Low Key & Sounds Supreme on the turntables & more
Beauty Bar Denver (608 E. 13th St) / 9pm / 21+ / $10 Cover.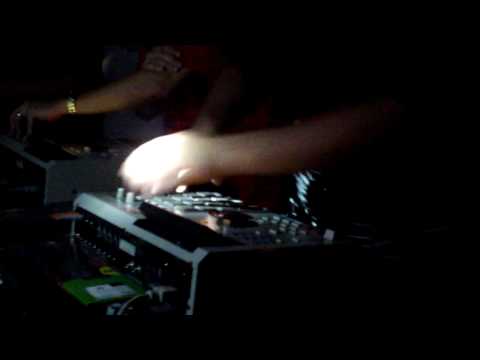 Above: Some footage of Exile's set from his last Solution guest spot.