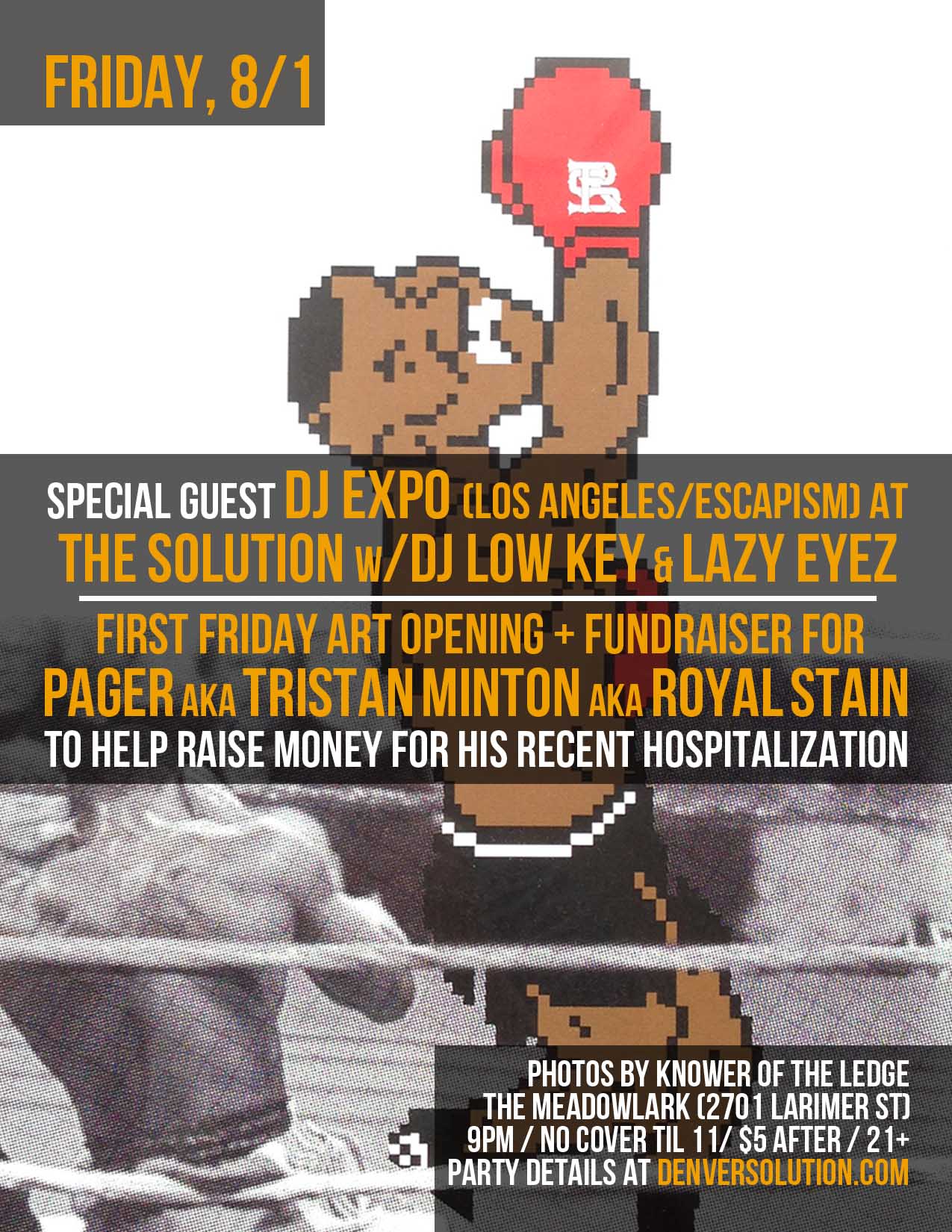 FRIDAY, 8/1 -> Don't miss an extra special edition of the The Solution w/DJ Low Key & Lazy Eyez featuring Los Angeles favorite DJ Expo (Escapism / MOM LA) and an art opening by longtime friend of the party Tristan Minton, who was recently unexpectedly hospitalized with some health complications.
Starting on 8/1, we'll be displaying some incredible new works from renowned Colorado artist Tristan Minton aka Royal Stain aka Pager at The Meadowlark (for the first few weeks of August) and for the night we'll be donating half of the door's proceeds to hopefully help offset some of his recent hospital bills, so come check out some amazing art for a good cause. As usual, party residents DJ Low Key & Lazy Eyez will be holding down the turntables and with help from a world traveling DJ like Expo, it should be a one to remember.
As if that wasn't enough, the night's also the afterparty for Infinite Monkey Theorem's 80s themed First Friday (which features DJ Low Key & goes from 5-10pm, just five blocks down the street). Knower Of The Ledge will be in the building throughout the night, taking extra fresh party pics, don't miss it! 21+ / No cover til 11 / Only $5 after / 2701 Larimer St.