SATURDAY, 9/22 at 7PM -> In one of the great tragedies of hip hop, LA's Ro Blvd somehow remains one of the most slept-on producers out, despite having produced the entirely of U-N-I's modern LA rap classic A Love Supreme, working with both members (Thurzday & Y-O) post U-N-I-breakup, crafting the cult classic Laffy Taffy Rots Your Teeth with his BrekFast Club crew, as well as producing jams for LA favorites El Prez ("Gone"), Skeme ("I'm So Cold"), Krondon, Shawn Jackson & more.  If you've been paying attention to The Solution for a while, you might also recognize Ro as one of the hosts of The Solution Tape #1 (along with fellow Solution Showcase #9 guest Thurzday and Y-O, back before U-N-I split up).  We were first introduced to his earlier works in 2004 or so by one of his first collaborators and fellow Solution Showcase #9 guest Free Speech and have since watched Ro develop a progressive, diverse but still signature sound that just oozes California smoothness.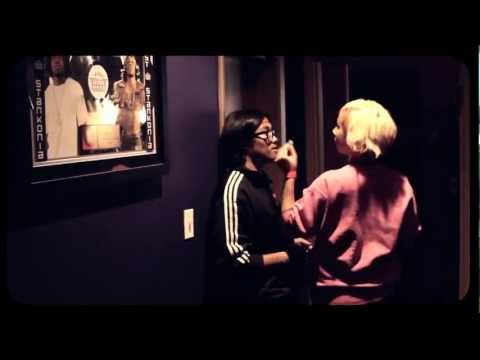 Above: Ro Blvd feat. Thurzday "Great Going Good" from Heart Pounding Panic /// Below: Thurzday (produced by Ro Blvd) "Colors" from L.A. Riot.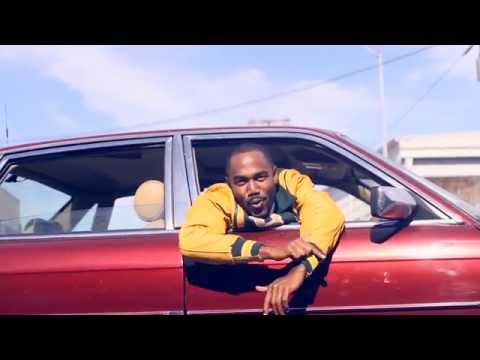 A few weeks ago, Ro released his official solo debut and one of our favorites of 2012, Heart Pounding Panic, featuring collaborations with Thurzday, Y-O, Micah James, Krondon, Cali Cush, Shawn Jackson, former Solution/Goodness guest Theo Martins & more.  The lead singles; the super banger "Great Going Good" (check the video above), the dream-like "Cyst" & laid back BBQ-anthem "Summer Solstice" are all ridiculously good and have been getting steady spins at Solution & Goodness events all year, so you're probably familiar with them even if you don't know the tracks by name.  Hit the links and videos in this post to get more familiar with Ro's music, the quality it exudes is far more telling than anything I can type in a post.
Above: Heart Pounding Panic Advanced Listening Party Video /// Below: Ro Blvd's remix of Common "The Corner"

Now that you're a little more familiar, don't miss Ro Blvd at The Solution Showcase #9 with LA's Thurzday & Free Speech, CO hip hop icons Prime Element, elusive DJ/producer Fast Forward, DJ Low Key & more on Saturday, 9/22 at the Meadowlark (2701 Larimer St).  We know there are a lot of other events going on the same night, so we're starting early at 7PM sharp and giving anyone who shows their ticket/ticket stub from another 9/22 event $3 off cover (only $5 for this crazy lineup instead of $8) to help you maximize the last official day of Summer.  21+ /// $5 Pre-sales now available at all three Family Affair locations & get you 15% off your entire purchase /// $8 at the door /// Doors at 7pm.
To get more familiar with Ro Blvd, check out a few more videos for Ro-produced songs below, this fantastic Smoking Section interview with him Y-O & Thurz from when A Love Supreme dropped, and the great inset interview with Andrea 3Stacks after the jump to get familiar with one of the best young producers out.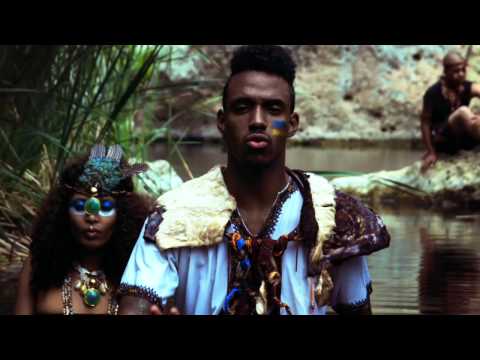 Above: U-N-I & Ro Blvd "Land of the Kings"/// Below: U-N-I & Ro Blvd "Hollywood Hiatus"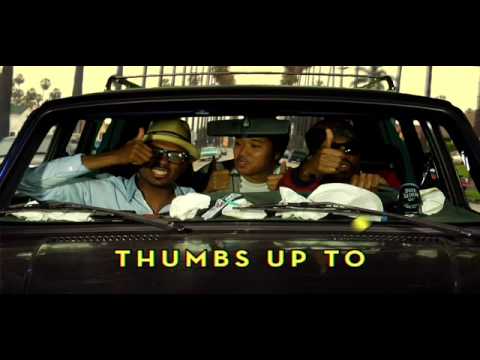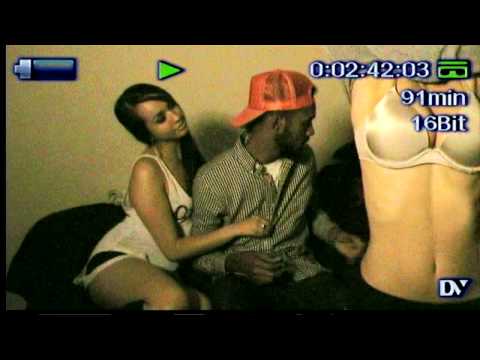 Above: U-N-I & Ro Blvd feat. Miguel "Lately 2.0″ /// Below: U-N-I & Ro Blvd "Desha Dayana"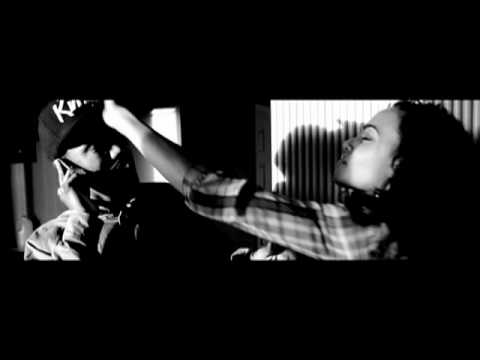 Spare notes of soulful records hit the crisp night air outside the Ironlak flagship store in Hollywood.  Producer Ro Blvd is spinning and mixing R&B joints sampled on Wu-Tang Clan's grimy classic Enter the Wu-Tang (36 Chambers) and Jay-Z's The Blueprint.  Staying true to the art of DJing, his mixer and turntables are set up over a glass case of bright aerosol paint cans while local MCs and other industry cats bob their heads in unison.  He genuinely thanks the crowd for coming out and introduces a new track before playing a beat that starts with a basic piano riff and ends up on some futuristic fly shit that could cold rock a party on Mars.

It's hard to believe that Ro was once undecided about doing music.  "I was always back and forth about making music.  It's like you're putting yourself out there.  You know, when you're a kid and someone asks you to sing, and you're embarrassed as hell?  Still to this day I always wonder what people think," he says as we converse in his soon-to-be organized office filled with VHS movies and a desk adorned with Teenage Mutant Ninja Turtles artwork drawn by his little brother.

Growing up in Sun Valley, California, Ro lived in a warm Filipino household playing Super Nintendo with friends and dreaming of one day playing pro basketball.  His love of music soon sparked an interest in DJing, and he fondly remembers his mom knocking on his door to give him a stack of vinyl to practice mixing with.  Among the records was the Boulevard Nights soundtrack.  "It helped me out so much.  The scoring and soundtrack were just nuts and inspired me as a far as picking out a name,"  he says adjusting his thick-rimmed glasses framed by his dark, shoulder-length hair.  He took his nickname "Ro" and added "Blvd" as way to flip the negative connotation often associated with "the streets" into something positive.

After his hoop dreams deflated, countless inner debates on whether to do music or not gnawed at him constantly.  Music reigned supreme, and he created his first beat with a Playstation 2 as a Junior in high school.  "When the music bug hit me, it was a crazy feeling.  The same feeling I get when I play basketball or around basketball or watch it, but it came even more natural than basketball.  It was something that was just undeniable."

Ro followed his newfound passion and attended the Musicians Institute in Hollywood where he was advised to focus solely on music.  "My instructor basically said, 'Go balls to the wall.  If you wanna do music, do music.  Don't do anything else,' and I took that."  After completing his music courses, the real world started to set in. Slangin' shoes on eBay and passing out TV show tickets at Grauman's Chinese Theatre helped pay the bills, but his real opportunity to shine came when his friends, Mike and Chris Loos, helped him get a job as a board operator at radio station KDAY 93.5.  For five years, he relished stepping into work and had the pleasure of calling DJs Julio G, The Goodfellas and Devi Dev his co-workers.

After leaving radio, Ro Blvd consistently produced gems like El Prez's party anthem "I'm Gone (King Kong)" and a myriad of tracks for LA Hip Hop duo U-N-I.  Their A Love Supreme album included his insanely synthesized "Hollywood Hiatus" and the perfect arrangement of drums and horns on "Land of the Kings."  His credits also include a 2006 mixtape with Free Speech entitled Laffy Taffy Rots Your Teeth and 2011's Produc Placers: Shenanigans mixtape.  Ro's next masterpiece Heart Pounding Panic is due Summer 2012 and promises to showcase his incredibly eclectic talent with appearances by rapper Thurz and Strong Arm Steady's Krondon.  His work has also landed him praise in XXL, and he was named one of the "Next 100" to reach musical success in Urb magazine.

As I glimpse over at Ro Blvd's keyboard, laptop and mixer autographed by DJ Qbert, it's hard to fathom the fact that such a simple set of tools formulate some of the hottest beats to ever come into existence.  Ro's evident excitement while we talk Hip Hop proves he's not only in the game for the right reasons, but that he's an authentic fan of the culture as well. His demeanor remains pleasant, grounded and lighthearted as he opens up to me about the development of his craft, his meeting with Kanye West and how life produces for him.

Andrea Aguilar: You made your first beat at what age?  What did it sound like?

Ro Blvd: I was 17 or 16.  I don't know if it sounded like it, but I wanted it to sound like some Roc-A-Fella, Mobb Deep or Alchemist stuff 'cause I was really into that.  You know, heavy sample.

AA: So what…like The Dynasty kind of sound?  "This Can't Be Life" was one of my favorites.

RB: Yeah. "This Can't Be Life" is my all-time favorite.

AA: Really?

RB: "This Can't Be Life" made me wanna make beats.  I mean, people sampled before Kanye, but when I heard that, I'd never heard anything like it.  The drums and vocal sampling were just nuts.

AA: That was a sample of (Dr. Dre's) "Xxplosive" beat, right?

RB: Yeah.  He took the drums off "Xxplosive" and chopped up the sample a bit.  That thing was amazing.  It just hit me so much.  It was like, "Wow, this is magic."  It's like food or whatnot.  Like when you eat a burger for the first time.  Like, "Oh my gosh. This is like the greatest thing ever."  And then you figure out, "Wow.  I can make this?  It's possible?  And if I could make it, I could make it every day and eat it every day?"  So that's how I felt.  Like, "This is amazing."  I always loved music, and something hit me.  I couldn't describe it.  I wanted to make beats, and it just ended up happening.

AA: You've said that life produces for you.  Can you elaborate and give me an example?

RB: It's inspiration, man.  It's crazy 'cause I just go about it that way.  However the day goes…whatever I make is basically how things in my life went.  I don't really try and search and find things.  It just naturally comes to me.  I could probably just look at you and make something about your red lips.  It all looks so great.

AA: Thank you!  So nice of you to say!

RB: The inspiration is just translated through my hands.  Just life translated into music.  I don't really produce.  It's just my life translated.

AA: Can you name a time you were really struggling or felt like life wasn't going your way?  How did you overcome it?

RB: I think every day each person has their own challenges.  I think everyone has a beautiful struggle every day.  I'm in the same place as everyone else, and we all have to overcome things.  I mean, I like to think that we have to live every day as that day.  We don't know what's going to happen tomorrow or the stuff yesterday that just passed.  When it comes to my lowest point in a day of mine…of course there's times you don't know.  You never know.  Sometimes I'll look at the glass half empty, but then the people in my life and my family assure me to look at it as half full.  I can't really pinpoint the lowest time because the lowest times always change.  A very low time to me could be me like, "This is the lowest.  I don't know how I'm going to get out of it," but through another person's eyes outside the box looking in might be like, "Yo, that's not the lowest point.  Don't even worry about it," and figure out other ways.  If it wasn't for those people in my life, I wouldn't know how to get out of it.  I would still continue to see the glass as half empty.  That's why I love my family and friends.  Wherever they're at is home.

AA: You basically taught yourself to make music.  How did you make your first beat?

RB: I used this program Music Generator 2 for Playstation 2.  I had seen a commercial around the time I had the itch to make music.  I looked at it like, "Yo, this is crazy.  You can make music on a Playstation 2?"  I went back and forth for like a month straight about making music, and the girl I was with at the time would hear me saying, "I don't know if I should make music.  I don't know.  What do you think?"  I mean, I was a basketball player.  I was really into basketball, but my girlfriend came over to the house one day and surprised me with the program. (pauses) I'll never forget it.

AA: You also DJ on the side.  Did you get into DJing before producing?

RB: Yeah.  I learned how to mix when I was 11 because my sister was dating this DJ at the time.  I would have to hang out with them because my parents didn't want me staying alone.  Since I was always with them, my sister was like, "Why don't you teach him how to DJ?"  He would actually pick me up, take me to his spot and teach me how to mix.  I was like, "Wow.  This is crazy.  This is what they do on radio."  Because I loved music so much, it was amazing to me.  Like, "Man this is great!  This is so fun! I wanna do this!"  It was an added bonus to life.

AA: What qualities are necessary to be a good producer?

RB: If you have the passion about it and the respect for it…the only quality is having the balls or the guts to just do it.  Just like growing up in school as a teenager in high school…if you really like this girl, if you can find it inside of you to just introduce yourself or talk about what you guys like, exchange numbers, maybe go out as just friends at first…With anything you wanna do, if you can step up to that girl and find it inside of you, just do it.  At the end of the day, be you.

AA: What producers from the past and present do you think really changed the Hip Hop game?

RB: Kanye and Neptunes.  That's it.  I hate to say this, but I think so.  I love what the Neptunes do so much that I have a bias.  Anything they do is freakin' genius.  I'm a fan, and I enjoy what they do so much.

AA: You met Kanye after a House of Blues show.  How did the meeting happen?

RB: The manager I had at the time, Tanaya Jackson, was really about what I did.  She was a hard worker.  She knew how to get places and knew people.  She called me one day like, "I played your beats for somebody.  You'd never guess who it was."  I was like, "Who?  Ludacris?  Scarface?" 'cause that's who I was listening to, and I didn't wanna overshoot it with Jay-Z or something.  She was like, "Nah.  Even better.  It was Kanye."  I was like, "Oh shit.  This is crazy!"  This is before College Dropout.  It was nuts because I looked up to Kanye so much.  He was the one who made me wanna start making beats.  What happened is…we checked him out after he opened for Obie Trice at the House of Blues on Sunset.  He had to run somewhere afterwards, so it took awhile for us to get together with him.  He kept in touch with us, and we met him up over at Mr. Cartoon's spot.  It was like two crazy things happened in one night.  One: I'm in the presence of Mr. Cartoon at his spot.  And two:  I'm here with Kanye while he's getting his tattoo done.  This is just so crazy.  Before we left and went our separate ways, he gave me a few pointers.

AA: What advice or pointers did he give you?

RB: I can't tell you that!  He gave me great advice.  I'll tell you that.  It was a producer to producer thing.  It was crazy driving away from that.  To me, I describe it as seeing Michael Jordan play basketball, and then the next day or month playing with him.

AA: You produced a lot for Los Angeles rap duo U-N-I (Thurzday and Y-O).  They recently split to focus on their solo careers…Has that affected your relationship with Thurz and Yonas at all?

RB: Not at all.  I mean, it just goes back to life things.  How you treat your relationships whether it be music or whatnot.  I've managed to treat all my relationships well.  They split up, and that's between them.

AA: You just got back from South by Southwest.  How was it?

RB: Every day was great.  I guess the peak was performing with (live band) Uncle Daddy from LA.  It sounded like MTV Unplugged.  They performed for us for a djbooth.net show.  The music translated so well for a live band.

AA: Besides the album, do you have any other upcoming projects?

RB: I've got my new company Paperose Imagination.  It's basically a company for me to say I can do whatever the hell I want.  Other than that, just creating. 

Website: www.roblvd.com

Facebook: www.facebook.com/ROBLVD

Twitter: @RoBlvd
Leave a comment
Join The Solution newsletter for details on upcoming events, free music, party photos, video & lots more!!!
The Solution x Spotify Weekly Playlists…
Add us on Facebook…
Get more familiar with The Solution w/DJ Low Key & Lazy Eyez…
Categories