Good to see the homie Boonie Mayfield back on his grind.  If you came out to Boonie's Solution last month then you had a hand in getting dude's studio back together, so pat yourself on the back for helping make music better.  Anyways, check out Boonie making a ridiculously dope beat step by step above, the classic Boon Doc video that blew up below and all his other videos on youtube, you'll be glad you did (just like the millions who've checked them, yes, I said millions!!! Do your thing Boonie!!!)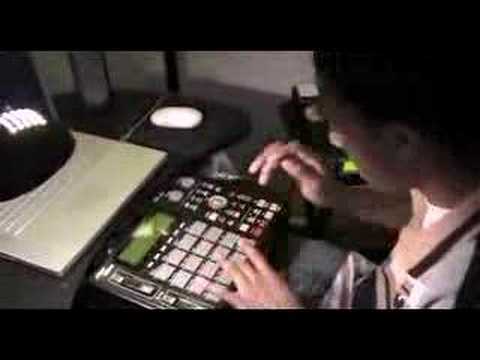 P.S. Make sure you leave a comment and wish Boonie good luck in the Red Bull Big Tune National Finals in Chicago next month, he'll be representing Denver alongside beat prodigy Xperiment and I'm sure they'll make CO proud.
2 Comments to Boonie Mayfield aka Boon Doc:The Return…
THANK YOU THANK YOU THANK YOU SO MUCH!

Boonie Mayfield on October 26th, 2010

This is a brief letter to Dj Lazy Eyez, I am also an up and coming dj /rhyme spiller as well creative artist just all around ihear you will be in Denver Colorado on the 30th i need to know since i will be new never before ever been to Denver could i get advice on how things will work for this Dj DmC spot in Denver because I would like to bring my sets (equpment or unless theirs the proper things there to set up I am a female i would like to Dj using my digital Mixxvibes Dj Discovery set or will the IPad be present on the platforms.

Tannis on April 9th, 2011
Leave a comment
Join The Solution newsletter for details on upcoming events, free music, party photos, video & lots more!!!
Add us on Facebook…
Get more familiar with The Solution w/DJ Low Key & Lazy Eyez…
Every Friday Night: The Solution w/DJ Low Key, Lazy Eyez & friends at The Meadowlark…

All the best in hip hop & a whole lot more, every Friday night at The Meadowlark.
Party photos by IG: @Armando_Geneyro.
Beautiful heated patio.
No cover until 10pm / Only $5 after.
Facebook.Twitter.Instagram.
9pm / 21+ / 2701 Larimer St.
DJ Low Key & Sounds Supreme – The Solution Tape #1 (hosted by U-N-I & Ro Blvd)
Featuring exclusives and world premiers from Von Pea, Ilyas and Donwill of Tanya Morgan, Exile, DJ Day, Che Grand, Kooley High, Median, Donnis, Ro Blvd, Mike Baker, 1 O.A.K., Whygee, Kid Hum, 8thW1, Adad, Buff1, Waajeed, Moe Green & more. Get your copy at the Solution or download it for free by clicking the cover above.
Categories