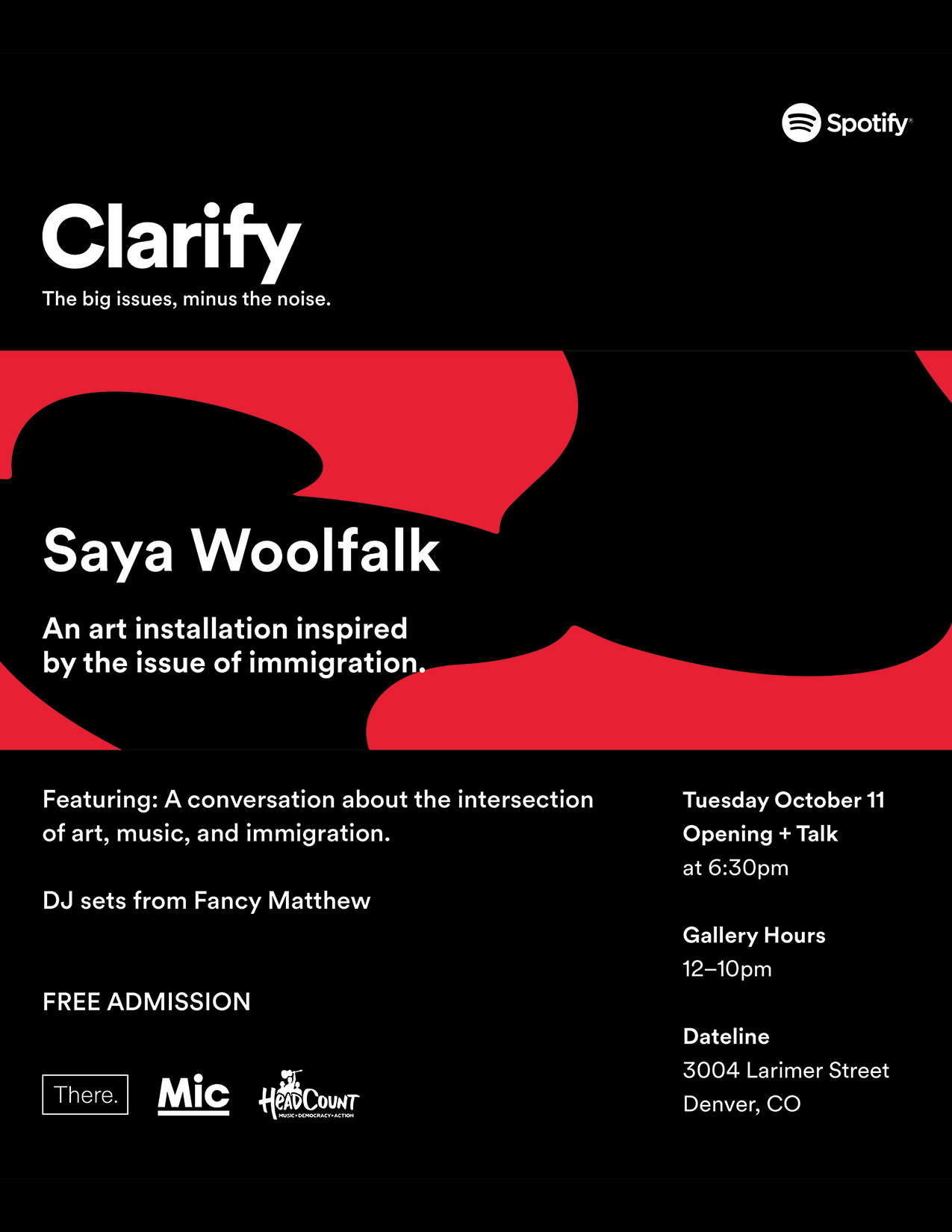 You told us the eight issues you care about most this election. Your favorite artists care, too. This is Clarify: A video series presented by Spotify, Mic & HeadCount.
Join us for an exclusive conversation inspired by the issue of immigration in America, including a screening of Clarify, an art exhibition from Saya Woolfalk & DJ sets from Fancy Matthew.
Learn more: spotify.com/clarify
Opening + Talk @ 6:30p
Leave a comment
Join The Solution newsletter for details on upcoming events, free music, party photos, video & lots more!!!
The Solution x Spotify Weekly Playlists…
Add us on Facebook…
Get more familiar with The Solution w/DJ Low Key & Lazy Eyez…
Categories