SXSW
Austin during SXSW.  The undisputed heavyweight champ of music festivals in the US and one of the coolest cities in the country year round.  Having been down to play at the festival for the last six years, it had become a goal of mine to throw a SXSW version of The Solution with the countless greats acts I know who attend every year, but that's a little easier than said than done with countless brands, promoters, artists, labels and such scouring the city for unique venues and locking them down well in advance of the festival.
And while this year SXSW continued to grow at a frantic pace, with venues scarcer than ever, we were able to team up with infamously delicious BBQ haven, La Barbecue, the Austin Nomad and one of our favorite music sites, PotholesInMyBlog.com, to create the inaugural SX704 Solution Showcase.  One (somewhat major) catch though, we only had about a week's notice to put together the whole event (and to make matters worse, I was in Los Angeles for some DJ gigs when I got word).  Never one to back down from a challenge or great opportunity, my week in LA was quickly taken over by SXSW prep work and a flurry of phones calls.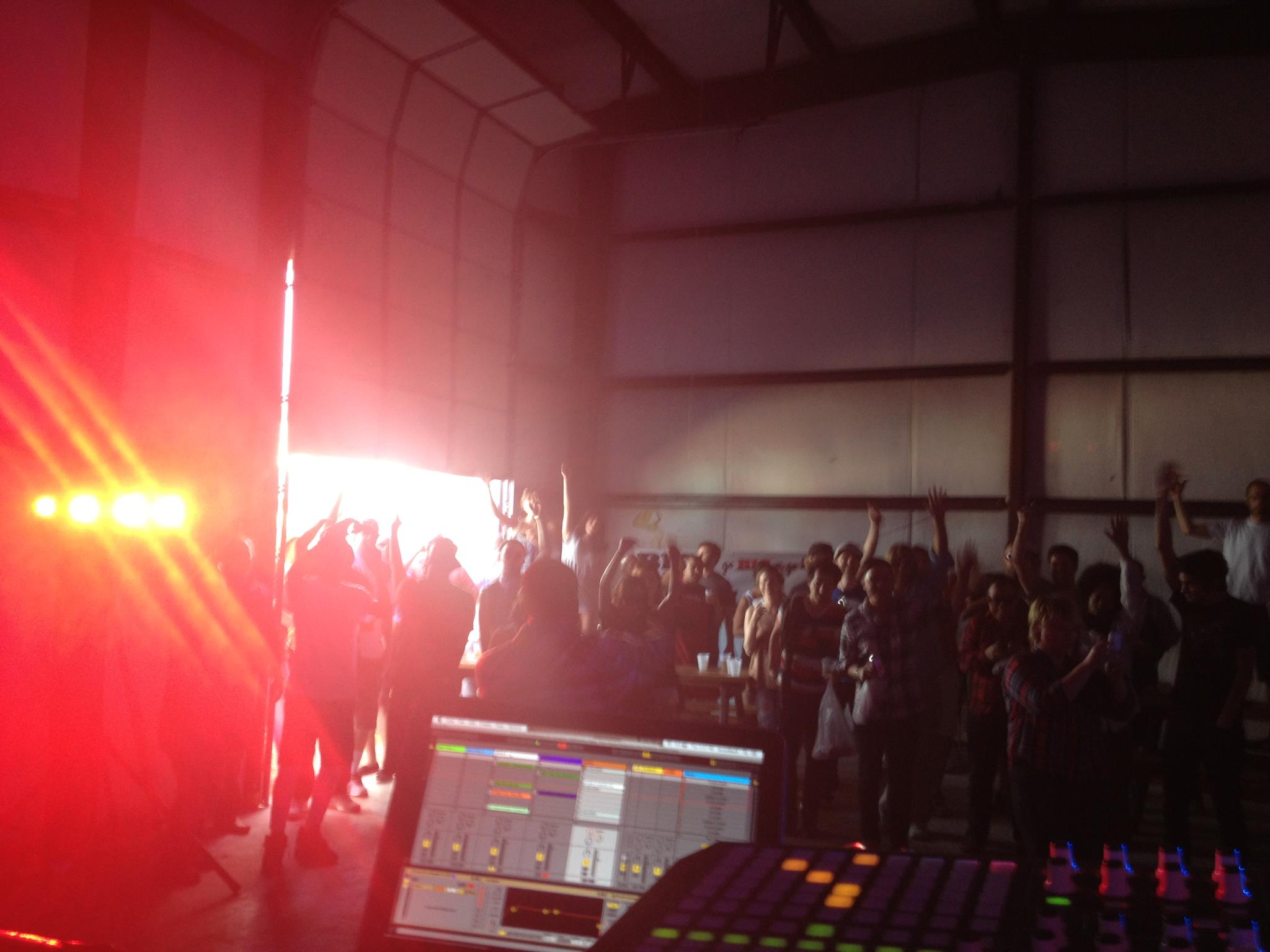 Over the next few days, me, DJ Trackstar (aka Killer Mike's DJ) & our friend France (aka Eric Maitrepierre) started working out logistics and details and within no time, we'd put together a lineup that rivaled bigger corporate events, but strictly through our relationships in music and reputations.  When everything was said and done, the acclaimed lineup, with ridiculous talent from all over the country, looked like this:
Spree Wilson & Go Dreamer (ATL)
BLKHRTS (Denver)
Yonas Michael (LA)
Black Spade (St. Louis)
Tef Poe (St. Louis)
Family Affair (St. Louis)
Denniro Ferrar (NC) & BK Beats (Albuquerque)
Ness/Weekend Money (Brooklyn)
Trackstar The DJ (ATL)
SL Jones (ATL)
Uzoy (Houston)
Rich Kidd (Toronto)
&
THE PHARCYDE (LA)
And so, on the afternoon of March 14th, 2013, hundreds of people crossed the bridge from downtown Austin over to South 1st St for the inaugural SX704 Solution, where they were treated to some of the best acts in hip hop, free Lone Star beer and some of the best BBQ in all of Texas (no exaggeration, check out the rave reviews about La Barbecue here, here and here).  Better yet, we were able to set everything up as a free event, with no official SXSW wristband requirements and a refreshing vibe that offered a welcomed contrast to the drunken zombies wandering through 6th St.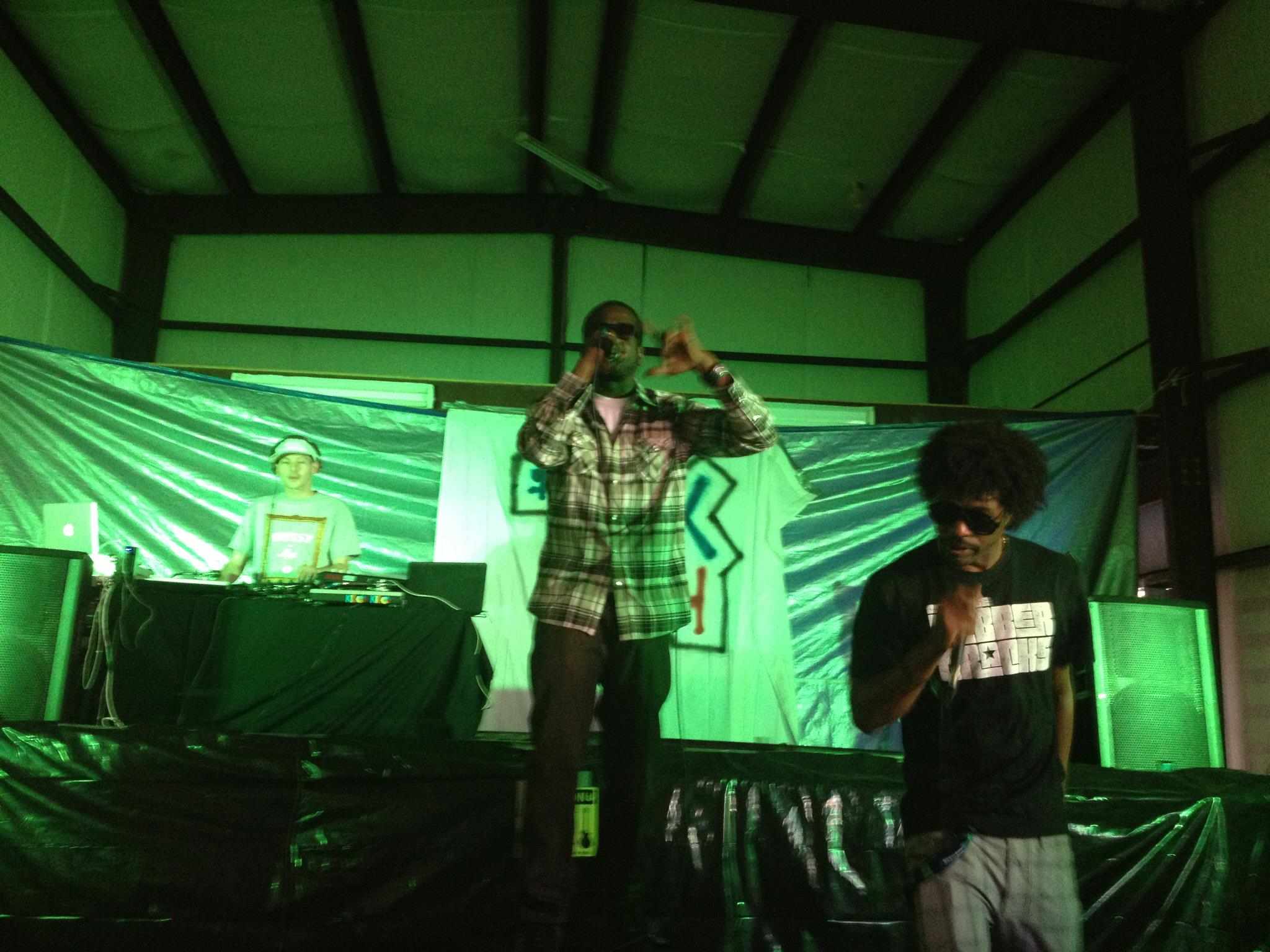 With rap legends The Pharcyde and up and coming Dungeon Family affiliate Spree Wilson closing out the day, we packed a ridiculous amount of talent into our four hour showcase and left everyone with some great experiences, new favorite acts and a belly full of rave-worthy BBQ.  As if that wasn't enough, the party was free to get into, didn't't require an RSVP, wristband or any of that hassle and had free beer to compliment the incredible BBQ, plus a complimentary photo booth, courtesy of Austin Nomad Photography.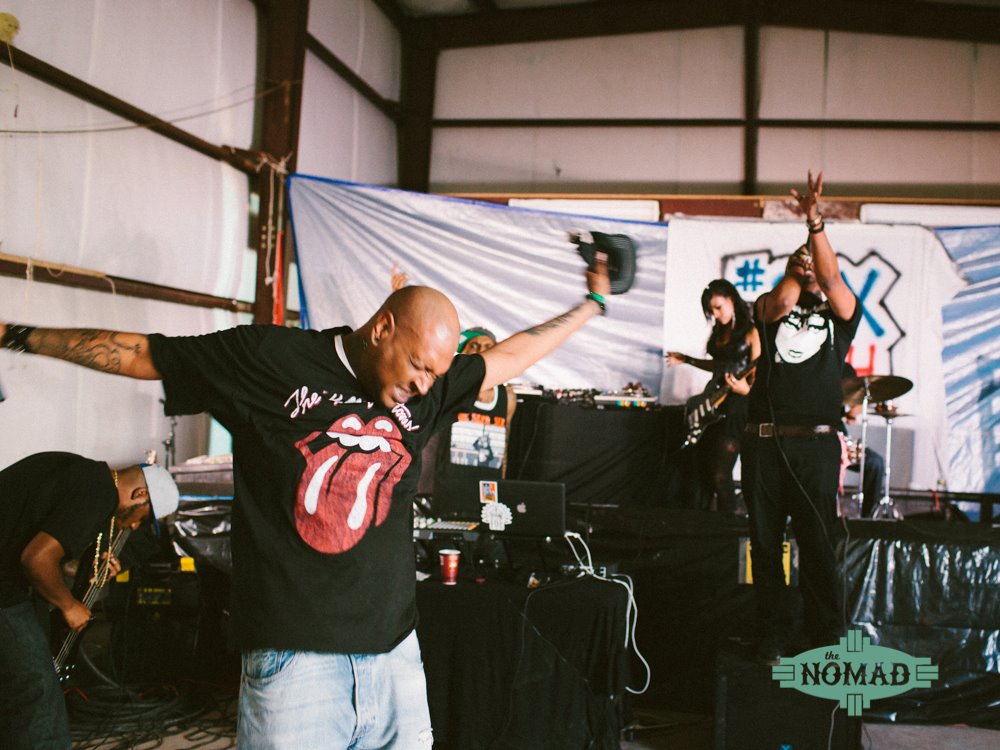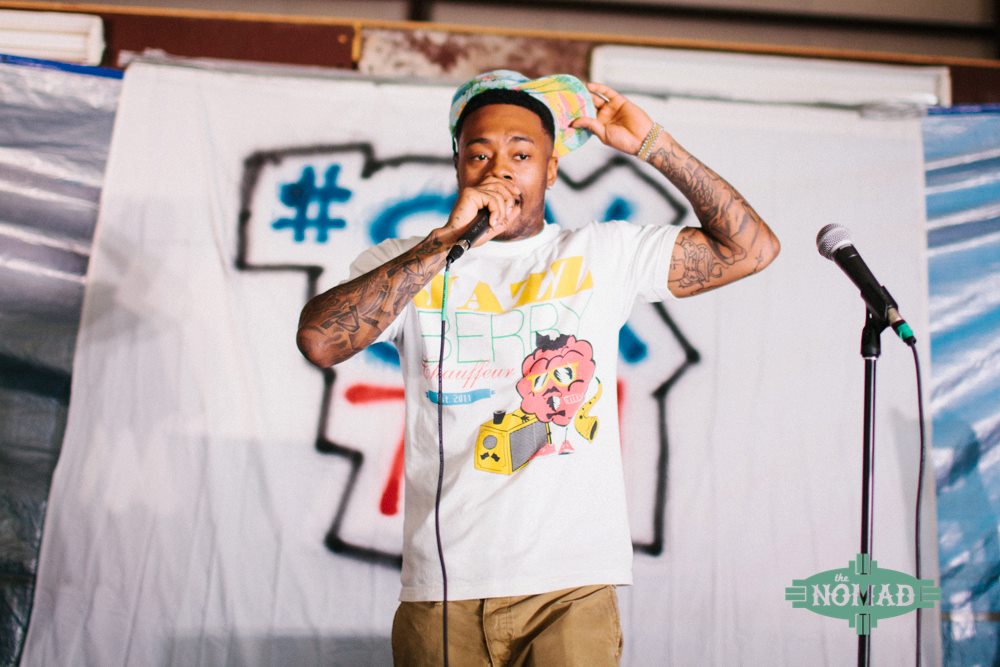 A few days later, La Barbecue made sure I left Austin with an enormous freeze-dried brisket and asked us back for 2014, setting the stage for another, bigger & better event, especially based on what we did in one week in March.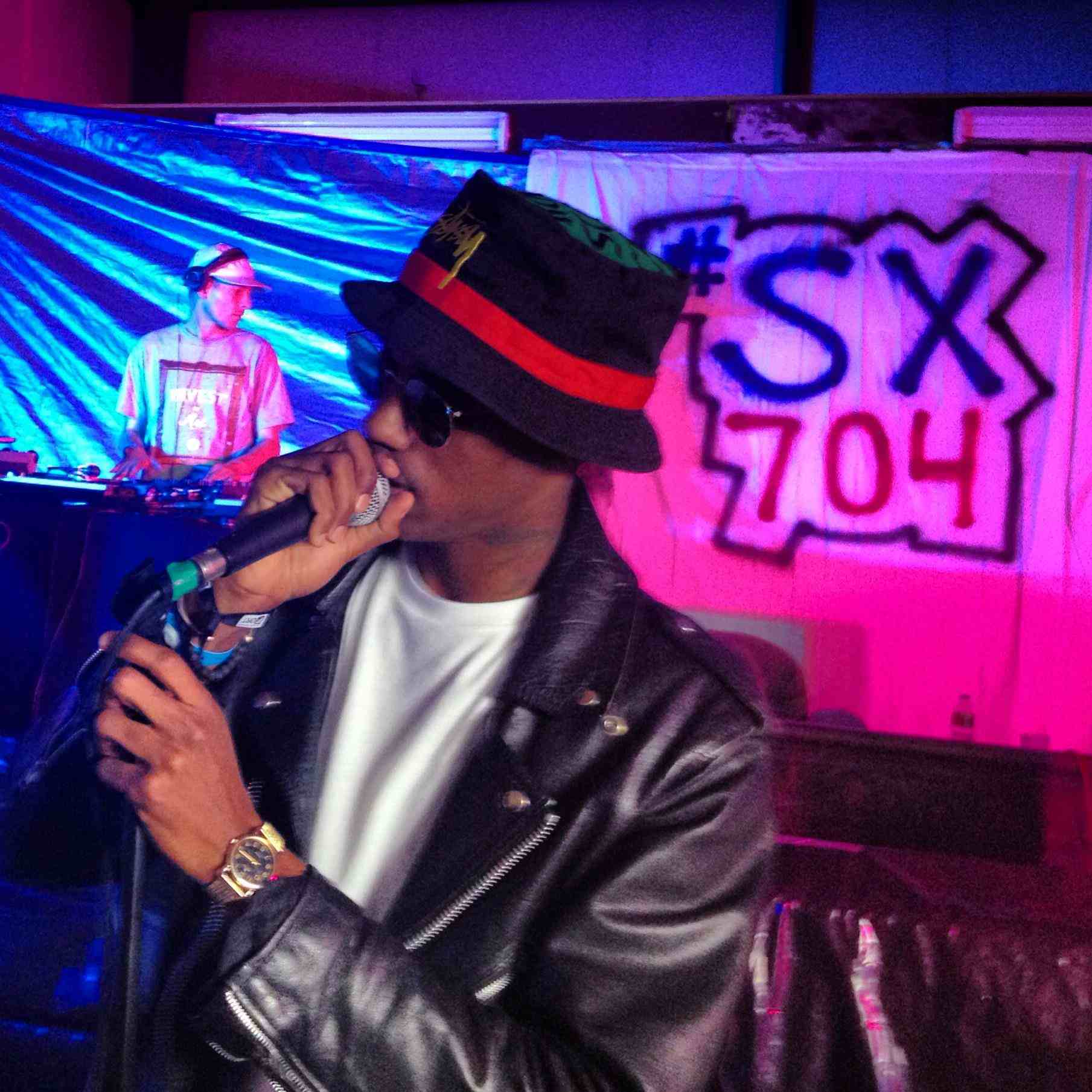 Last but definitely not least, extra special shouts to everyone who helped make the event such a success: Leann & everyone at La Barbecue, Chisum at Austin Nomad Photography, France aka Eric Maitrepierre, DJ Trackstar, David & Potholes in My Blog, Sean, Greg & The Pharcyde, Yeti Frozen Custard and all the artists that came through and rocked! – DJ Low Key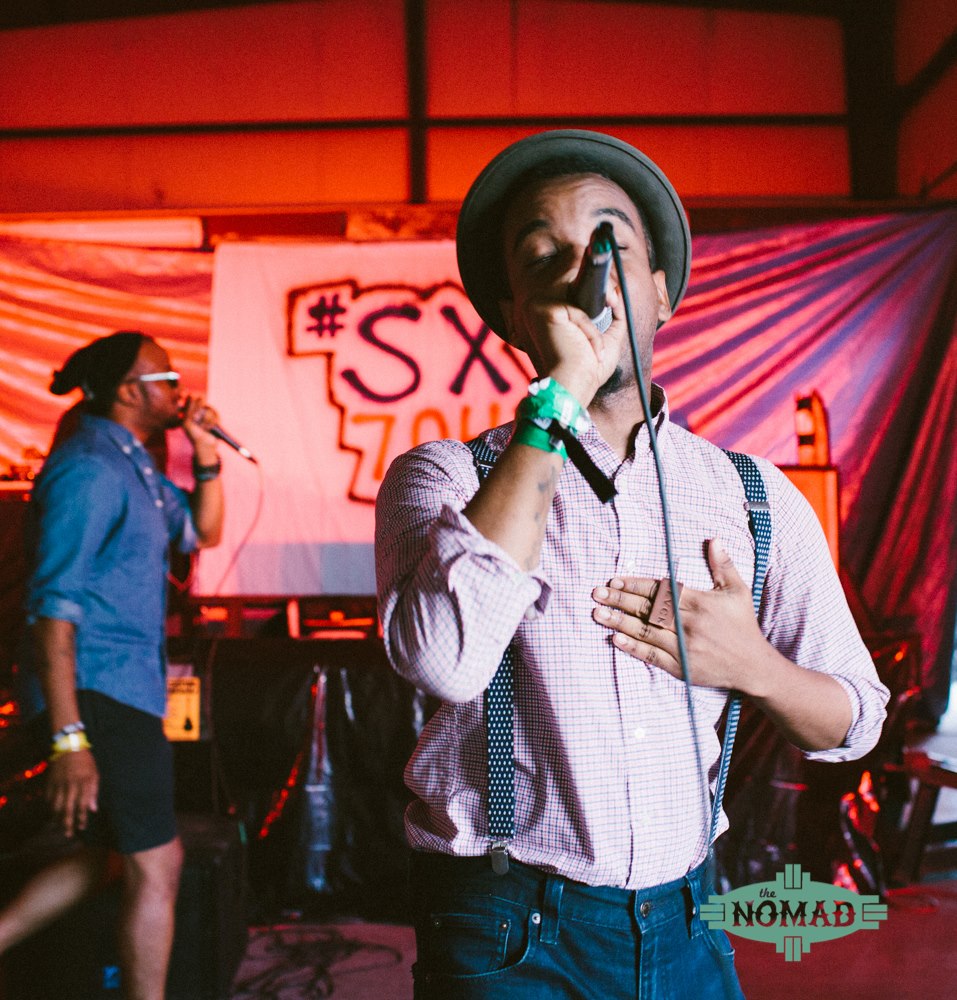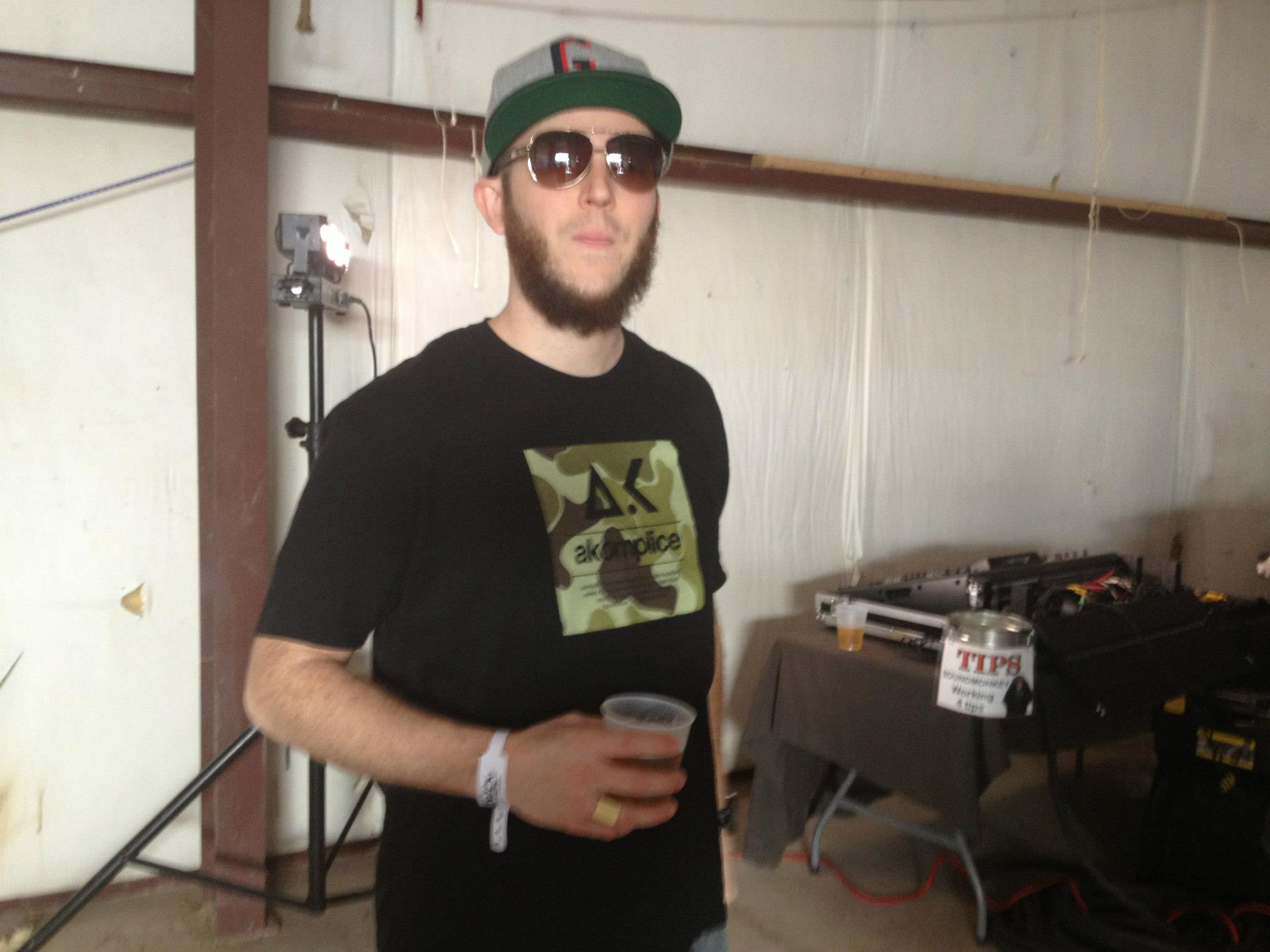 1502 S. 1st St (that's South First Street, not downtown, but close; check out the map below for directions).
Austin hip hop legend DJ Nick Nack on La Barbecue: "It's the best brisket in Austin"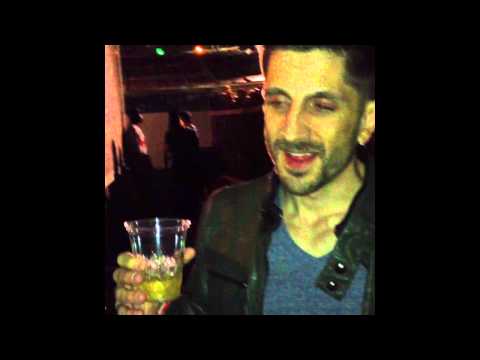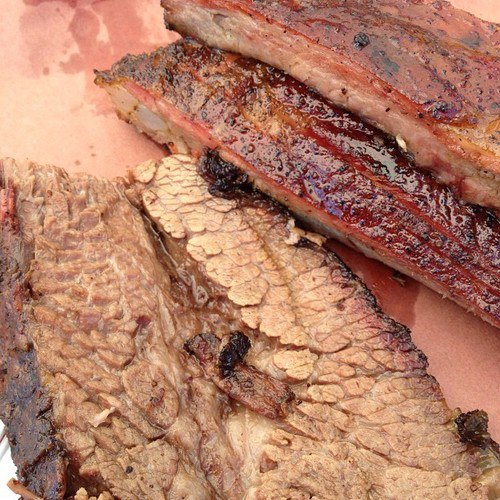 It's been a minute since the last few Solution events (our annual Dilla tribute & our first CO tour), so we wanted to check in to let you know that me (DJ Low Key) & Lazy Eyez have been far from lazy with the party between venues.  Below is some info on recent and upcoming events that me & Lazy have been involved with, besides working on a proper long term home for the Solution. And oh yeah, now's probably not a bad time to remind you to check out the DJ Low Key & Lazy Eyez mixtape sections above either, please don't be sleeping on those.  Last but not least, be on the lookout for some Ahead of the Class tour footage featuring Tanya Morgan to pop up soon, as well as info on our 5th Annual Chicken & Waffles/West Coast Party:
I've had a ridiculously busy last month or so, especially with the Solution being between venues.  It went Ahead of the Class Tour, Dilla tribute, RBMA events with the Foreign Exchange, a week in Austin for SXSW, the launch of Connected at Hai Bar, Thre3 Style Boulder & more Red Bull Music Academy work (plus, Thre3 Style Houston next week, it never stops!!!).  Here's some more info on all that:
EVERY SUNDAY -> I'm excited to announce that you can catch Connected w/DJ Low Key every Sunday night from 8:30-11:30 at the Hai Bar (downstairs at Sushi Hai, 32nd & Lowell in the Highlands).   The feedback so far has been overwhelmingly positive all across the board; a bunch of regulars from my previous Sunday night unanimously said the venue was an upgrade, as was the sound quality, food & happy hour menu size.  Speaking of the happy hour, that was $2 nigiri, $4 rolls & $5 appetizers + $3 small sake, $5 large sake, $3 beers, $6 wines & more the whole time I'm DJing.  And in case you can't tell from the picture above, I'll be spinning the best in soul, R&B and other feel good music.  There's no better way to wrap up your weekend, trust.  Last but not least, I'm working on a nice variety of special events for the night, so stay tuned to this site and twitter.com/djlowkey for more info on that too.  No cover /// 21+ /// SushiHai.com for more on the food/drinks/venue.
Speaking of Connected, that's Foreign Exchange's first albums title, and last month I opened for the Grammy-nominated band and helped organize their Denver debut at Summit Music Hall.  The audio from the show is now available on RBMARadio.com and I HIGHLY recommend you check the recording of their performance, it was an instant classic in my humble opinion and one of their best shows in the group's own words:
SXSW was INSANE, I went down to Austin last month to DJ for Tanya Morgan, Che Grand & TiRon; as well as play house DJ for the Vibe.com/Cashmere Agency house. As usual the whole week was nuts, check out my extra thick SXSW recap at djlowkey.com.

I also opened for, judged at and helped organize for the Red Bull Thre3 Style in Boulder, while Lazy Eyez was hosted the event.  The bill featured a distinguished list of DJs from Colorado competing to see who could put together the best 15 minute party rockin set, including last year's Thre3 Style Denver winner DJ Vajra (fka DJ Magmanimous), Solution family/co-founder Sounds Supreme, Amen, Petey, Bedz, Shake One, Ty Tek & Wushu (the first 5 names on that list have DJed at the Solution before, I hope you're familiar).  Vajra ended up taking the title once again, moving on to the Thre3 Style Regionals in Dallas.  Boulder's own DJ Petey took second with DJ Amen rounding out the top three.  With that said, every DJ had a great set and being one of the judges for the battle was tough.  DJ Craze closed out the night with robot like precision and almost 900 people went home ranting about how dope Colorado's DJs are.
Lazy's been super busy organizing the Denver DMCs, the legendary turntablist battle.  It's basically a full time job in itself as he's coordinating the main event, the DJ battle (set to feature such CO-based international heavyweights as DJ Vajra, Cysko Rokwel & the 4 other 2010 US DMC finalists from CO), as well a b-boy battle, MC battle (which I'll be DJing, that's about the extent of where I fit into the DMCs…LOL) and a whole lot more.  Check out Lazy's post below for more info on the event.
From DJLazyEyez.com:  This year's Colorado DMC DJ Battle is going to be the best one yet. DJ ROB SWIFT will be here showcasing and judging at the DMC!! In addition, there will also be an MC Battle, 2 on 2 BBoy Battle, performances from Manerok & Deejay Tense, Boombox Saints, and more.
For more info keep checking back on this site. Stay Tuned!! Saturday April 30th at Casselmans.
follow us on our facebook event page
For info on the MC / Bboy Bgirl Battles check the facebook link here
Go To CASSELMAN's WEBSITE Here
Also, catch Lazy Eyez spinning alongside DJs Chonz and Stretch at the 1st Annual La Casa Del Fonk Easter Egg Hunt, a great event by OG Denver b-boys to give the kids a nice introduction to hip hop and celebrate the elements.  Last but not least, hit up DJLazyEyez.com for more pics from Lazy's adventures over the last month, including DJing at the Denver Mayoral Debate (check the pic below), the Boombox Saint Denver Release Party at Tooey's & more.