DJ B*Money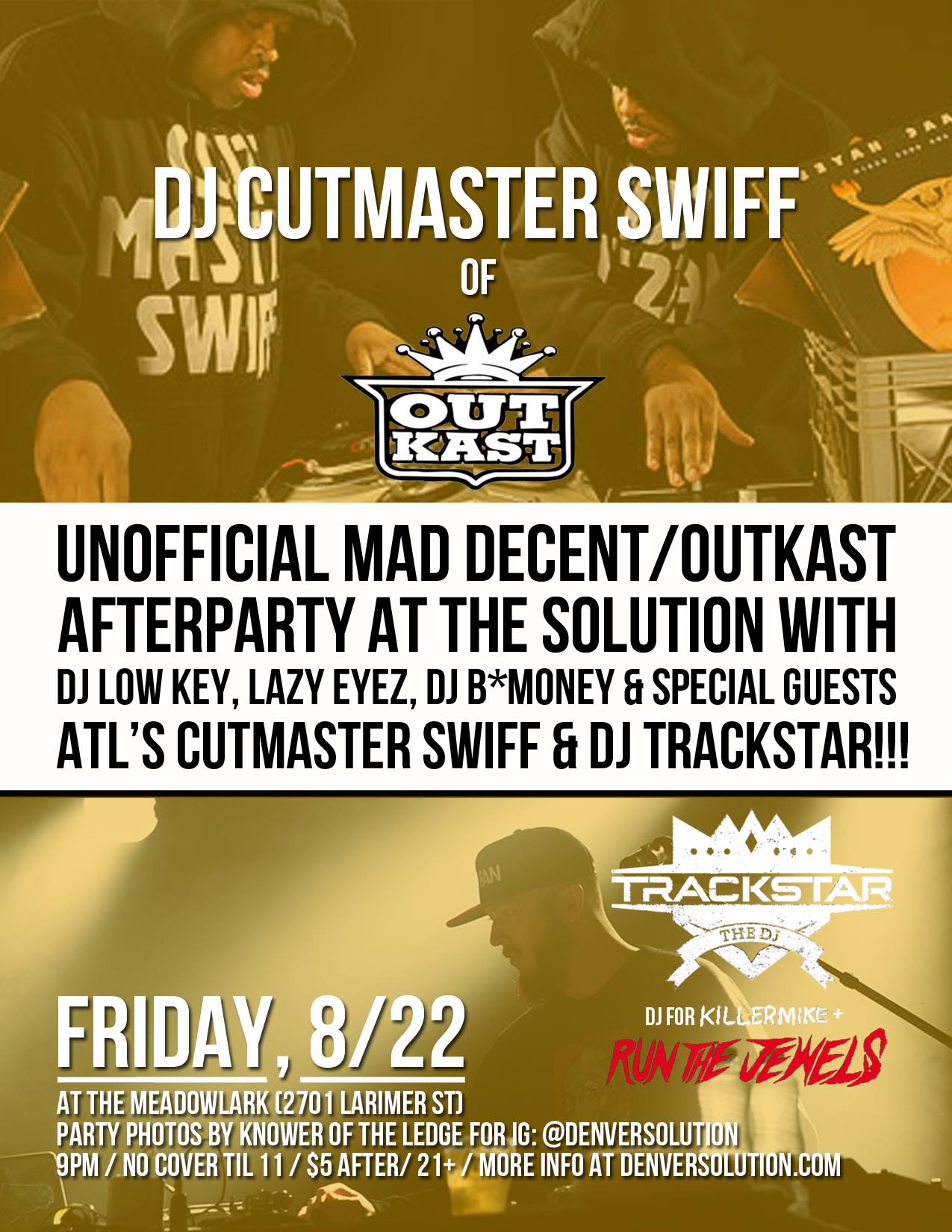 UPDATE: Thanks to the magic of our friend Trackstar & good musical karma, we were able to work things out for DJ Cutmaster Swiff, longtime Outkast DJ & Dungeon Family crew member (think "Wheelz of Steel"), to also come rock at The Solution!!!!!! We're super excited to welcome the legendary DJ from one of the best rap groups ever (top 3, no question!!!) out to our little hip hop party and hope y'all will send him home raving about how much fun he had, like most of our guests. Definitely a Solution you don't want to miss, thanks in advance Denver!!!
FRIDAY, 8/22 -> After a wall to wall packed, record setting Friday last weekend at The Meadowlark, we're excited to up the ante for this week with some extra special guests at The Solution w/DJ Low Key & Lazy Eyez. All the way from Atlanta, GA, we'll be welcoming mixtape master, world touring DJ extraordinaire and Run The Jewels & Killer Mike's official DJ, Trackstar The DJ, to the turntables for some Mad Decent/Outkast afterparty fun (the show at Fiddler's will be done by 11 at the latest, then it's straight to The Solution!)!!!
If that wasn't enough, we'll also have Colorado favorite DJ B*Money on the decks, fresh off of a trip to teach DJing/hip hop culture in Croatia with legendary Diamond D and celebrating his birthday!!!
Plus, all month long, we're displaying some amazing art from renowned Colorado artist Tristan Minton aka Royal Stain aka Pager and official Solution photographer Knower Of The Ledge will be in the building throughout the night, taking extra fresh party pics. Should be an incredible night, don't miss it! 21+ / No cover til 11 / Only $5 after / 2701 Larimer St.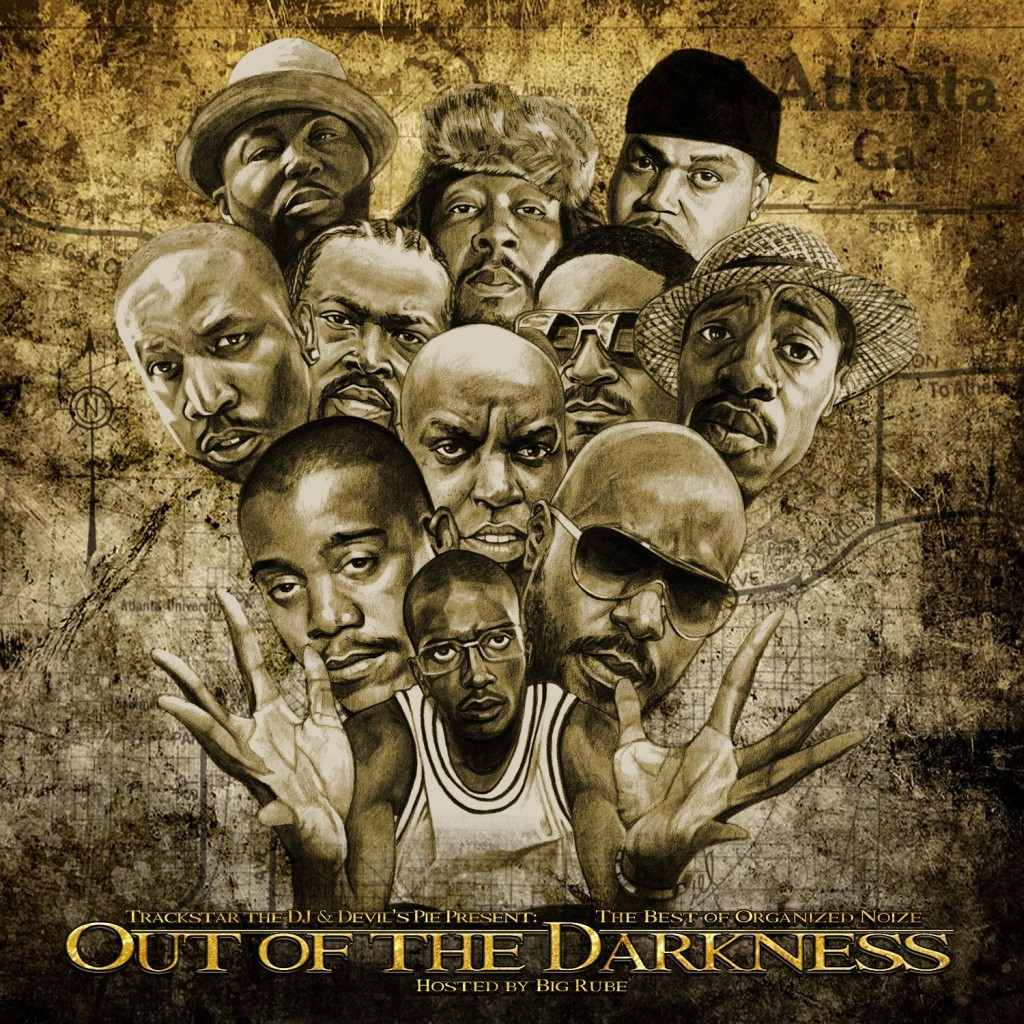 Join The Solution newsletter for details on upcoming events, free music, party photos, video & lots more!!!
Add us on Facebook…
Get more familiar with The Solution w/DJ Low Key & Lazy Eyez…
Every Friday Night: The Solution w/DJ Low Key, Lazy Eyez & friends at The Meadowlark…

All the best in hip hop & a whole lot more, every Friday night at The Meadowlark.
Party photos by IG: @Armando_Geneyro.
Beautiful heated patio.
No cover until 10pm / Only $5 after.
Facebook.Twitter.Instagram.
9pm / 21+ / 2701 Larimer St.
DJ Low Key & Sounds Supreme – The Solution Tape #1 (hosted by U-N-I & Ro Blvd)
Featuring exclusives and world premiers from Von Pea, Ilyas and Donwill of Tanya Morgan, Exile, DJ Day, Che Grand, Kooley High, Median, Donnis, Ro Blvd, Mike Baker, 1 O.A.K., Whygee, Kid Hum, 8thW1, Adad, Buff1, Waajeed, Moe Green & more. Get your copy at the Solution or download it for free by clicking the cover above.
Categories