THURSDAY, 3/14 at noon -> It's been on our wishlist for a minute and now we're super excited to announce The Solution's first trip to Austin, just in time for SXSW.  With a perfect storm of luck, hustle and talented friends, we've put together a great showcase of top notch artists, with one of our favorite music sites, PotholesInMyBlog.com, at our favorite BBQ spot in Texas, La Barbecue (formerly J Mueller's BBQ, as seen on Anthony Bourdain's No Reservations).  Solution co-founder DJ Low Key will be the party's host/part-time house DJ and the show's lineup just keeps getting better by the minute.  Here's the announced lineup for the #SX704Solution Showcase Brew & Q so far, but trust, we've still got a few tricks up our sleeve:
Spree Wilson (ATL)
BLKHRTS (Denver)
Yonas Michael (LA)
Black Spade (St. Louis)
El Prez (LA)
Tef Poe (St. Louis)
Family Affair (St. Louis)
BK Beats (Albuquerque)
Trackstar The DJ (ATL/St. Louis)
JUST ADDED:
SL Jones (ATL)
Uzoy (Houston)
Go Dreamer (ATL)
Rich Kidd (Toronto)
&
THE PHARCYDE
As if that wasn't enough, the party is free to get into, doesn't require an RSVP, wristband or any of that hassle and we'll have free beer (while supplies last) to compliment the incredible BBQ, plus a complimentary photo booth, courtesy of the Austin Nomad!!!  Stay tuned for more info on the event at PotholesInMyBlog.com, DenverSolution.com & at djlowkey.com. UPDATE: Our new friends at Yeti Frozen Custard will also be giving out free naked yetis from noon to 1pm! All Ages / 12-4pm / 1502 S. 1st St (that's South First Street, not downtown, but close; check out the map below for directions).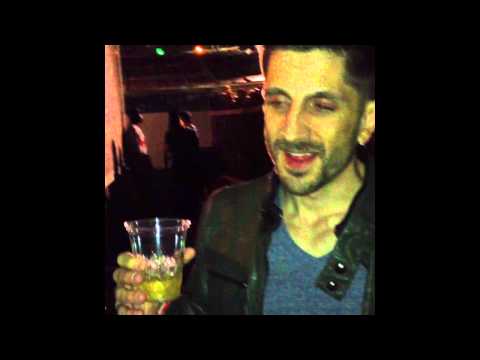 Austin hip hop legend DJ Nick Nack on La Barbecue: "It's the best brisket in Austin"
4 Comments to Thursday, 3/14 in Austin -> SX704 Solution Showcase w/The Pharcyde, Spree Wilson & Go Dreamer, BLKHRTS, Yonas Michael, SL Jones, Black Spade, Rich Kidd, El Prez, Tef Poe, Uzoy, BK Beats, Family Affair & more at La Barbecue…Hosted by DJ Low Key & Trackstar The DJ, shouts to Potholes in My Blog…
[...] kick things into party mode.  DJ Low Key's back in town, fresh from throwing our ridiculous SX704 Solution Showcase down in Austin during SXSW, and he's brought a ton of great new music to spin.  Also, [...]

Friday, 3/22 -> The Solution w/DJ Low Key, Lazy Eyez & special guest A-L…Plus Denver DMC ticket giveways, The Art Of Records II, food by Year Of The Dragon & more at the Meadowlark… | .:The Solution w/DJ Low Key, Sounds Supreme &amp on March 19th, 2013

[...] Clothing and the one and only Leann Mueller Photography to build on last year's unforgettable SX704 Solution Showcase and feature even more amazing talent from all over the country. And oh yeah, free beer all day with [...]

Saturday, 3/15 from 4pm to midnight -> The SX Solution Showcase w/Exile, Dag Savage, Tanya Morgan, Tree, Tef Poe, Black Spade, YC The Cynic, Boonie Mayfield & lots more at La Barbecue!!! | .:The Solution w/DJ Low Key & Lazy Eyez:. on March 11th, 2014

[...] flies. Last year's SX704 Solution Showcase at La Barbecue seems like just yesterday and that still seems awesomely surreal (from DJing for [...]

Flashback: 2014 SX Solution Showcase & Austin Goodness at La Barbecue recap, complete with video, pics & quotes from the featured artists!!! | .:The Solution w/DJ Low Key & Lazy Eyez:. on April 23rd, 2014

[...] nationally acclaimed Leann Mueller Photography company to build on last year's unforgettable SX704 Solution Showcase and feature even more amazing talent from around the US. To sweeten the deal, we've also got free [...]

SXSW Dozen on November 4th, 2014
Leave a comment
Join The Solution newsletter for details on upcoming events, free music, party photos, video & lots more!!!
Add us on Facebook…
The best club night in Denver (c) Westword 2010 & the people…
Every Friday Night: The Solution w/DJ Low Key, Lazy Eyez & friends at the Meadowlark…
The best in hip hop & a whole lot more.
Complimentary photo booth.
Food by Year Of The Snake.
Beautiful patio.
No cover until 11 / Only $5 after.
Facebook
.
Twitter
.
Tumblr
.
9pm / 21+ /
2701 Larimer St
.
The Solution named "Best Club Night Return" in Westword 2013 Best Of Denver…


At this point, the Solution is well on its way to becoming a Denver institution. But it isn't just our town's longest-running and most revered hip-hop night — it's also a testament to quality and resilience. Despite having moved virtually all over town since it was founded half a dozen years ago by DJs Low Key and Sounds Supreme, the Solution continues to draw a faithful crowd wherever — and however — it goes. Even after the Solution took a hiatus from weekly parties, the Solution crew continued to offer showcases featuring a parade of the best local MCs and producers, along with lauded acts from elsewhere. And last month, when the Solution returned to a weekly format at its new home at the Meadowlark, all was right in the cosmos again. - Westword
DJ Low Key & Sounds Supreme – The Solution Tape #1 (hosted by U-N-I & Ro Blvd)
Featuring exclusives and world premiers from Von Pea, Ilyas and Donwill of Tanya Morgan, Exile, DJ Day, Che Grand, Kooley High, Median, Donnis, Ro Blvd, Mike Baker, 1 O.A.K., Whygee, Kid Hum, 8thW1, Adad, Buff1, Waajeed, Moe Green & more. Get your copy at the Solution or download it for free by clicking the cover above.
Categories