So here we are, close to the 4th Saturday of the month and still barely a mention of The Solution Showcase #8…What gives?  Here's what happened, due to a miscommunication between the Meadowlark and a charity event that was original scheduled for 7/28 (the date The Solution Showcase #8 was originally set for), the venue ended up being double-booked for a significant portion of the time that we'd be throwing the event.  Not being the type to argue with a charity, we decided to postpone the Solution Showcase for the month of July, but that's not the interesting part of the story.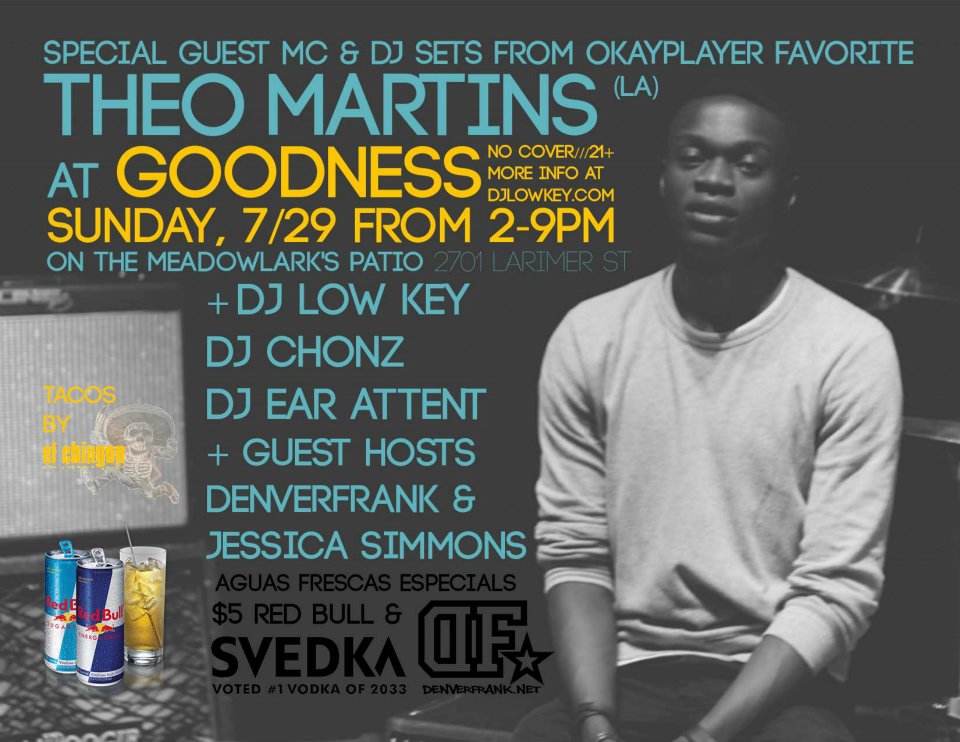 Here's where it gets interesting. I had already booked the planned out of town guest for The Solution Showcase #8, Okayplayer favorite and Los Angeles-based, Providence-bred MC/DJ Theo Martins before getting the news and, having a great relationship with the Meadowlark & Red Bull, they offered to cover the costs of bringing him out so we added him to the lineup for Goodness on Sunday, 7/29 (I hope you already know about Goodness, my new weekly Sunday afternoon party on the Meadowlark's beautiful patio /// 2701 Larimer St).  So now you can catch Theo Martins, rapping and spinning, as well as the original planned lineup for Goodness; myself, Denver legend DJ Chonz, the very dope and highly slept-on DJ Ear Attent and guest hosts Jessica Simmons (the infamous Solution bartender) and man about town DenverFrank in celebrating the 4 year anniversary of his infamous Denver culture blog, DenverFrank.net.  The lineup is stacked and in Goodness tradition, there's no cover, so come on down for what promises to be a great day (then, after Goodness, check out Fifty/50, the new Sunday night party that me and Jessica Simmons are launching at Tryst; more info here and on the flyer below).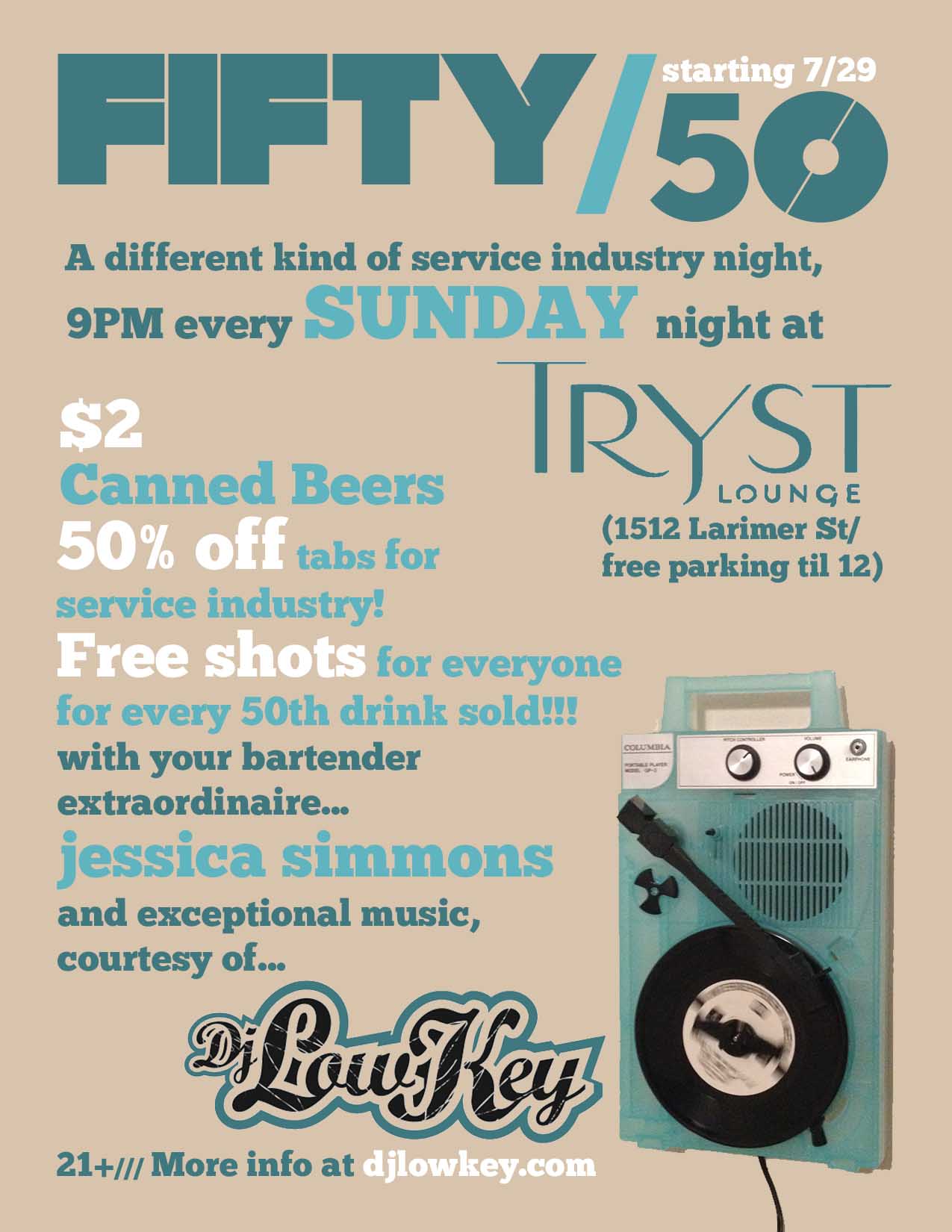 Leave a comment
Join The Solution newsletter for details on upcoming events, free music, party photos, video & lots more!!!
Add us on Facebook…
Get more familiar with The Solution w/DJ Low Key & Lazy Eyez…
Every Friday Night: The Solution w/DJ Low Key, Lazy Eyez & friends at The Meadowlark…

All the best in hip hop & a whole lot more, every Friday night at The Meadowlark.
Party photos by IG: @Armando_Geneyro.
Beautiful heated patio.
No cover until 10pm / Only $5 after.
Facebook.Twitter.Instagram.
9pm / 21+ / 2701 Larimer St.
DJ Low Key & Sounds Supreme – The Solution Tape #1 (hosted by U-N-I & Ro Blvd)
Featuring exclusives and world premiers from Von Pea, Ilyas and Donwill of Tanya Morgan, Exile, DJ Day, Che Grand, Kooley High, Median, Donnis, Ro Blvd, Mike Baker, 1 O.A.K., Whygee, Kid Hum, 8thW1, Adad, Buff1, Waajeed, Moe Green & more. Get your copy at the Solution or download it for free by clicking the cover above.
Categories