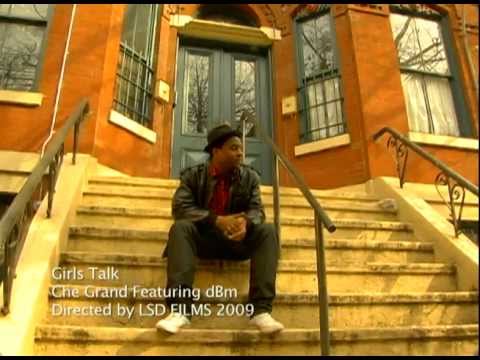 Above: Che Grand "Girls Talk" video from his debut album Everything's Good Ugly (stream it here) /// Below: Che Grand performing live with former Solution guests Blu & Exile in NYC
We hope you already know about Brooklyn's Che Grand.  He's one of our favorite MCs out; maybe you've heard him rocking with Tanya Morgan, Skyzoo or Jay Electronica (Kanye liked their joint enough to post it on his old blog) or maybe you heard him on The Fixtape & The Fixtape Two:In It For The Drink Ticket (both mixed by The Solution's own DJ Low Key) or maybe you heard his RIDICULOUS Solution anthem last year,  "Salute (The Solution)", which he wrote after a few years of being a regular guest performer at The Solution's Annual Lessondary Birthday Extravaganza.  If you're not familiar, even better; you're about to be introduced to one of your favorite new rappers.  Check out the video clips and downloads in this post to get familiar with Che Grand before he headlines The Solution Showcase #4 on 3/24 and hear the music that caught the attention of artists like Kanye West, Jay Electronica, Tanya Morgan, Illmind and others.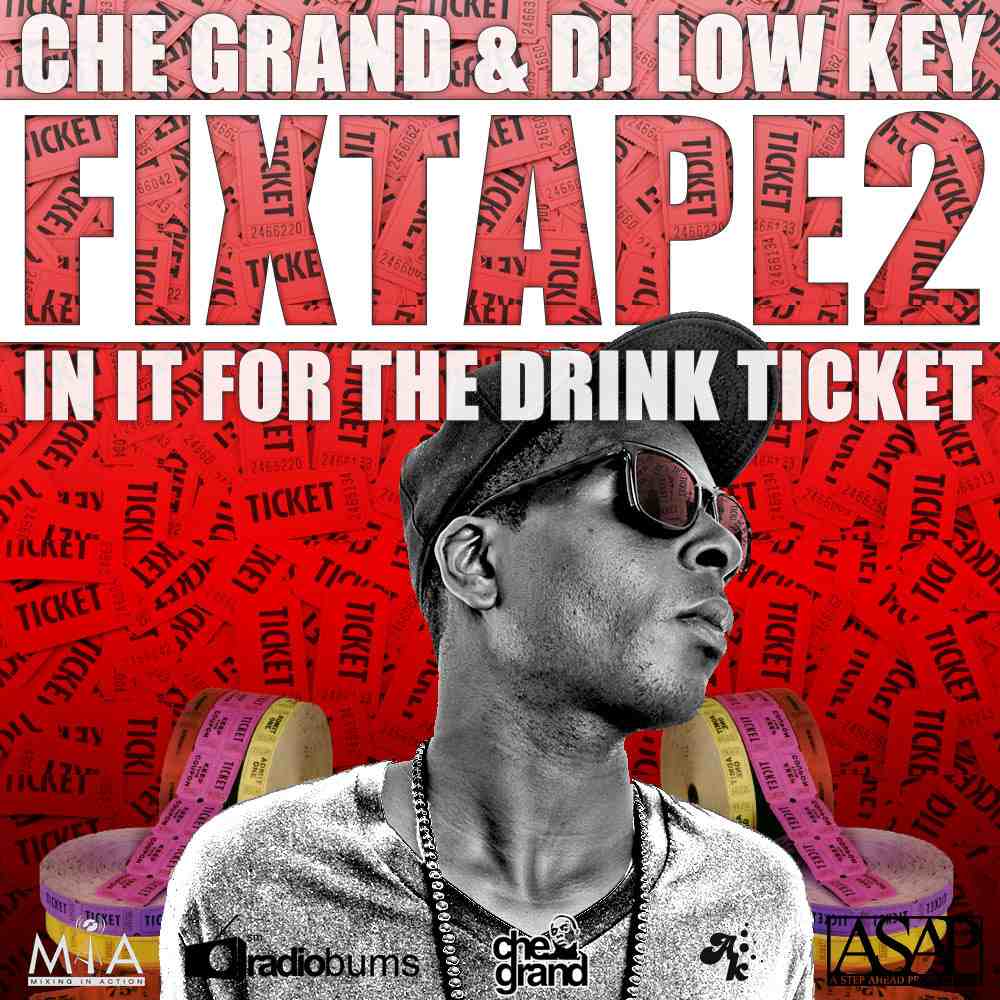 .:Che Grand & DJ Low Key – The Fixtape Two: In It For The Drink Ticket (tracked version):. /// (untracked/podcast version)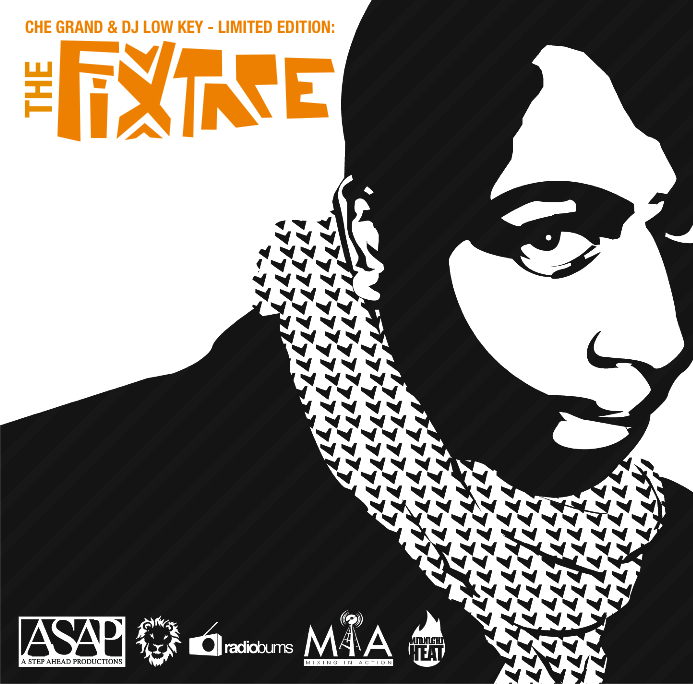 .:Che Grand & DJ Low Key – Limited Edition:The Fixtape (tracked version):. /// (untracked/podcast version)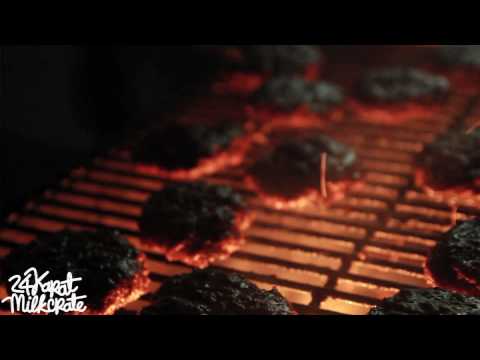 Above: Tanya Morgan feat. Che Grand "Headphone Rock" video /// Below: Donny Goines feat. Che Grand & Izza Kizza "She Likes" video /// Bottom: Tanya Morgan, Che Grand, Skyzoo & King Mez "Without Hands" video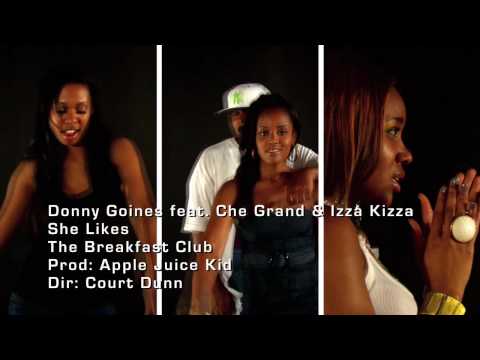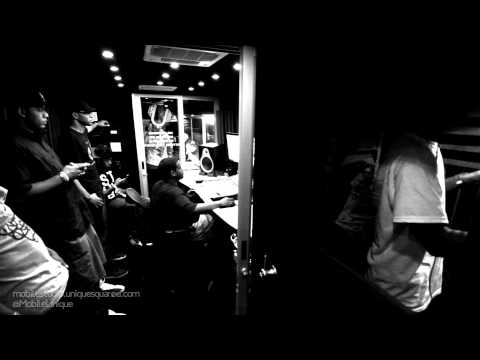 .:Download Che Grand's latest project, ZFTP 8:Uche The Great:.
Catch Che Grand rocking along with 1984 (aka The Solution Beat Battle runner-up Big J Beats & Marky Bias), Dealz Makes Beats, DJ Low Key and Lazy Eyez at The Solution Showcase #4 at the Meadowlark (2701 Larimer St).  Stay tuned to @DenverSolution for more info, a chance to win free tickets & more.  21+ /// $5 Pre-sales available at Family Affair downtown (plus get 15% your entire purchase when you buy a Solution Showcase ticket) /// $8 at the door.
Leave a comment
Join The Solution newsletter for details on upcoming events, free music, party photos, video & lots more!!!
Add us on Facebook…
The best club night in Denver (c) Westword 2010 & the people…
Every Friday Night: The Solution w/DJ Low Key, Lazy Eyez & friends at the Meadowlark…
The best in hip hop & a whole lot more.
Complimentary photo booth.
Food by Year Of The Snake.
Beautiful patio.
No cover until 11 / Only $5 after.
Facebook
.
Twitter
.
Tumblr
.
9pm / 21+ /
2701 Larimer St
.
The Solution named "Best Club Night Return" in Westword 2013 Best Of Denver…


At this point, the Solution is well on its way to becoming a Denver institution. But it isn't just our town's longest-running and most revered hip-hop night — it's also a testament to quality and resilience. Despite having moved virtually all over town since it was founded half a dozen years ago by DJs Low Key and Sounds Supreme, the Solution continues to draw a faithful crowd wherever — and however — it goes. Even after the Solution took a hiatus from weekly parties, the Solution crew continued to offer showcases featuring a parade of the best local MCs and producers, along with lauded acts from elsewhere. And last month, when the Solution returned to a weekly format at its new home at the Meadowlark, all was right in the cosmos again. - Westword
DJ Low Key & Sounds Supreme – The Solution Tape #1 (hosted by U-N-I & Ro Blvd)
Featuring exclusives and world premiers from Von Pea, Ilyas and Donwill of Tanya Morgan, Exile, DJ Day, Che Grand, Kooley High, Median, Donnis, Ro Blvd, Mike Baker, 1 O.A.K., Whygee, Kid Hum, 8thW1, Adad, Buff1, Waajeed, Moe Green & more. Get your copy at the Solution or download it for free by clicking the cover above.
Categories