He's one of LA's favorite DJs, the founder of Boombox, one of the best hip hop parties in the country, was a key part of legendary #COHipHop mixshow Basementalism's national college radio dominance in the mid 2000s and still somehow manages to hate 99% of the music that comes out; yours and our favorite hater Inka One. Check out the mixtapes below if you're not familiar (I recommend you start with the Cook Classics joint), then check out the video with of him rocking with violinist Paul Dateh that almost 6 million people have watched.
.:Download Cook Classics – The New Classics (mixed by Inka One & hosted by Paul Rosenberg) on 2Dopeboyz:.
.:Download Cook Classics – (Pre)Charged (mixed by Inka One) from Nahright:.
.:Inka One Mix & Interview on Vibes & Stuff Radio:.
.:Inka One – Zojirushi Mix on Soundcloud:.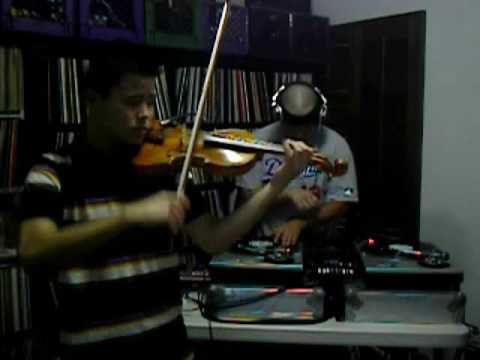 [Paul Dateh on violin with inka one on turntables.]
Tracks covered: ATCQ – Check the Rhime, Jurassic 5: Canta de Ossanha, Ghostface Killah: Chercez la Ghost, The Roots: The Next Movement, Gnarls Barkley: Crazy & Johnny Pate: Shaft in Africa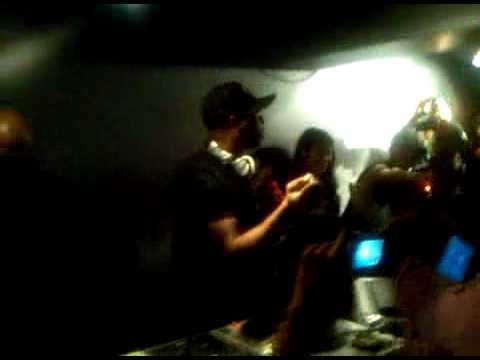 [Talib Kweli premiering "Just Begun" feat. Jay Electronica, J Cole & Mos Def at Inka One's party Boombox]
Catch Inka One rocking along with The Foodchain, Es Nine, DJ Low Key, Sounds Supreme and Lazy Eyez at The Solution Showcase #2 at the Meadowlark (2701 Larimer St).  And in keeping with the Foodchain – Brunch theme, we'll have complimentary silver dollar pancakes from 9-10pm to sweeten the deal, so make sure you come out early.  Stay tuned to @DenverSolution for more info, a chance to win free tickets & another contest.  21+ /// $5 Pre-sales available at Family Affair downtown (plus get 15% your entire purchase when you buy a Solution Showcase ticket) /// $8 at the door.