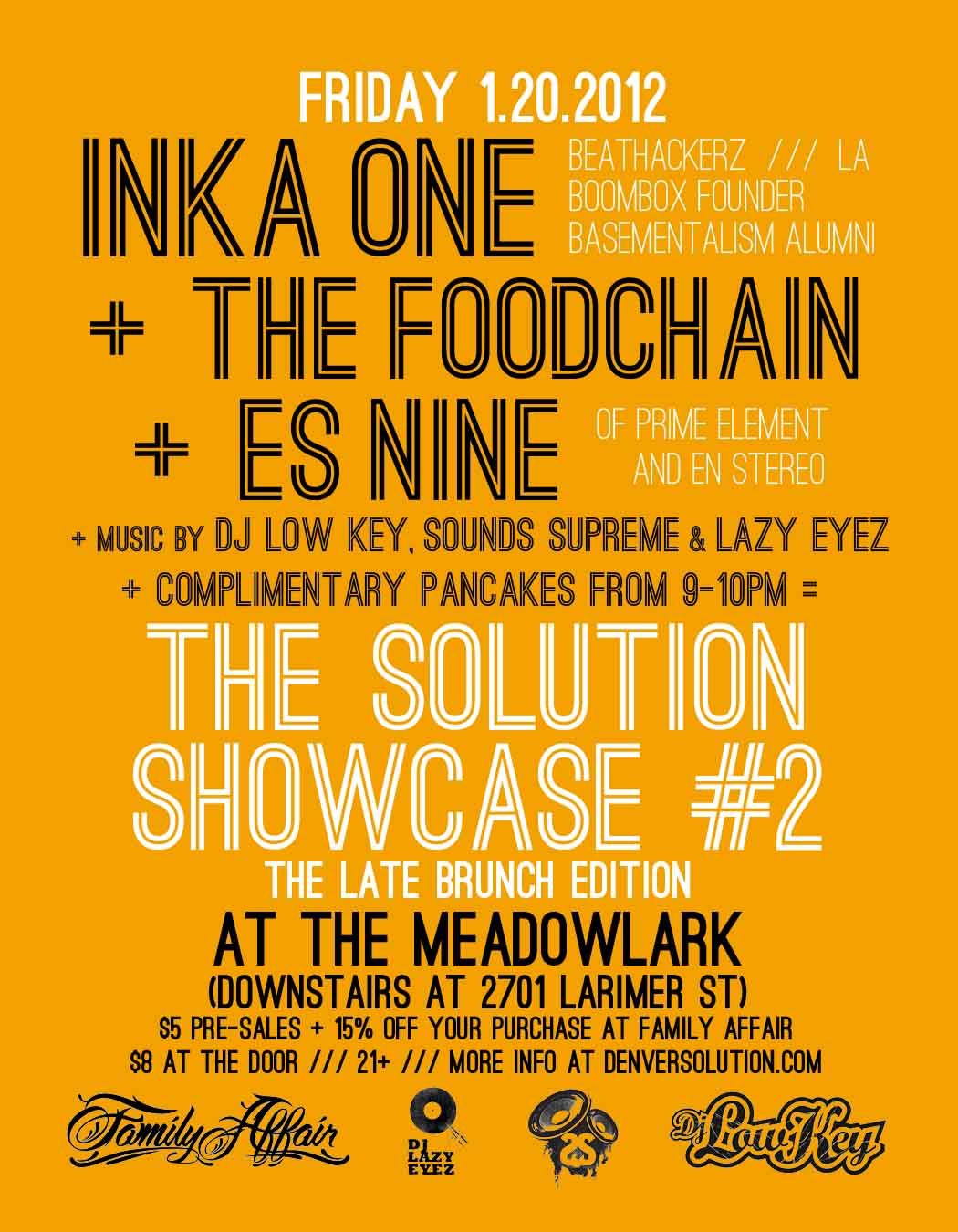 FRIDAY, 1/20 -> First off, thank you Denver. The first Solution Showcase was packed full of great people and great energy.  All the performers left the party raving about how cool the crowd was, saying everything from "that was the best show I've ever been a part of" to "you guys have a great thing going on in Denver"; so thank y'all for being so damn cool.  Everybody I talked to in the crowd showed love right back, excited to see some of their favorites rock and learn about other dope new music.  Just about everything went according to plan, better than expected even; and on that note, it's my pleasure to announce the lineup for The Solution Showcase #2 at the Meadowlark (2701 Larimer St).
He's one of LA's favorite DJs, the founder of Boombox, one of the best hip hop parties in the country, was a key part of Basementalism's national college radio dominance in the mid 2000s and still somehow manages to hate 99% of the music that comes out, your favorite hater Inka One.
In my humble opinion, their new album Brunch is one of the best #COHipHop albums of all time, they've rocked with a who's who of hip hop over the last few years and made fans worldwide, you know them as The Foodchain.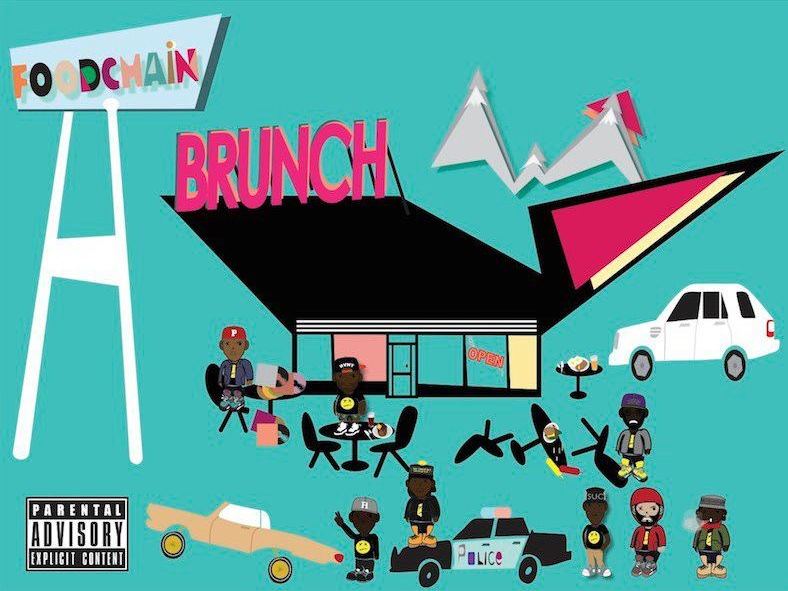 Our featured producer is a member of Prime Element and En Stereo, was named by best producer in Denver by Westword in '09, and has produced songs for KRS-One, Dilated Peoples, Fashawn, Killah Priest & a whole lot of other notable artists, the one and only Es Nine.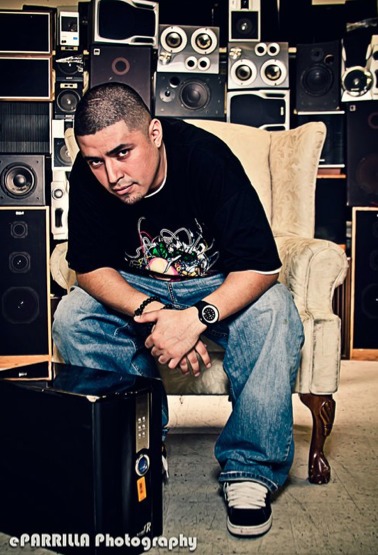 The Solution DJs aka me, Sounds Supreme and Lazy Eyez will also be rocking throughout the night, bringing you the very best in hip hop & more.  And in keeping with the Brunch theme, we'll have complimentary silver dollar pancakes from 9-10pm to sweeten the deal, so make sure you come out early.  Just like last time, we'll be posting music & videos from everybody performing over the next few weeks to get y'all familiar, so don't worry if you're not up on the whole lineup, just know that me, Sounds & Lazy aren't gonna steer you wrong (a big focus of this night is about introducing Denver to great new music, that is what DJs are supposed to do, right?).  Stay tuned to @DenverSolution for more info, a chance to win free tickets & another contest.  21+ /// $5 Pre-sales available at Family Affair downtown (plus get 15% your entire purchase when you buy a Solution Showcase ticket) /// $8 at the door. – DJ Low Key