The 2015 Solution Beat Battle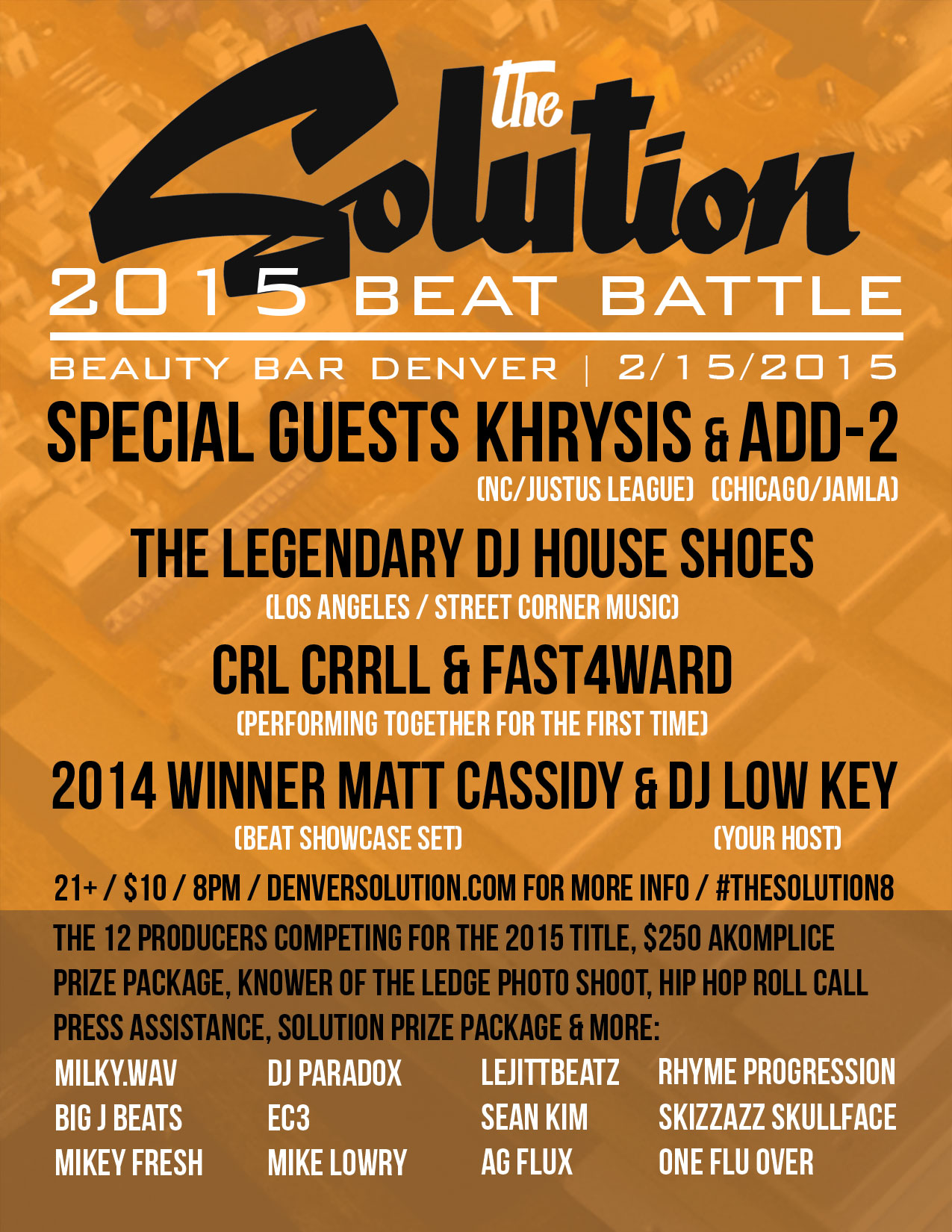 SUNDAY, 2/15 at 8pm -> The Solution Beat Battle is back for our 4th annual production competition! Here are the 12 (mainly) Denver-based producers/beatmakers/musicians involved:
Rhyme Progression
Lejittbeatz
AG Flux
Skizzazz Skullface
Sean Kim
One Flu Over
Milky.WAV
Big J Beats
Mikey Fresh
DJ Paradox
EC3
Mike Lowry
Prizes include a $250 Akomplice prize package, photo shoot with Armando Geneyro, a Solution/Goodness prize package, press assistance from Hip Hop Roll Call  & more, check out previous Solution Beat Battles for more info. 21+ / $10 / Doors at 8pm.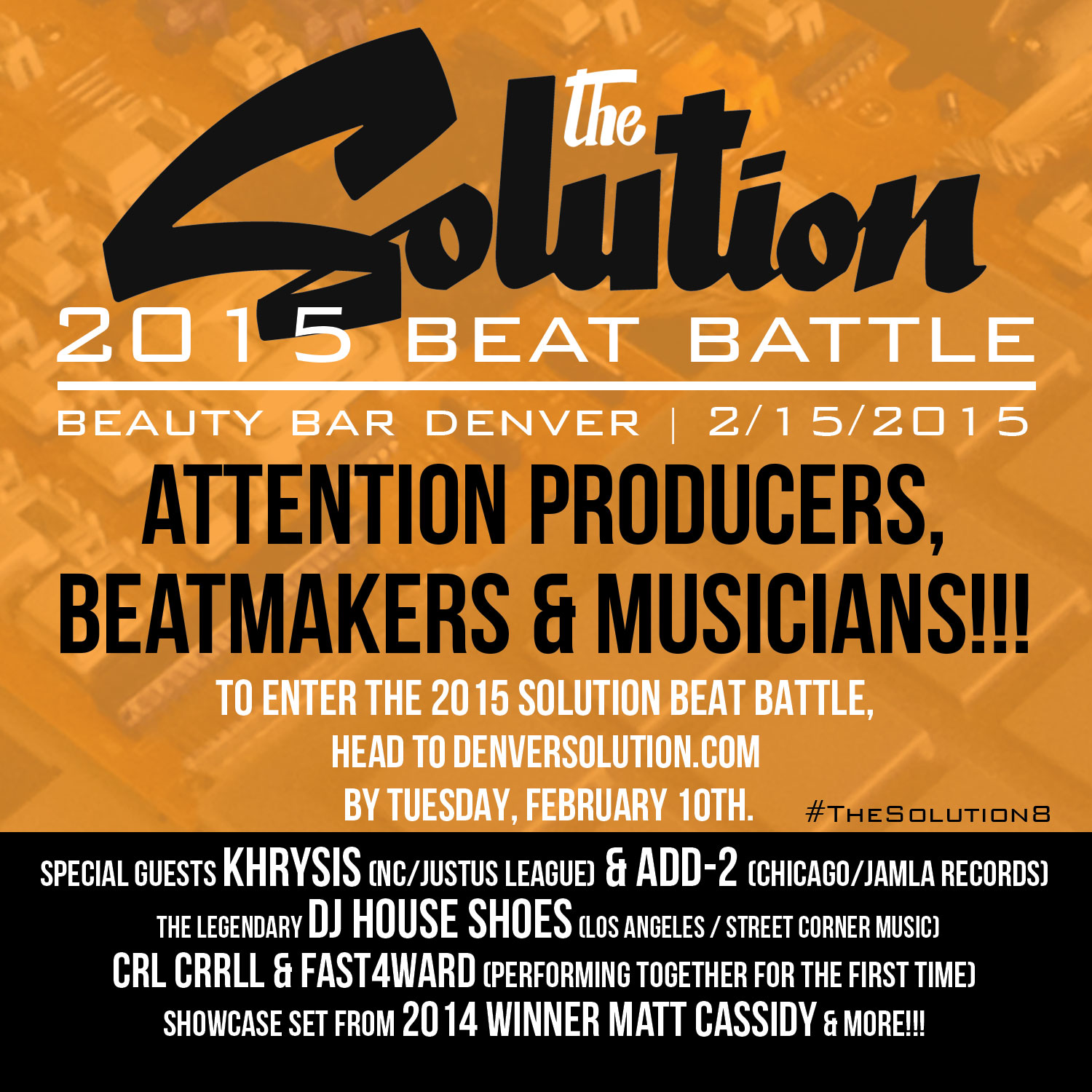 Producers, beatmakers, musicians & such, if you'd like to enter The 2015 Solution Beat Battle, here's what you need to do by midnight on Tuesday , 2/10.  Please send either:
-A soundcloud link to 3+ of your beats
or
-An e-mail with 3 beats attached
or
-A streaming link to a project you produced
and
-a photo of yourself (to be posted when the competitors are announced)
and
-a short bio
to:
thesolutionbeatbattle <at> denversolution (dot) com
No application fee necessary.  Once again, the submission deadline is Tuesday, 2/10 at midnight.  Participants will be announced on Wednesday, 2/11 by midnight. More info, prizes & headliners announcements coming next week, check out previous Solution Beat Battles for more info.