Spree Wilson
Austin during SXSW.  The undisputed heavyweight champ of music festivals in the US and one of the coolest cities in the country year round.  Having been down to play at the festival for the last six years, it had become a goal of mine to throw a SXSW version of The Solution with the countless greats acts I know who attend every year, but that's a little easier than said than done with countless brands, promoters, artists, labels and such scouring the city for unique venues and locking them down well in advance of the festival.
And while this year SXSW continued to grow at a frantic pace, with venues scarcer than ever, we were able to team up with infamously delicious BBQ haven, La Barbecue, the Austin Nomad and one of our favorite music sites, PotholesInMyBlog.com, to create the inaugural SX704 Solution Showcase.  One (somewhat major) catch though, we only had about a week's notice to put together the whole event (and to make matters worse, I was in Los Angeles for some DJ gigs when I got word).  Never one to back down from a challenge or great opportunity, my week in LA was quickly taken over by SXSW prep work and a flurry of phones calls.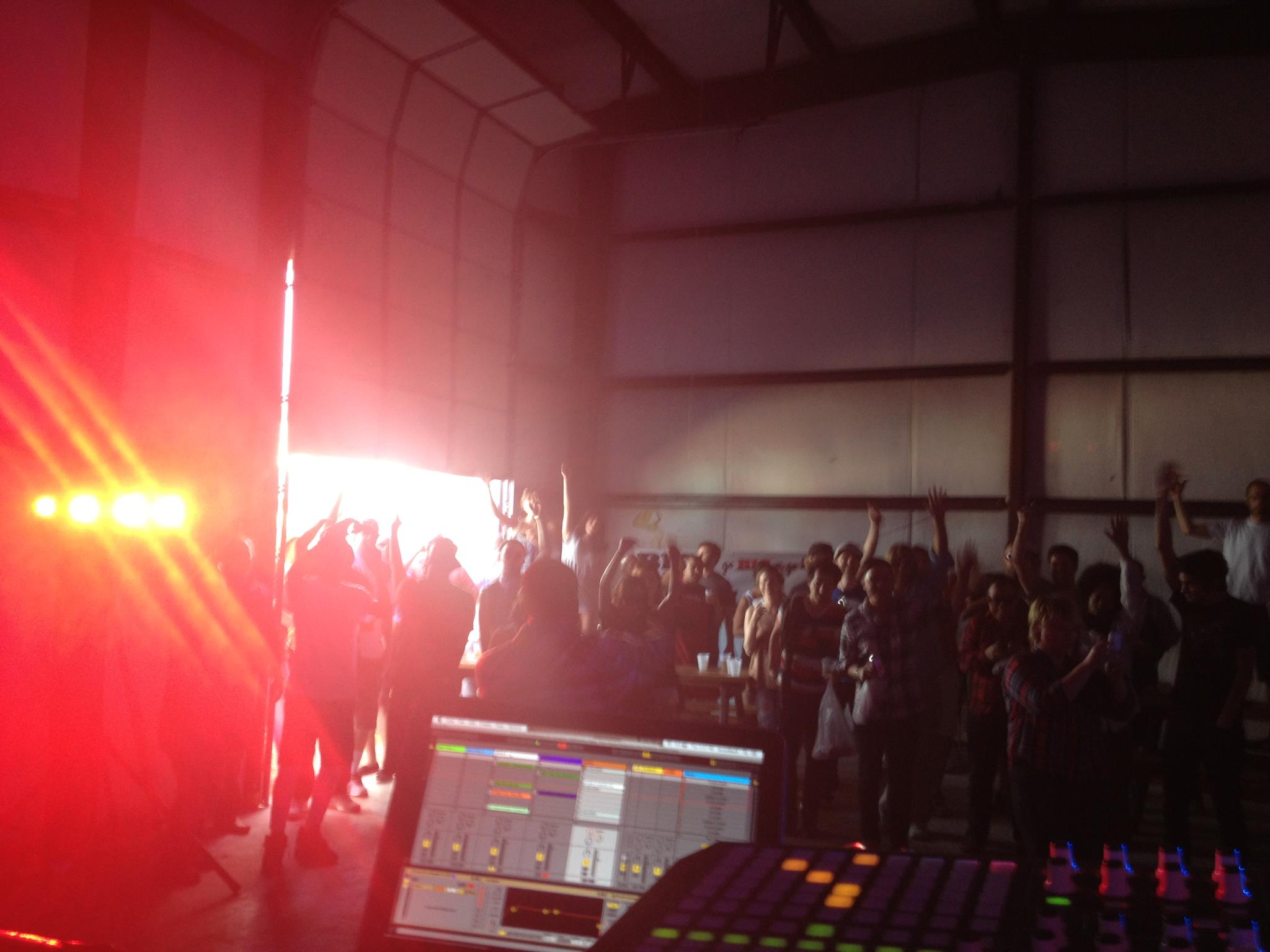 Over the next few days, me, DJ Trackstar (aka Killer Mike's DJ) & our friend France (aka Eric Maitrepierre) started working out logistics and details and within no time, we'd put together a lineup that rivaled bigger corporate events, but strictly through our relationships in music and reputations.  When everything was said and done, the acclaimed lineup, with ridiculous talent from all over the country, looked like this:
Spree Wilson & Go Dreamer (ATL)
BLKHRTS (Denver)
Yonas Michael (LA)
Black Spade (St. Louis)
Tef Poe (St. Louis)
Family Affair (St. Louis)
Denniro Ferrar (NC) & BK Beats (Albuquerque)
Ness/Weekend Money (Brooklyn)
Trackstar The DJ (ATL)
SL Jones (ATL)
Uzoy (Houston)
Rich Kidd (Toronto)
&
THE PHARCYDE (LA)
And so, on the afternoon of March 14th, 2013, hundreds of people crossed the bridge from downtown Austin over to South 1st St for the inaugural SX704 Solution, where they were treated to some of the best acts in hip hop, free Lone Star beer and some of the best BBQ in all of Texas (no exaggeration, check out the rave reviews about La Barbecue here, here and here).  Better yet, we were able to set everything up as a free event, with no official SXSW wristband requirements and a refreshing vibe that offered a welcomed contrast to the drunken zombies wandering through 6th St.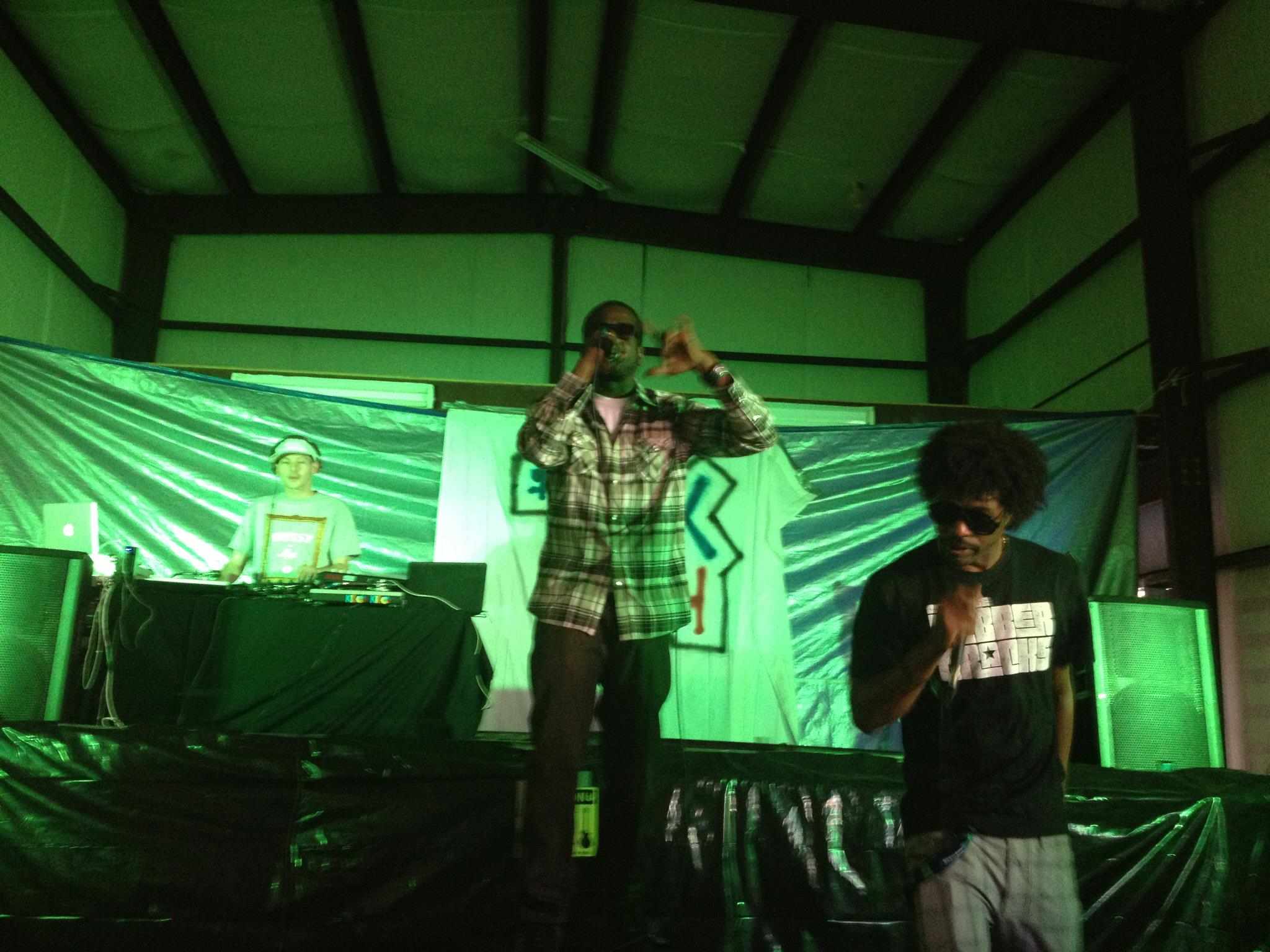 With rap legends The Pharcyde and up and coming Dungeon Family affiliate Spree Wilson closing out the day, we packed a ridiculous amount of talent into our four hour showcase and left everyone with some great experiences, new favorite acts and a belly full of rave-worthy BBQ.  As if that wasn't enough, the party was free to get into, didn't't require an RSVP, wristband or any of that hassle and had free beer to compliment the incredible BBQ, plus a complimentary photo booth, courtesy of Austin Nomad Photography.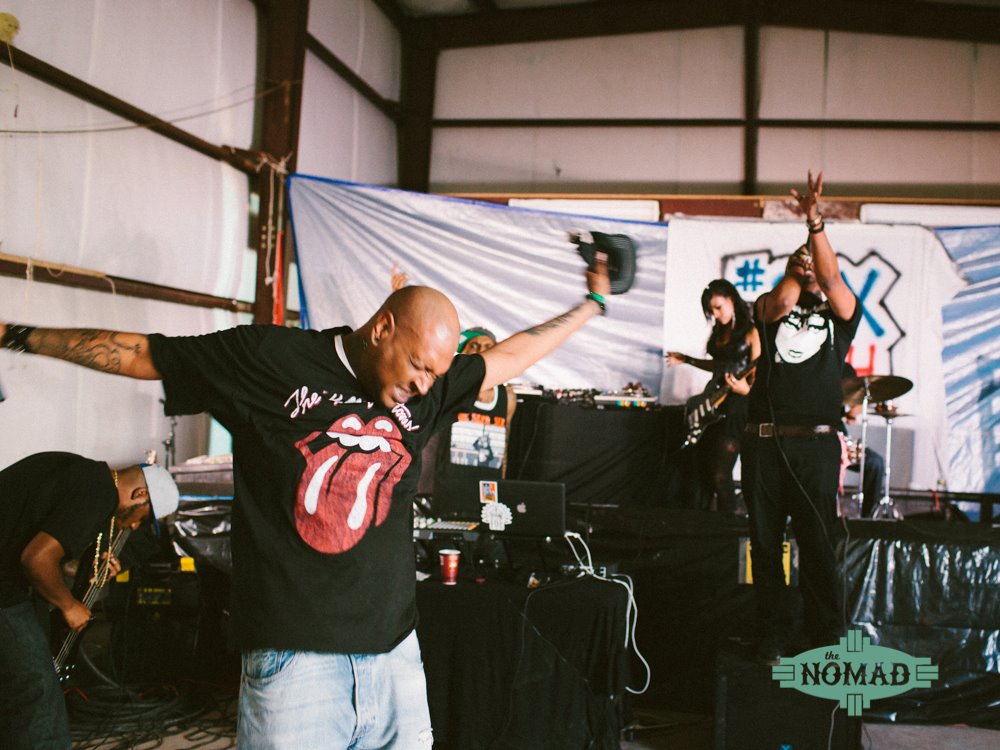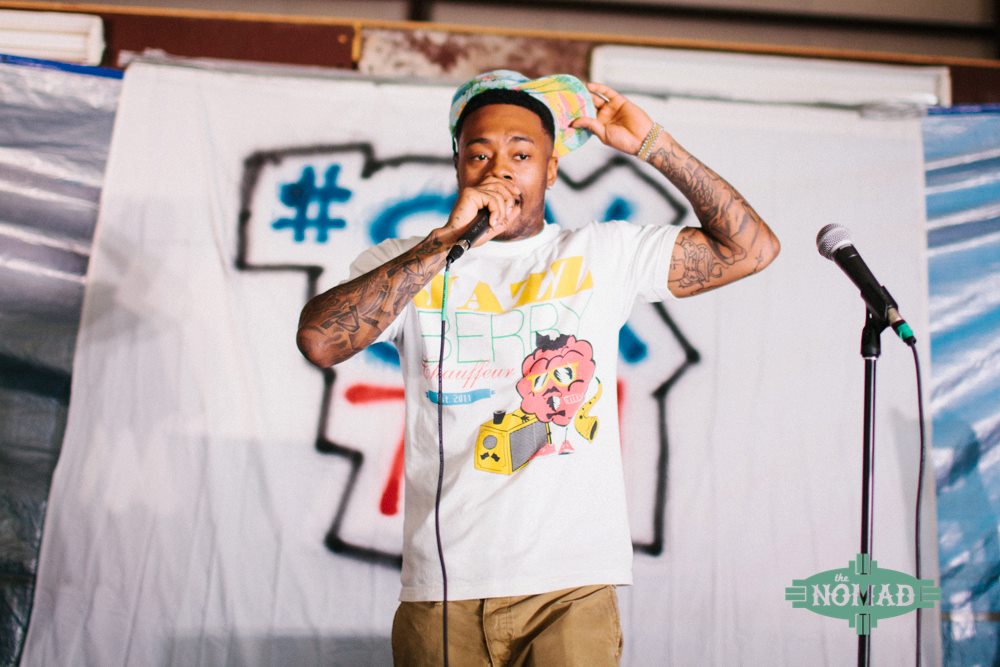 A few days later, La Barbecue made sure I left Austin with an enormous freeze-dried brisket and asked us back for 2014, setting the stage for another, bigger & better event, especially based on what we did in one week in March.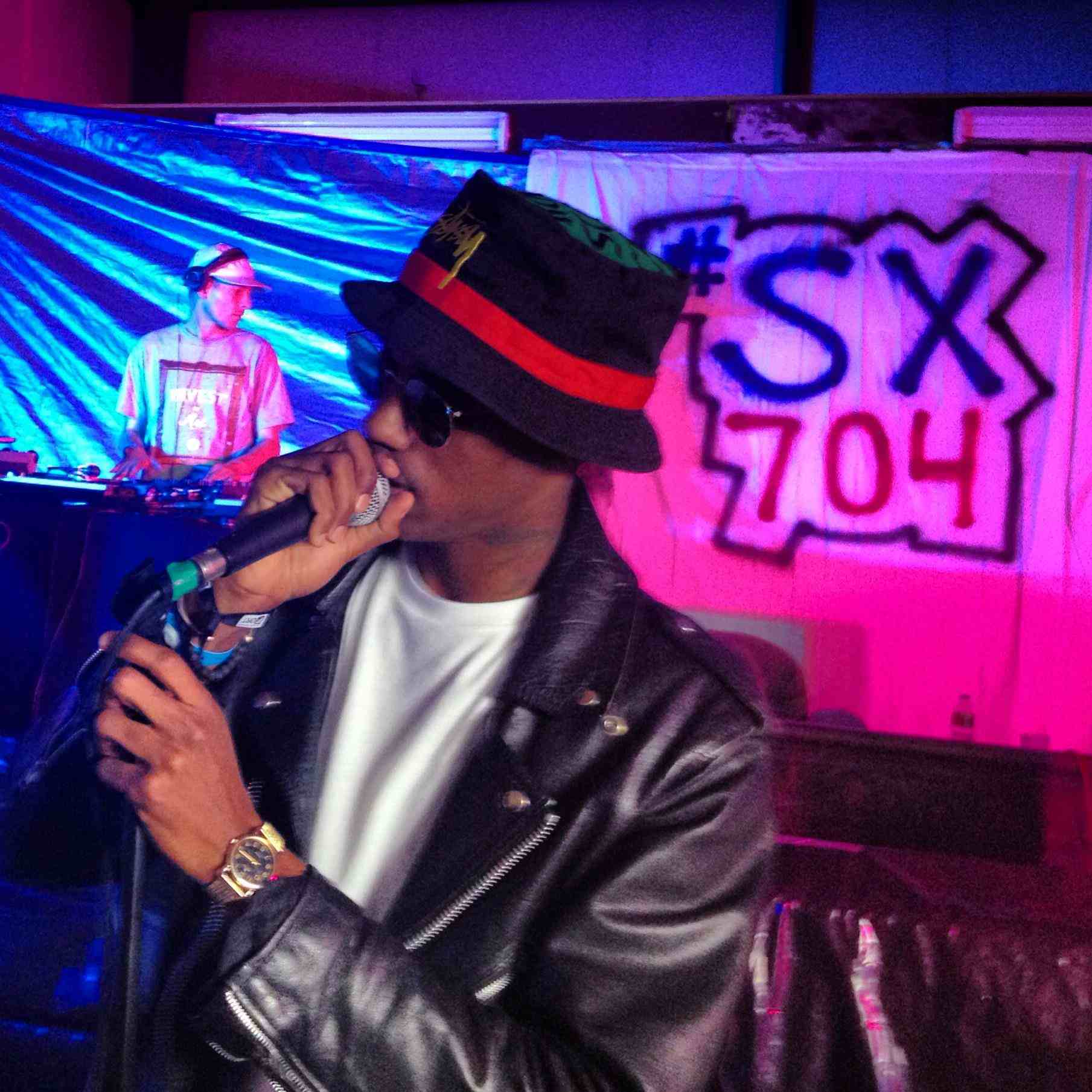 Last but definitely not least, extra special shouts to everyone who helped make the event such a success: Leann & everyone at La Barbecue, Chisum at Austin Nomad Photography, France aka Eric Maitrepierre, DJ Trackstar, David & Potholes in My Blog, Sean, Greg & The Pharcyde, Yeti Frozen Custard and all the artists that came through and rocked! – DJ Low Key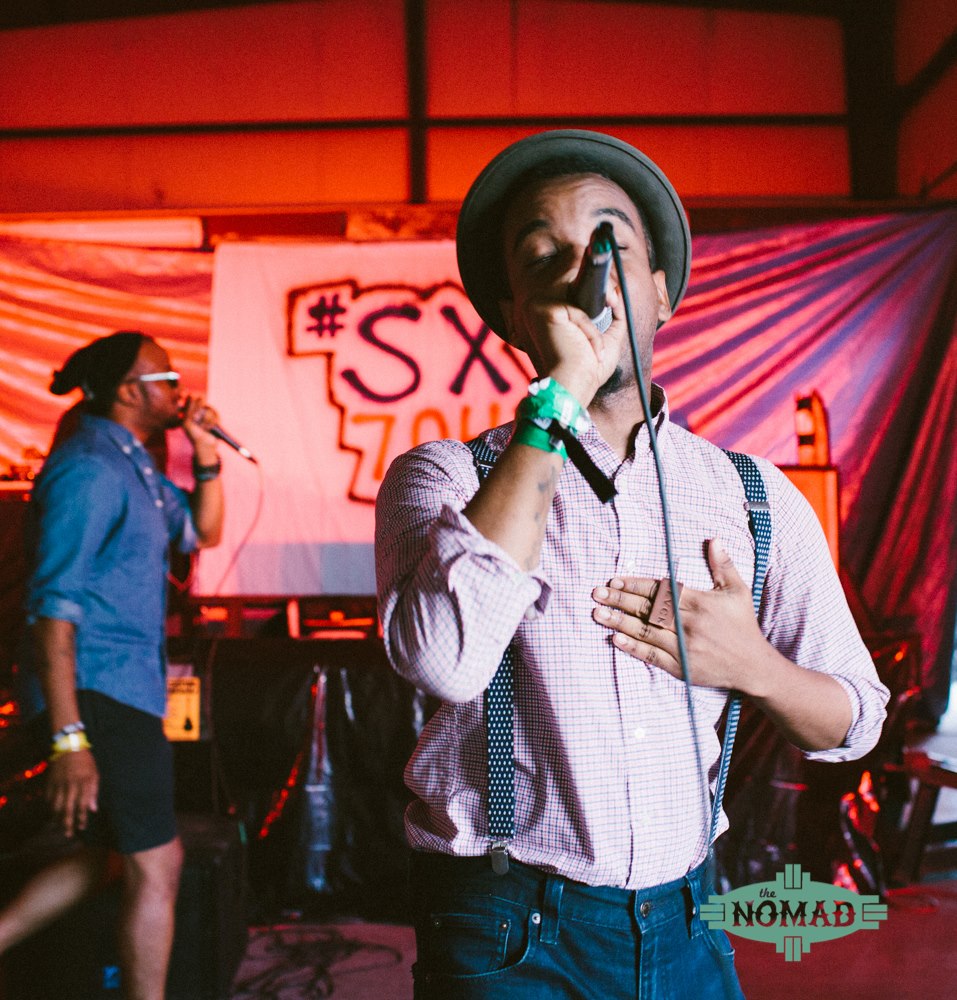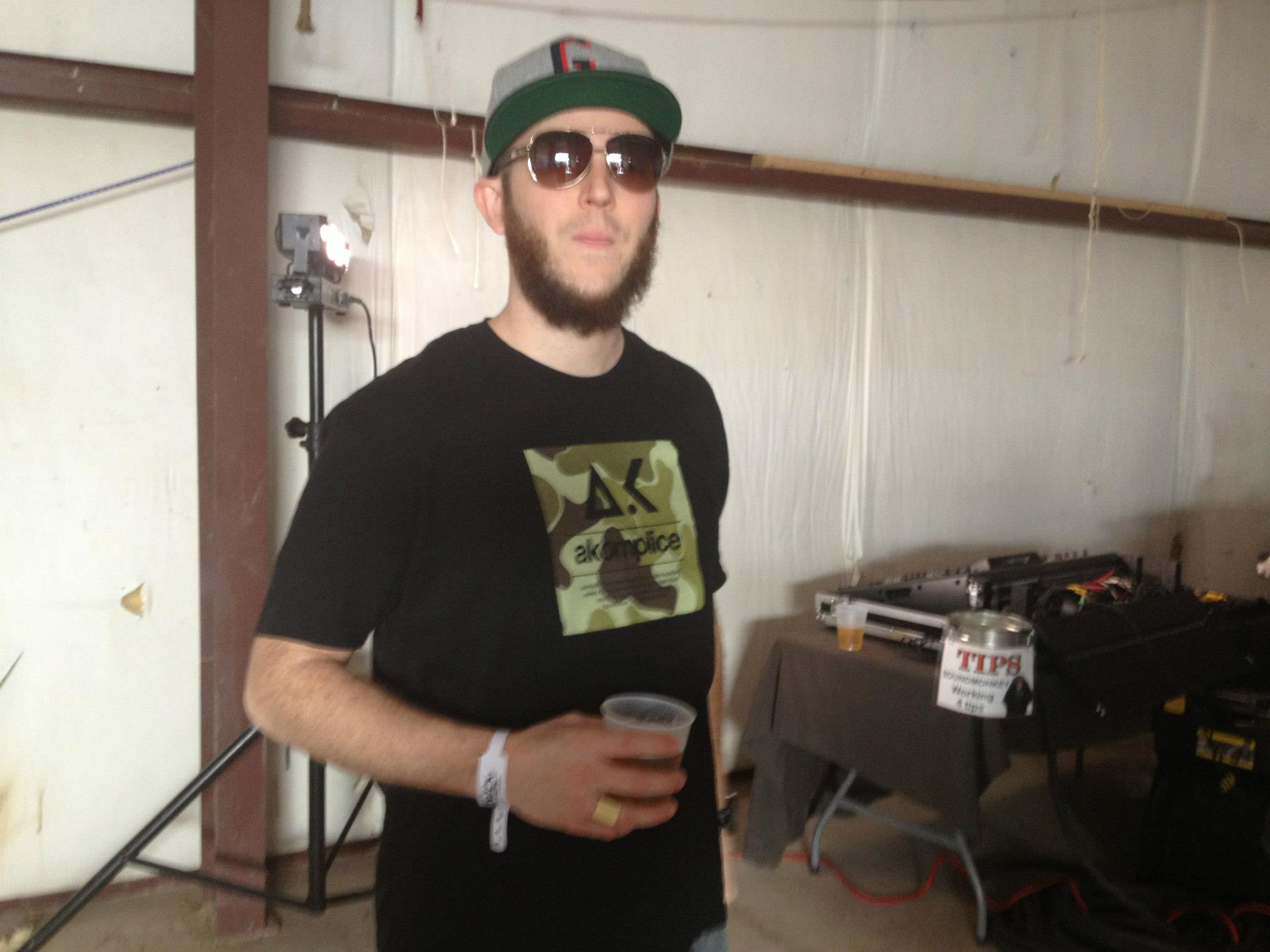 1502 S. 1st St (that's South First Street, not downtown, but close; check out the map below for directions).
Austin hip hop legend DJ Nick Nack on La Barbecue: "It's the best brisket in Austin"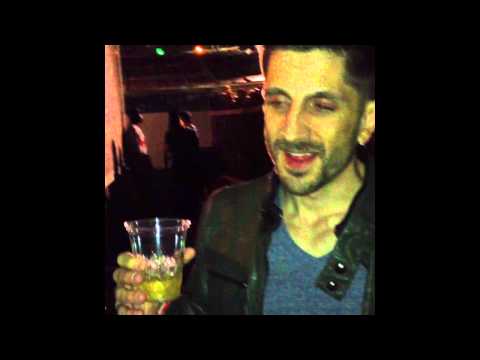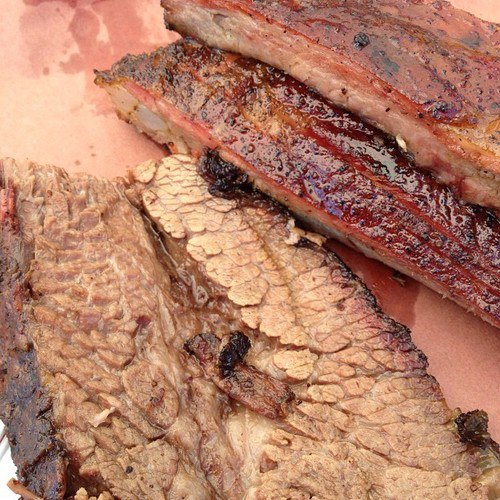 Denver, meet ATLien Spree Wilson.  We first heard of Spree a few years back when he dropped "Word!" with one of his mentors No I.D. (video below) because well, we'll check out anything No I.D. produces based on his work with Common, Jay-Z and such, not to mention the mentoring of his most infamous protege, Kanye West.  It took me a minute to get used to Spree's voice and No I.D.'s strangely electronic beat but it grew on me, just as I was hearing other work of his pop up on albums/mixtapes with Novel and DJ Deckstream and realizing the full on scope of dude's talent.  From there we heard a few more solo joints, "Pick You Apart" and some leaks from his critically acclaimed The Never Ending Now project which became staples in DJ sets at The Solution and while Low Key DJed at Guess.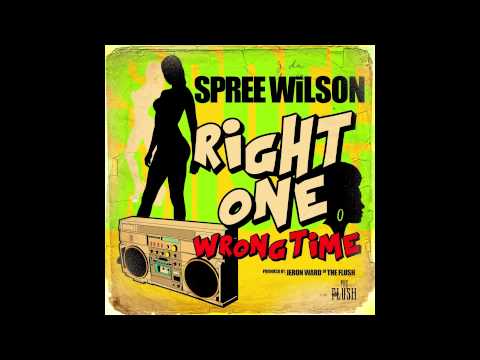 Above: "Right One, Wrong Time", one of our 2012 favorites.  /// Below: Very dope video for Spree Wilson feat Novel "King Sh*t (The Answer)".
Next thing I know I'm seeing Q-Tip shouting out Spree Wilson left and right, mentioning they're working together some and talk of Spree linking up with the likes of Outkast producers extraordinaires Organized Noise and The Flush, as well as G.O.O.D. music.  Spree did in fact link up with Kanye and crew, with writing credits on the Cruel Summer album plus six more yet to be released songs (!!!!!), as well as getting some work on the upcoming Cee-Lo and Theophilus London projects.  Then just a few weeks back, Spree dropped the ATL-bass inspired super JAM, "Right One, Wrong Time", that we can't stop playing, making now a great time to have him out for The Solution Showcase.
Above: Spree Wilson "Word!" (produced by No I.D.) /// Below: "Sin City", John Legend, Travis Scott, Teyana Taylor, CyHi Da Prynce & Malik Yusef "Sin City", co-written by Spree Wilson.
So now that you're up on Spree Wilson, we probably don't need to remind you that Saturday, 12/22 is your monthly chance to see a top notch talent in an award-winning intimate venue before they blow up, right?  Catch Spree making his Denver debut, along with CO production legend Boonie Mayfield, Fresh Breath Committee's Fo Chief, eclectic producer/DJ Neon Brown and all three Solution DJs; DJ Low Key, Sounds Supreme & Lazy Eyez for The Solution Showcase #11 on 12/22 at the Meadowlark (2701 Larimer St).
SATURDAY, 12/22 -> After featuring "Hov's fav cat"/Questlove protege Danny! at last month's Solution Showcase, we're back at it with another ridiculously talented new artist who's been racking up praise from legends and an extra thick lineup to celebrate the showcase's one year anniversary (thanks for helping us make it happen Denver!!!).  This month's Solution Showcase #11 features Atlanta-based Q-Tip/No I.D. protege Spree Wilson, CO production legend Boonie Mayfield, Fresh Breath Committee's Fo Chief, eclectic producer/DJ Neon Brown and all three Solution DJs; DJ Low Key, Sounds Supreme & Lazy Eyez.  Catch this stacked lineup at the Meadowlark as we celebrate one year of bringing out the best in up & coming and CO-based hip hop acts to Denver each month.  $5 pre-sale tickets are available at all 3 Family Affair locations and get you 15% off your entire purchase, perfect for holiday shopping.  Otherwise, it's only an $8 cover to catch 7 top notch acts at an award-winning venue.  2701 Larimer St / 21+ / Doors at 9pm.