Red Bull Music Academy
(click to enlarge flyer)
February 2012 marks 5 years of The Solution and before anything else can be mentioned, we have to thank everyone in Denver and beyond who's come out to the party.  Whether it was in our earliest days at the Shelter/Milk Bar or at our longest running home, The Funky Buddha, or maybe you just learned about us via The Solution Showcase at the Meadowlark over the last month or two, it doesn't matter; we wouldn't be able to do anything cool without your love and support.  With that said, a lot has changed since we started the party and we want to make sure everyone knows about what we're up to going forward.
As you might have noticed, the party has grown beyond just a club night.  Last year, we embarked on a statewide tour with Tanya Morgan, TiRon, Whygee, King F.O.E. & Boonie Mayfield, threw our first BBQ (with our good friends Family Affair) and started a monthly spinoff based around showcasing new talent, called The Solution Showcase, at the Meadowlark.  This year we've already launched The Solution Boulder at 'Round Midnight, we're about to take the party outside of our great state for some collabs with like-minded parties in other cities and this month, we're going to celebrate our 5 years with 5 events that we call The Solution 5 aka #TheSolution5.
With that in mind, what hasn't changed about The Solution is that we're still dedicated to making sure every event we throw is something we'd wanna go to, something fun and, hopefully, something a little more unique than your average party.  With that in mind, let us tell you about what we've got in store for #TheSolution5.
Wednesday, February 22nd we're teaming up with world renowned Red Bull Music Academy for what's shaping up to be a one of a kind celebration of the man who was quite possibly the greatest hip hop producer ever, J Dilla.  We're throwing the party at Beta Nightclub (1909 Blake St) and it's an unprecedented event to hear Dilla's music on one of the best sound systems in the world.  As if that wasn't enough, we're bringing out the legendary DJ Spinna (New York) and frequent Dilla collaborators and Detroit icons Waajeed & Phat Kat out to celebrate with us.  Phat Kat will be rocking with Dameion Hines and Q-Knox of Big Wheel, who'll also be performing a tribute to Jay Dee of their own.  The Solution DJs aka DJ Low Key, Sounds Supreme and Lazy Eyez will be on the turntables to kick things off and with Dilla's catalogue, you're gonna miss some incredible music if you show up late.
Thursday, February 23rd is The Solution Showcase #3 at the Meadowlark (2701 Larimer St) and the lineup is ridiculous.  We've got Trackademicks (of A-Trak's Fool's Gold Records) and DJ Tap 10 coming out from the Bay, bringing a trademark slap that's one of our favorite sounds out.  Black Actors (Quiz fka Sunkenstate and .anansi) is our Denver feature and the one and only Kid Hum will be making his live production debut, plus DJ Low Key & Lazy Eyez will get the party started.
Saturday, February 25th is the opening of The Art Of Records at Family Affair downtown (2048 Larimer St) from 6-9pm.  It's an art show based around classic hip hop album artwork being interpreted by top Colorado-based artists including the likes of Dunn The Signtologist, Path One, Thomas Evans, Tristan Minton & more, curated by Dunn himself and DJ Low Key.  We'll be displaying the actual 12″ album covers next to the artwork and DJ Low Key will be spinning the records on display throughout the evening to bring things full circle.
Sunday, February 26th we're excited to present The Solution Beat Battle at La Rumba (99 W. 9th Ave).  A dozen of Denver's top producers will face off head to head to see who has the best beats in town.  Producer extraordinaire Boonie Mayfield will be rocking a live beat showcase, "legends in the making" (according to Ali Shaheed Muhammed of A Tribe Called Quest) and new school vets Tanya Morgan will be performing and we still have more on the bill to be announced shortly.  If you're a producer or beatmaker looking to enter, check out this post for more info.
Every Thursday night in Boulder, don't miss our fifth event of the #TheSolution5, The Solution Boulder, at 'Round Midnight (1005 Pearl St). Â  In the coming weeks, we'll be throwing our infamous chicken & waffles party up there, featuring a performance from Tanya Morgan, hosting a women's shoe and fashion show with Installation (an easy contender for best shoe store in the whole state) and a whole lot more.
So thanks again for everything Colorado, you're the best. Here's to the next 5 years and beyond.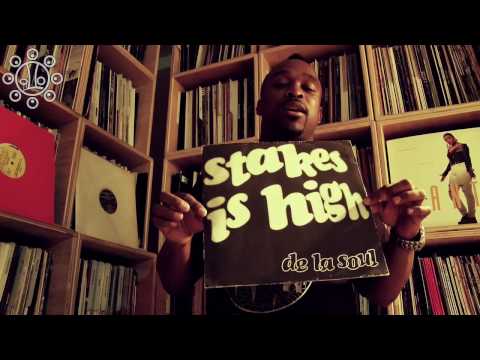 We can't wait for The Solution's 6th annual celebration of the life and music of James Yancey aka J Dilla on Wednesday, 2/22.  We've teamed up with the infamous Red Bull Music Academy and Beta Nightclub (1909 Blake St) to bring out some amazing artists and we wanna make sure you're familiar.  With that said, let me introduce you to New York production/DJ legend DJ Spinna.
New York's DJ Spinna is legendary producer/DJ who's worked with everyone from Eminem to Mos Def to J-Live to his group The Jigmastas, was tapped to remix songs by the likes of Stevie Wonder, Mary J Blige, George Michael, De La Soul, Das EFX & MC Eiht before making himself into a force to be reckoned with on the house music scene (his Shawn Escoffery's "Days Like This" remix is a house classic).
Listen to his ridiculous J Dilla tribute, "Dillagence" with Phonte above or download it here (which you might have heard at The Solution before) and check out The Recall, his self-made best of production mixtape, here.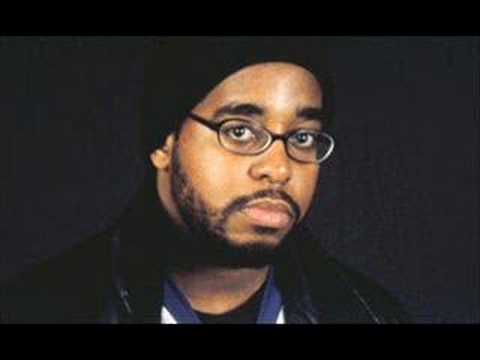 Spinna is also widely respected as one of NYC's best DJs, having regularly collaborated with one and only Bobbito on their world renowned "Wonderful" parties (honoring Stevie Wonder, and Stevie has even attended twice!!!), working with the likes of Spike Lee, Q-Tip, Jazzy Jeff and Gilles Peterson  on events and traveling everywhere from Tokyo to Europe and beyond.  Catch DJ Spinna rocking with Detroit legends Waajeed, Phat Kat (performing with members of Big Wheel) and The Solution DJs (DJ Low Key, Sounds Supreme & Lazy Eyez) for our 6th Annual J Dilla Celebration on Wednesday, 2/22 at Beta.