Lazy Claus
FRIDAY, 12/19 -> Lazy Claus is back!!! Everyone's favorite Asian Santa DJ returns to The Solution to join DJ Low Key on the turntables and on top of that, we're bringing in a few dope local vendors to help make your last minute holiday shopping a lot more fun. Head out to the patio and catch goods by Derailed Ink, Required Attire, Real Street Tees & Mikey Fresh/Goodwood, a perfect fix to help with that procrastination & it helps keeps money in the local scene. As usual, Knower Of The Ledge will be in the building taking party photos (and pics with Lazy Claus!), the music will be on point & the vibe dope; don't miss it! 21+/$5/No cover til 11/$5 after/2701 Larimer Street.
P.S. If you haven't already, make sure to check out our debut release on The Solution Records, CRL CRRLL "Cheers" below, it's the perfect celebratory anthem, especially with New Year's Eve around the corner!!!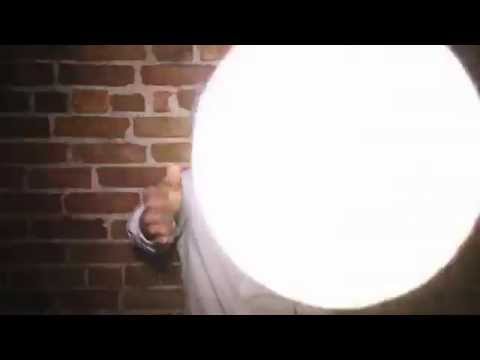 FRIDAY, 12/20 -> Lazy Claus is back!!!  That's right, everyone's favorite chimney hopping Asian DJ returns to The Solution and this Friday is your chance to get a pic with him (no sitting on his lap though, he's got a girl!) at the Meadowlark.  Him & DJ Low Key will be rocking turntables and giving out gifts throughout the night, as we celebrate the holiday season and a great year in 2013.  We'll also be welcoming our friends Karma Leigh, Xencs L. Wing & Knower Of The Ledge back with their super fly assortment of jewelry, prints & other goods to make your holiday shopping experience easier, more fun and a little cooler (not to mention it's a great way to support local entrepreneurs and keep money in the community, all while avoiding the madness of the mall while sipping a drink; what a win-win!!!).  Party photographer Knower Of The Ledge will be on-site doing double duty, taking your pic with Lazy Claus for our Instagram (@DenverSolution) & Facebook pages. Enclosed heated patio / $5 Red Bull & Svedka / 21+ / No cover until 11, only $5 after / 2701 Larimer St / More info on the party on Facebook/Twitter/Tumblr/Instagram.
Last but not least, in case you missed the release party for our second limited edition Art Of Records tee last Friday, with acclaimed Denver artist Gabe "Filthe" Parra and our favorite boutique in town, Family Affair; it's not to late to pick one of the last few remaining Tribe Called Quest Midnight Marauders-inspired tees.  Last week we sold out of some sizes, but last time we checked, there were still a few medium, large & extra larges available.  We'll have them at the party on Friday, but you can also order one online at FamilyAffairDenver.com.  There were only 25 initially available last week and once they sell out, they're gone forever; so make sure to get yours today!!!
.:ORDER ONE OF THE ART OF RECORDS FILTHE x THE SOLUTION x FAMILY AFFAIR LIMITED TEES AT FAMILYAFFAIRDENVER.COM:.