Fast4Ward
.:RSVP for FREE admission HERE:.
THURSDAY, 3/5 -> Last year, I had the honor of curating three Red Bull Sound Select shows in Denver, bringing out the legendary Bun B for a long overdue Denver debut, prodigious rapper Vic Mensa & Leather Chords for their first CO gigs and musical genius Exile and his Dirty Science crew, as well as featuring some of my all-time favorite Colorado artists & more. Now it's 2015 and I'm super excited my first RBSS show of the new year; Tokimonsta, Anderson .Paak & The Free Nationals, CRL CRRLL, Fast4ward & host Lazy Eyez at Larimer Lounge!!! While I'm a hip hop dude first and foremost, anyone who's seen me DJ knows that my taste in music goes a lot deeper and this show is a great example, filled with incredible artists that have hip hop roots/elements/etc in their music, but make experimental music that doesn't really fit into a box, in the best way possible.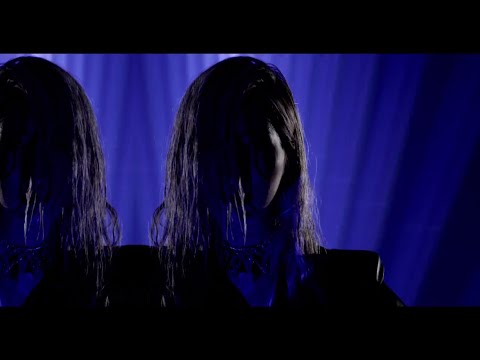 If you're not familiar, Tokimonsta's an INSANE producer/DJ from Los Angeles who debuted on Flying Lotus's Brainfeeder label after blowing cats away at RBMA years prior. Her "2 On" remix was probably the single best remix I heard in 2014 and her latest EP, Desiderium, stays in heavy rotation. The first single from Desiderium is called "Realla" & features the show's other out of town guest, the unbelievably talented Anderson .Paak.
Formerly known as Breezy Lovejoy, Anderson .Paak put out both mine & Lazy Eyez's favorite album of 2014, his stunning debut Venice. Soulfully drawing from a variety musical styles, Anderson's music includes elements of R&B, rock, funk, house & more, but comes together for a sound that only he seems to be able to pull off. He'll be rocking with his band The Free Nationals and based off of everything I've heard and the music, their live show is one of the best in music right now. Anderson also just dropped the first single from his upcoming collaboration No Worries project with Knxwledge on Stones Throw, check it below.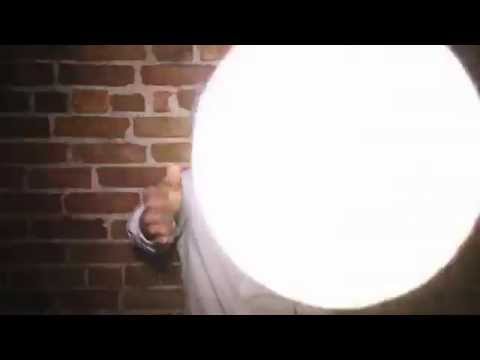 Multi-talented, experimental singer/songwriter/producer CRL CRRLL's sound is also hard to box in, covering everything from soulful dance tracks, emotive downtempo joints to sophisticated pop anthems with ease. Fast4ward rounds out the bill with his own, one-of-a-kind skills, combining everything from turntables and beatboxing to piccolos and live guitars to create one of the most entertaining live shows I've ever seen. Him and CRL CRRLL will be performing their own music, but they've also been collaborating in the studio and have a few surprises in store for us, so make sure to come out early to see what they have in store.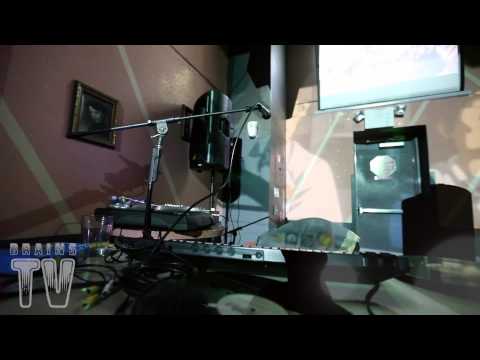 Things get started at 8pm sharp and with a super dope lineup, pretty small venue and Tokimonsta headlining, the show should fill up early, so I'd highly recommend getting there early. As if the stacked bill wasn't enough, you can RSVP at RedBullSoundSelect.com for $3 entry (that's right, only $3!!! Less than $1 per musical genius on-stage! It's first come, first serve though, so get there early) and also get access to some great music, videos and more online. Otherwise, it's still quite a deal at the $15 walk up price, just make sure you show up early, because being ready to pay a $15 cover does you no good at a sold out show. 18+/8pm/2712 Larimer Street.
.:RSVP for FREE admission HERE:.
P.S. Stay tuned for more great monthly Red Bull Sound Select shows and new music in Denver, curated by myself, Souls In Action & The UMS, all year long (plus more shows all over the country)!!!
While you might not be familiar with the group Fly4Wird (set to perform at The Solution Showcase #14), if you've been in the front range over the last few years (or decade really), you should already have heard of Babah Fly, Fast4Ward & Mike Wird aka the three members of the group.  MC/producer Babah Fly linked with MC/B-boy Mike Wird a few years back for their BabahWird project and more recently brought genius DJ/producer/one man band DJ Fast4Ward into the fold.  Since then, the three of them have been make left of center tracks that have gotten lots of attention here in Denver and beyond.  Take a quick look at their latest videos and learn more about all three members of Fly4Wird below.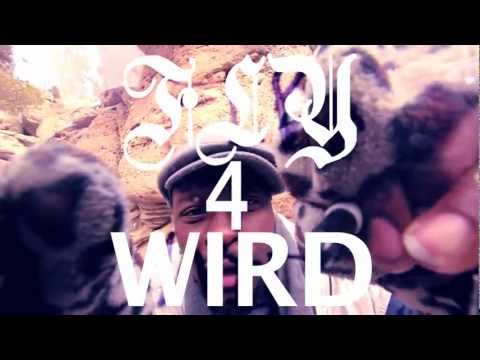 Mike Wird (from his bio)
Mike Wird is the artist's artist. A Hiphop Renaissance Man, he is well versed in all creative expressions/elements of the globally recognized Universal Hiphop Kulture, as a producer/emcee, in 2001 the independent underground release of Universal Devices was of his first contributions to a Hiphop musical work of art w/ Denver based crew, Bugaboo a staple conglomerate rockin shows in the local scenes and buzzing overseas in Europe(Amsterdam) through out the 90's and early 2000's.

Since, Mr.Wird has partnered with several talented, culturally minded artist with works credited to BabahFlyJedi's 2009 release Electro Sufi, a contributing member of Denver based internationally recognized Moetavation Crew and a Mixtape/cd hosted by DJSD called Wird is Bond, with planned 2010 releases including the compilation series Mike Wird presents Afronaut Funk (vol.1), and his first full length solo work to be released soon! It's only the beginning……..
Fast4Ward (from his profile as featured producer for The Solution Showcase #9 last year)
Denver meet Fast Forward.  The elusive producer/DJ has been making a name for himself in some of the most notable Denver circles for years, but still somehow remains one of Denver's best kept secrets.  Ask 2011 World DMC Champion DJ Vajra about Fast Forward and he'll rave about his skills, as the two have collabed on numerous projects over the years.  Take a look at the clip below to see some of what these two musical geniuses do when they get together.

Fast Forward is way more than a DJ Vajra bandmate though, in fact, he's a one man band onto himself, playing drums, keys, singing, scratching and more in his live performances.  You can also catch Fast Forward and DJ Check One's collaborative project, Fun Addicts, here.  A man of few words, catch more live video from Fast Forward on his youtube channel and you'll be sold on dude's diverse talents, just like me, Vajra and countless other heads in Denver.
Babah Fly (from his bio)
As a child Babah Fly's soul was searching for "the music." His great-grandfather sang opera in Sicily, his grandfather performed in jazz clubs in New York, and his mother played piano for the church. Music was in his blood.

Born in Little Rock, Arkansas, Babah Fly grew up listening to music, searching through his mom and dad's old school soul, funk, folk and jazz records. At eight years-old a particular song on the radio mesmerized him. A sort of trance took over the young Babah Fly as he uttered the words, "that's the music!" That song was "Planet Rock" by Africa Bambatta. It was the gateway into hip-hop for Babah Fly as he became a skilled B-boy(break-dancer), DJ and MC. Growing up in Little Rock, Babah was surrounded by gangs, poverty, and violence. The golden age of Hip-hop kept Babah Fly moving in a positive direction.

Besides the musical influences of artist like Rakim, Krs-One, Run DMC and the Native Tongues, Babah was heavily influenced by the teachings of the Zulu Nation, Islam, and eastern martial arts. Babah moved from Little Rock to stay with his brother in Boulder, Colorado to go to school and work on music.

Babah Fly brought his beat machine to Boulder and continued to make beats and rhymes in his brother's apartment. One night his brother got beaten up so severely that he was in a coma for a month. Babah had full confidence in his brother's recovery, his faith was strong and his music was the source of strength. This was a sign to Babah that his music needed to spread. Babah met and performed with RaahFounashunn, Quibian Salazaar-Moreno, Jher, RTDK and Future Reference, staples in Denver's Hip Hop community. Babah began performing his music at places like The Mercury Cafe and Revoluciones, where hip-hop culture was thriving in Denver.

In 1998 Babah Fly moved to Denver, Colorado and began college at Metro-State and UCD. He played jazz music under the direction of trumpeter Ron Miles at Metro and studied Music Engineering and Production at UCD. Babah Fly met another hip-hop producer named Kwasi Connors, son of jazz legend Norman Connors, and formed a group/movement called Bugaboo. The two released the album "Parallel to the Universe" that recognition in the Amsterdam hip-hop scene, winning a contest title as "The Best Album to Smoke Weed to."
Kwasi moved to Los Angeles and Babah got a job as a DJ at a local graffiti supply store called Art-n-Sol, where he held weekly MC ciphers. He met Mike Wird, Malik, Daymeon and produced another album called "Universal Devices." The Bugaboo crew had expanded to four MCs and DJ SD. Their high energy performances served as an opening act for established hip-hop acts like Black Sheep, Saul Williams, AceyAlone, Abstract Rude and Sage Francis.

After the Bugaboo crew went their separate ways, Babah Fly hooked up with Url Gray-V and DJ Selector Sam, and they formed a group called "Tha Fly." They released a mix tape and smashed shows around the Midwest region, opening up for Krs One, Slick Rick, Souls of Mischief, Kool Keith, Zion I, and Crown City Rockers.

Recently, Babah Fly has re-connected with his brother from another mother Mike Wird. These MCs have performed under the name BabahWird for the past three years, toured the West Coast together, and rocked massive crowds at The Dragon Boat Festival. They are also a part of "The Denver Avengerz," a band with drummer Brad Lee Stevens, Bassist Lavell Flamon and multi-talented DJ Fast4ward.

With all of these projects underway, he still found time to form "The High-Tops" with Panama Soweto. They are a retro-fresh mix of true school Hip Hop and spoken word.

Along with working on a BabahWird album, a Denver Avengerz album, and The High Tops, Babah Fly has now finished his solo album called "Electro SUFI." The name Electro-Sufi represents Babah Fly's take on hip-hop being a timeless culture that has existed since the ancient times of Kemet. Sufism descended from the ancient kemetic sciences. The culture of the Sufi's is relative to the culture of Africa Bambatta's Zulu Nation "Planet Rock" hip-hop. From the desire to levitate in the dance; b-boy spins to whirling dervishes, to the desire to enlighten through song and poetry; Rumi to Rakim, Hafiz to Q-tip, the album Electro-Sufi is now available on iTunes.
Catch Fly4Wird rocking with legendary DJ RHETTMATIC of the World Famous Beat Junkies, 2013 Solution Beat Battle winner Spyda T.E.K., Solution co-founders DJ Low Key & Sounds Supreme and Welcome to the D.O.P.E. Game's DJ Dozen for The Solution Showcase #14 on Wednesday 4/24 at Beauty Bar Denver (608 E. 13th St).  Check out more info on the showcase here.
Join The Solution newsletter for details on upcoming events, free music, party photos, video & lots more!!!
The Solution x Spotify Weekly Playlists…
Add us on Facebook…
Get more familiar with The Solution w/DJ Low Key & Lazy Eyez…
Categories