DJ Mahf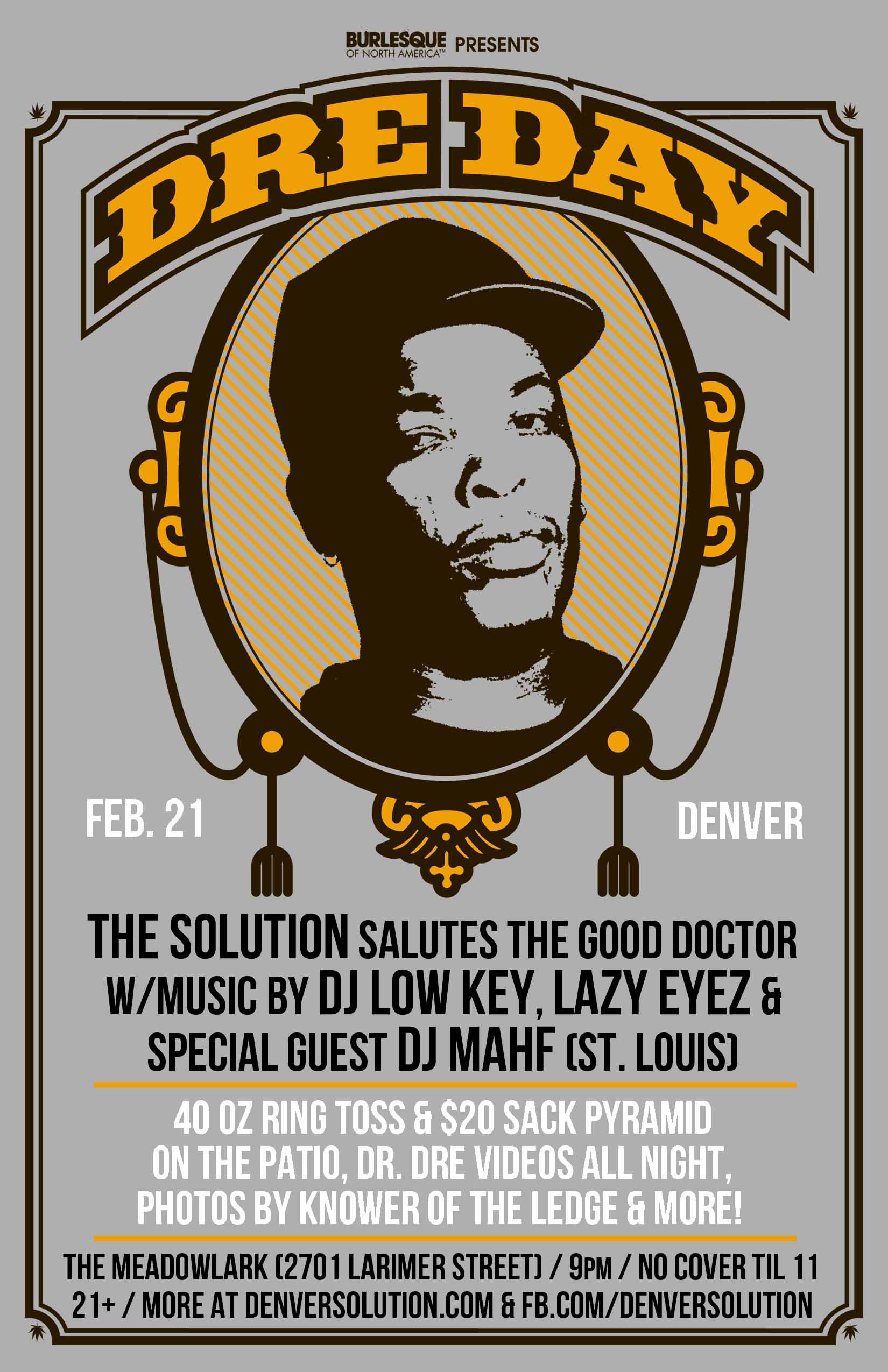 FRIDAY, 2/21 -> Don't ever act like you forgot about Dre. It's that time of year again and The Solution's excited to be partnering up with the national Dre Day movement (started by Mike 2600 & crew in Minneapolis) to celebrate the good Doctor Andre Young aka Dr. Dre in grand fashion at The 2nd Annual Denver Dre Day. We'll be bringing in special guest and former St. Louis Red Bull Thre3 Style Champ DJ Mahf to join DJ Low Key & Lazy Eyez in spinning all the best Dr. Dre songs, production, remixes, features, samples and so on, all night long.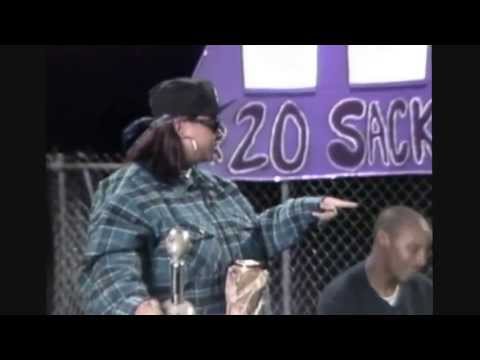 The music is guaranteed to be the chronic, but we'll also be featuring 40 oz ring toss and The $20 Sack Pyramid games on the patio, Dre videos all night long and photos by Knower Of The Ledge to add to the fun. Things get started at 9pm and with so much incredible music to cover, we highly recommend you show up early. 2701 Larimer St / 21+ / No cover until 11, only $5 after.  More info on the party on Facebook/Twitter/Tumblr/Instagram.

Denver's premier hip hop blog, Hip Hop Roll Call has the scoop on the entire month's events for #TheSolution7, check it out HERE…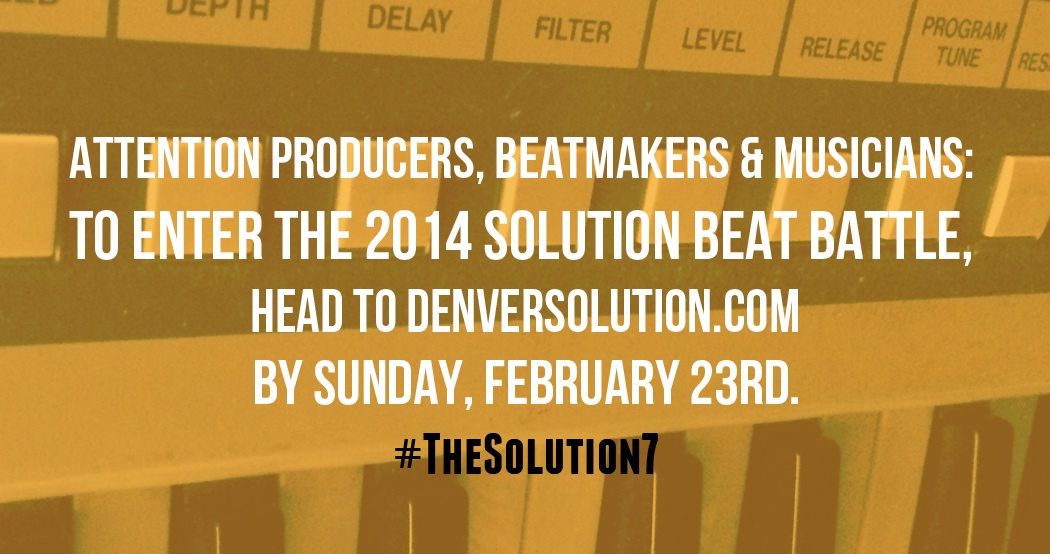 Producers, beatmakers, musicians & such, if you'd like to enter The 2014 Solution Beat Battle, here's what you need to do by midnight on Sunday, 2/23.  Please send either:
-A soundcloud link to 3+ of your beats
or
-An e-mail with 3 beats attached
or
-A streaming link to a project you produced
and
-a photo of yourself (to be posted when the competitors are announced)
and
-a short bio
to:
thesolutionbeatbattle <at> denversolution (dot) com
No application fee necessary.  Once again, the submission deadline is Sunday, 2/23 at midnight.  Participants will be announced on Monday, 2/24.