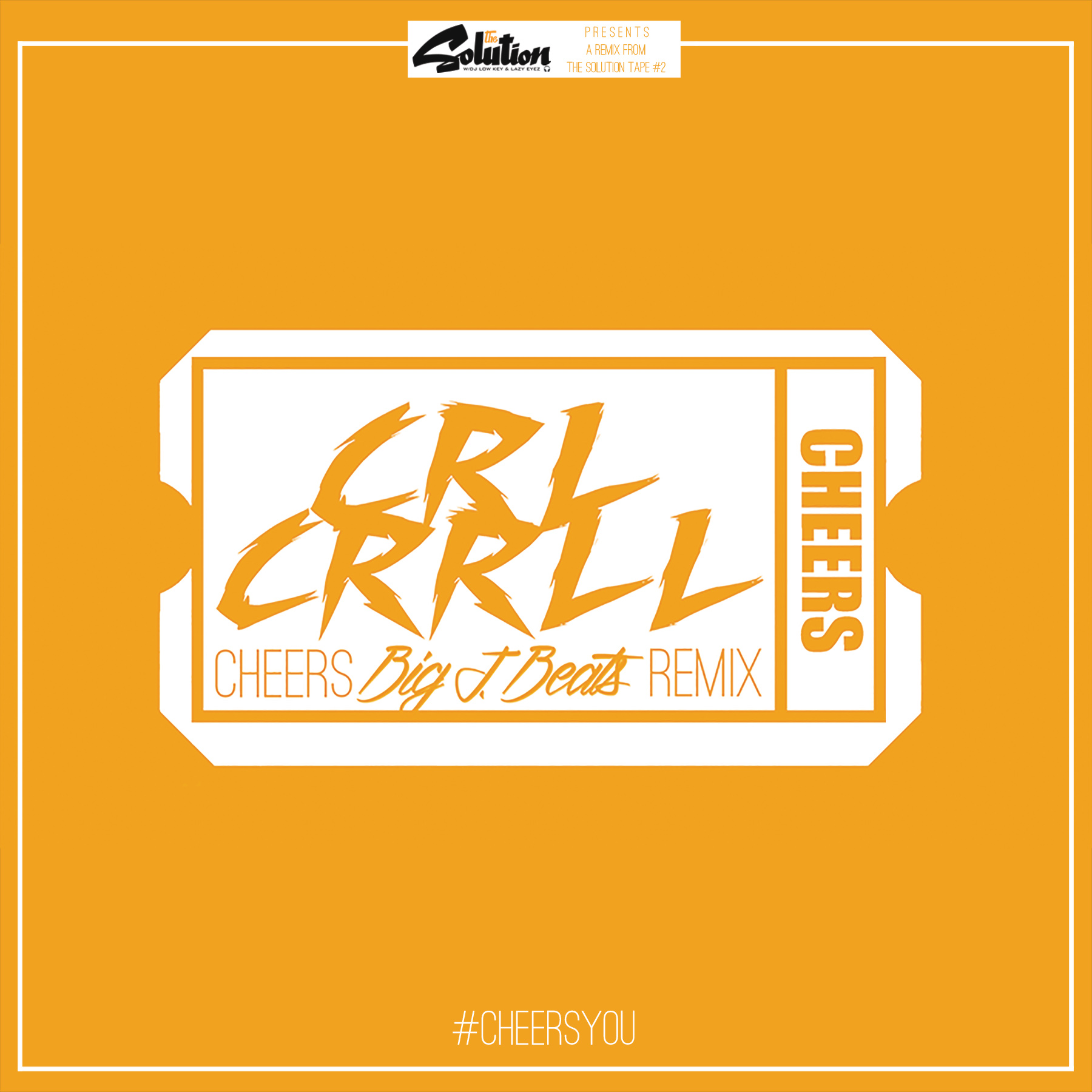 Can't get enough of this newness! Shouts to CRL CRRLL​ & Big J. Beats on this incredible remix of "Cheers", the first release on The Solution Records!!!
Maybe you already heard it at The Solution​, Goodness w/DJ Low Key & friends​, at a recent live CRL CRRLL show, on Ultra5280​ or its radio premier via Venus Cruz​'s Jazz Odyssey Wednesdays on KUVO Jazz​ last week.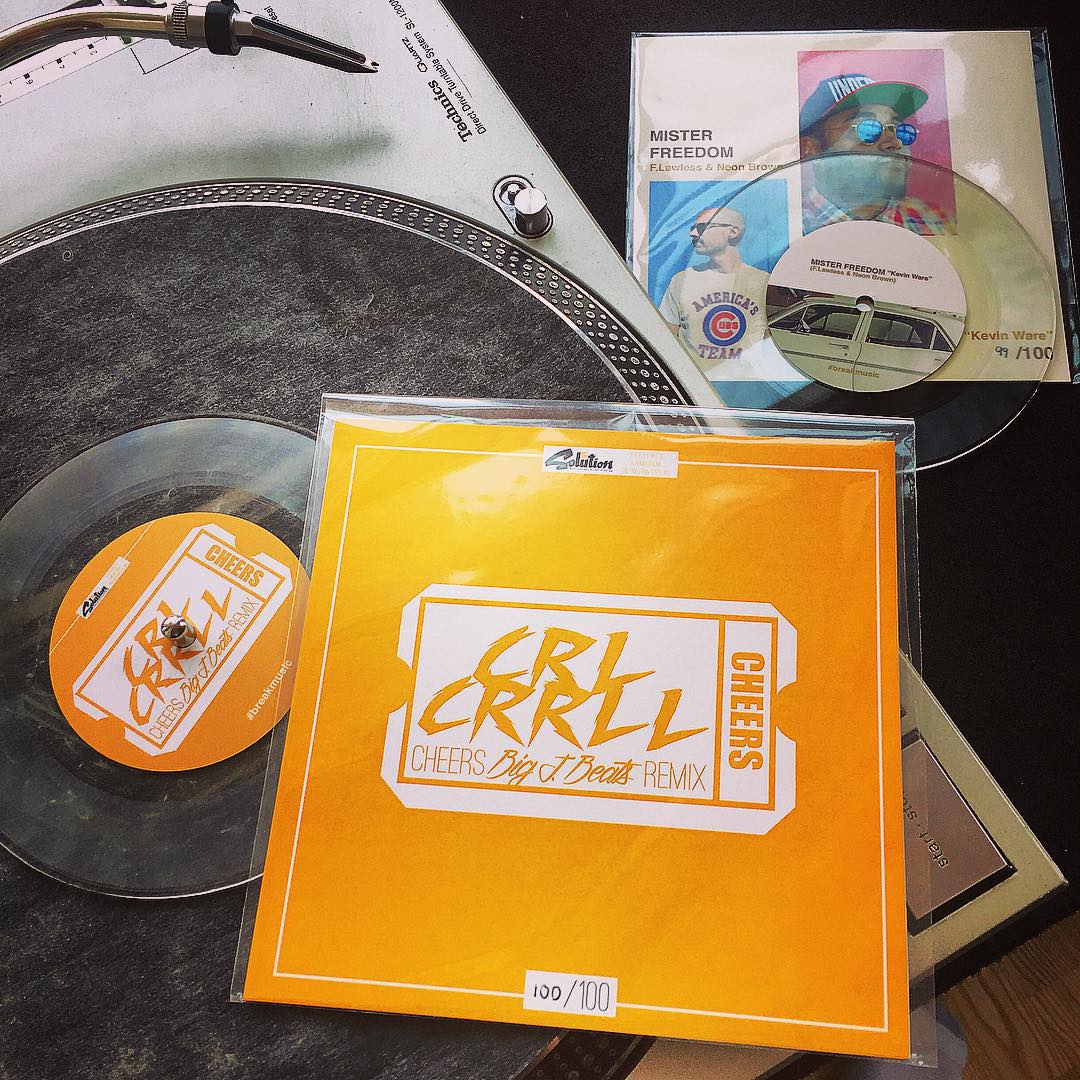 Maybe you got to the WAVE release party early and caught one of the 100 limited 6″ dub plates (b/w Mister Freedom's super dope "Kevin Ware") we gave away at last weekend's Red Bull Sound Select​.
Regardless, the CRL CRRLL "Cheers (Big J. Beats Remix)" is now online for your listening pleasure! Big J. Beats's take on our official party anthem is FANTASTIC – a triumphantly upbeat, disco funked out version that's perfect for dance floors, late Summer BBQs and anywhere else celebratory vibes might be needed!!!
.:Download CRL CRRLL "Cheers (Big J. Beats Remix)":.
P.S. Above is a download link posted for DJs, MP3s collectors and such as well as a stream, enjoy!
Leave a comment
Join The Solution newsletter for details on upcoming events, free music, party photos, video & lots more!!!
Add us on Facebook…
The best club night in Denver (c) Westword 2010 & the people…
Every Friday Night: The Solution w/DJ Low Key, Lazy Eyez & friends at the Meadowlark…
The best in hip hop & a whole lot more.
Complimentary photo booth.
Food by Year Of The Snake.
Beautiful patio.
No cover until 11 / Only $5 after.
Facebook
.
Twitter
.
Tumblr
.
9pm / 21+ /
2701 Larimer St
.
The Solution named "Best Club Night Return" in Westword 2013 Best Of Denver…


At this point, the Solution is well on its way to becoming a Denver institution. But it isn't just our town's longest-running and most revered hip-hop night — it's also a testament to quality and resilience. Despite having moved virtually all over town since it was founded half a dozen years ago by DJs Low Key and Sounds Supreme, the Solution continues to draw a faithful crowd wherever — and however — it goes. Even after the Solution took a hiatus from weekly parties, the Solution crew continued to offer showcases featuring a parade of the best local MCs and producers, along with lauded acts from elsewhere. And last month, when the Solution returned to a weekly format at its new home at the Meadowlark, all was right in the cosmos again. - Westword
DJ Low Key & Sounds Supreme – The Solution Tape #1 (hosted by U-N-I & Ro Blvd)
Featuring exclusives and world premiers from Von Pea, Ilyas and Donwill of Tanya Morgan, Exile, DJ Day, Che Grand, Kooley High, Median, Donnis, Ro Blvd, Mike Baker, 1 O.A.K., Whygee, Kid Hum, 8thW1, Adad, Buff1, Waajeed, Moe Green & more. Get your copy at the Solution or download it for free by clicking the cover above.
Categories