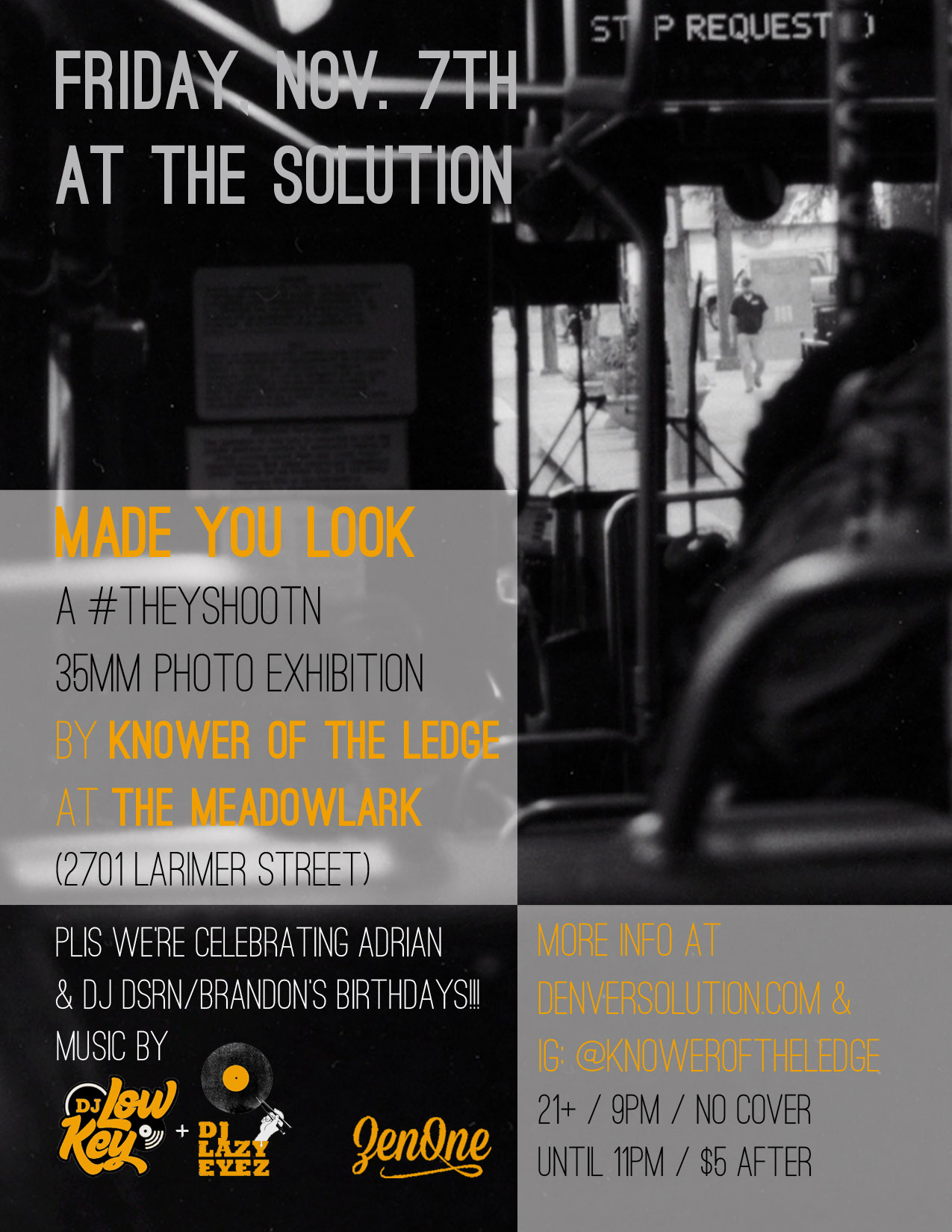 FRIDAY, 11/7 -> After celebrating his one year anniversary as party photographer last Friday, we're extra excited to feature the photography of our own Knower Of The Ledge aka Armando Geneyro for First Friday, 11/7 at The Solution w/DJ Low Key & Lazy Eyez!!! As you might know, his photos have been making our Instagram & Facebook both looks great for the last year, while also improving the average party goers profile pics by at least 200%, on top of shooting a lot of INCREDIBLE pictures at his own Instagram page at @KnowerOfTheLedge (go follow him now!!!). We'll be featuring Armando's 35mm photography exhibition throughout November, and in case your walls are less that immaculately decorated, you defnitely want to look into buying one before they all sell out (one sold before the show even went up!).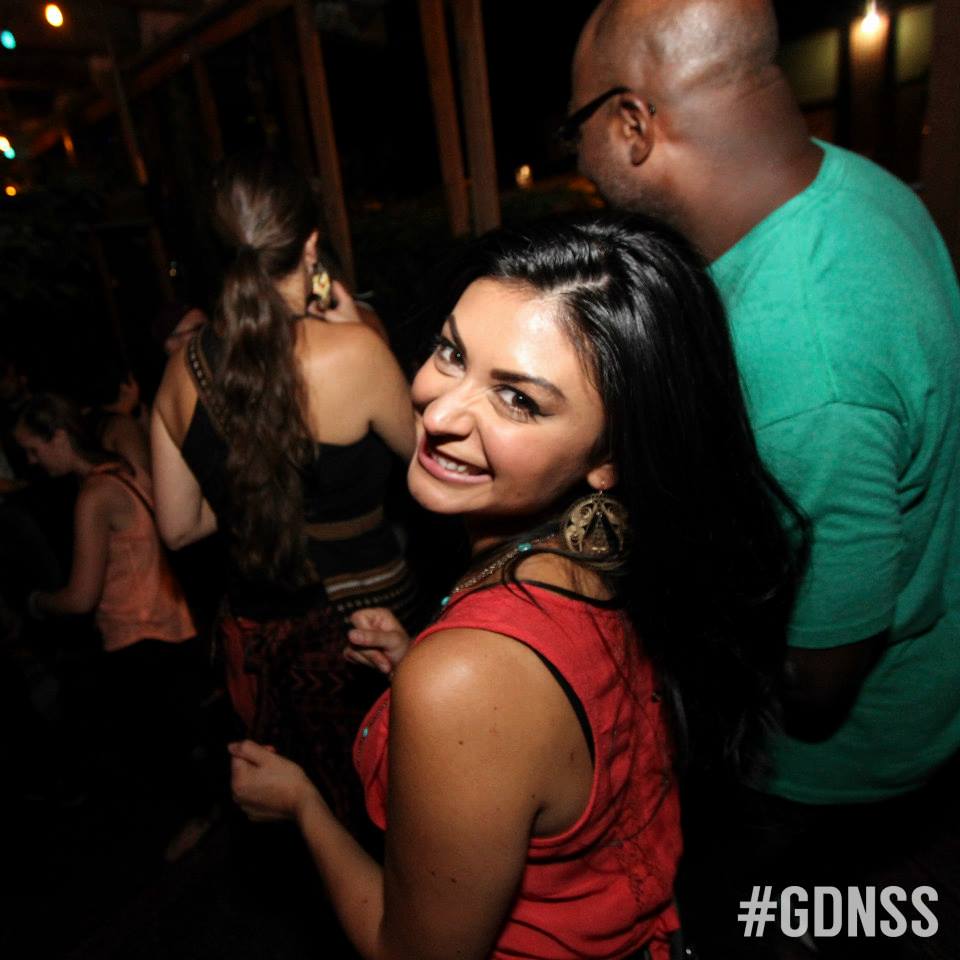 As if that wasn't enough, we'll be celebrating the birthday of two Solution favorites and longterm friends of the party; Adrian and Brandon Carter aka DJ DSRN's birthdays! On top of that, special guest photographer Blake Jackson will be joining us at The Meadowlark (2701 Larimer St) and documenting all the happy faces and beautiful people, ZenOne will be in the building and as always, DJ Low Key & Lazy Eyez will be on the turntables, rocking all the best in hip hop and a whole lot more for your dancing pleasure! 21+ / 9pm / No cover until 11pm, only $5 after.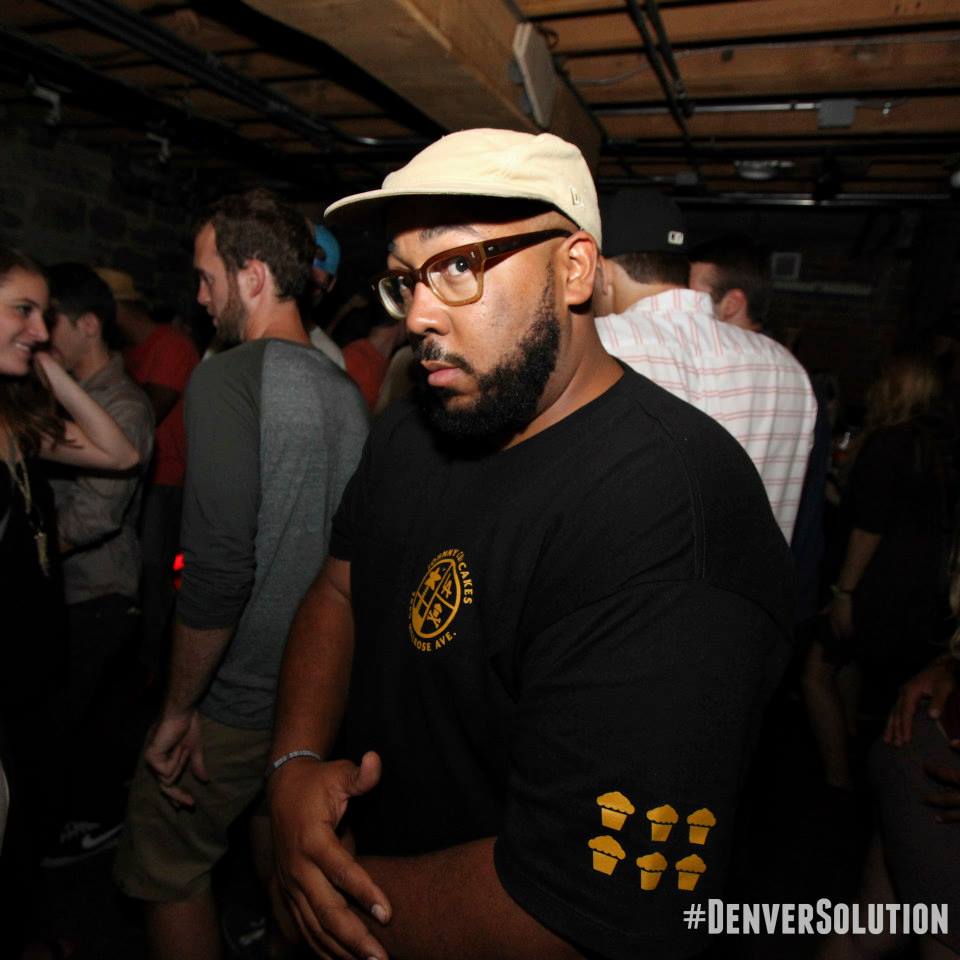 P.S. The patio heaters are on and ready for Fall, so we shouldn't miss a beat as the seasons change!!!