Shouts to each and everybody who entered this year's battle.  We got a ton of great entries, so many we had to take an extra day to give everything a few good listens and rounding out the lineup was like splitting hairs.  With that said, we're super excited about this year's lineup of top notch Colorado producers; they should make for crazy competition.  Here they are:
Marc Marcel
*To the producers who didn't get picked to participate, for a lot of y'all the problem wasn't that your beats weren't dope, it was that you submitted mellower songs for consideration.  Entering a beat battle with mellow beats is always going to be tough and while not impossible, it does handicap your chances a lot from the jump.
Here's the rest of the info on the event in case you missed the original post: WEDNESDAY, 2/27 -> It's that time of year again.  #TheSolution6 is in full effect and The Solution Beat Battle is back for another year of ridiculous chops, club bangers, head nodders, face scrunchers, and all the other great varieties of beats you hear producers pull out for battles.  Just like last year, a dozen of Denver's top producers will face off head to head to see who has the best beats in town for prize package including studio time at Denver's premier record facility, Side 3 Studios, a $200 gear package from Acrylick, a paid guest feature at an upcoming Solution Showcase & more TBA.  As if hearing a dozen of Colorado's top producers show off their A-game wasn't enough, we've also packed out the bill with some amazing talent, check out the battle's guest lineup:
Dag Savage (aka MPC mastermind Exile & MC Johaz)
2012 Beat Battle winner BK Beats (read his recap of it here)
Incredible one man band/DJ/singer/etc Fast Forward
CO production legend Boonie Mayfield on co-hosting duties
DJ Low Key & Sounds Supreme on the turntables & more
Beauty Bar Denver (608 E. 13th St) / 9pm / 21+ / $10 Cover.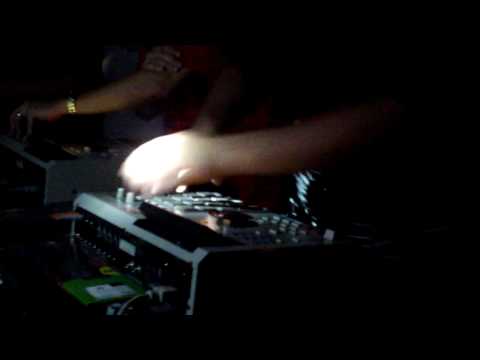 Above: Some footage of Exile's set from his last Solution guest spot.
Leave a comment
Join The Solution newsletter for details on upcoming events, free music, party photos, video & lots more!!!
Add us on Facebook…
The best club night in Denver (c) Westword 2010 & the people…
Every Friday Night: The Solution w/DJ Low Key, Lazy Eyez & friends at the Meadowlark…
The best in hip hop & a whole lot more.
Complimentary photo booth.
Food by Year Of The Snake.
Beautiful patio.
No cover until 11 / Only $5 after.
Facebook
.
Twitter
.
Tumblr
.
9pm / 21+ /
2701 Larimer St
.
The Solution named "Best Club Night Return" in Westword 2013 Best Of Denver…


At this point, the Solution is well on its way to becoming a Denver institution. But it isn't just our town's longest-running and most revered hip-hop night — it's also a testament to quality and resilience. Despite having moved virtually all over town since it was founded half a dozen years ago by DJs Low Key and Sounds Supreme, the Solution continues to draw a faithful crowd wherever — and however — it goes. Even after the Solution took a hiatus from weekly parties, the Solution crew continued to offer showcases featuring a parade of the best local MCs and producers, along with lauded acts from elsewhere. And last month, when the Solution returned to a weekly format at its new home at the Meadowlark, all was right in the cosmos again. - Westword
DJ Low Key & Sounds Supreme – The Solution Tape #1 (hosted by U-N-I & Ro Blvd)
Featuring exclusives and world premiers from Von Pea, Ilyas and Donwill of Tanya Morgan, Exile, DJ Day, Che Grand, Kooley High, Median, Donnis, Ro Blvd, Mike Baker, 1 O.A.K., Whygee, Kid Hum, 8thW1, Adad, Buff1, Waajeed, Moe Green & more. Get your copy at the Solution or download it for free by clicking the cover above.
Categories