B-Money is about as hip hop and Colorado as it gets.  From coming up as part of the Basementalism crew in the mid 2000s to hosting so many members of the hip hop scene that his old spot in Boulder was practically a #COhiphop landmark to appearing in the US DMC finals representing the state, he's been collecting props on the local and national scenes at a steady pace.  B-Money initially established himself spinning b-boy jams and college radio, but over the last few years, he's also turned into a force to be reckoned with on both the nightclub and turntablist scenes, and was a fixture at The Solution Boulder before legendary Boulder nightclub 'Round Midnight closed.  Here's more on B-Money via his bio in case you've been sleeping on a Colorado hip hop fixture:
"B*Money got inspired to climb the risers after watching old DMC battle videos and listening to DJs on the radio. Now he is fighting those battles himself, DJing on the radio, and appearing in the same series of videos he grew up watching. Radio and battling exposed him to wide range of audiences and helped land him gigs playing at festivals, clubs, and venues throughout the United States while sharing stages with some of hip-hop's most elite acts including The Roots, The Pharcyde, Souls of Mischief, Ali Shaheed Muhammed (A Tribe Called Quest), Too Short, Rhazel, and The X-Ecutioners, just to name a few. With a heavy emphasis on constantly honing his turntablist skills he has been recognized as a DMC USA National Finalist and has backed and or toured with One.Be.Lo, Bionik Brown, 1865, Wheelchair Sports Camp, and The Reminders as a show DJ. But to B*Money, the foundation of DJing is being able to rock any party, and thus he prides himself on being able to play for a variety of crowds. Blending musical genres from jazz, funk, soul, rock, and pop, to dubstep, house, and hip-hop, he has been known to rock whatever audience is in front of him, appearing in venues from New York to San Francisco. He has rocked parties and events for the NCAA, The Onion, Red Bull, Sephora, Akomplice Clothing, and Illiterate Magazine. B*Money's skills and versatility make him appealing to any crowd, at any size venue, at any time."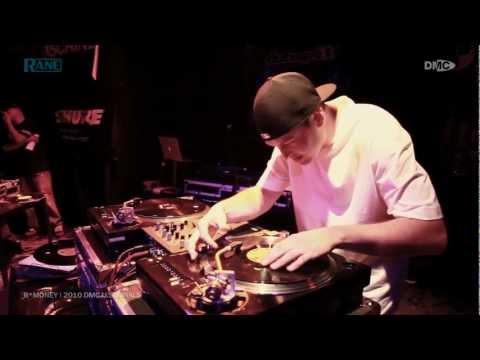 Don't miss B-Money making his Solution Denver debut at The Solution Showcase #12 on Saturday, 1/26, along with LA's Yonas Michael (aka Y-O, formerly of U-N-I), Denver up and comers Team Latchkey, BLK HRTS/Pirate Signal producer/mastermind Yorrissey & Solution co-founder DJ Low Key for what promises to be a great night of hip hop at the Meadowlark (2701 Larimer St).   9pm/21+/$5 pre-sales at all 3 Family Affair locations or only $8 at the door.
P.S.  Rumor has it B-Money will be debuting an all new video set in his Solution Showcase debut.  All the more reason not to miss it!