Denver, meet Danny Swain aka Danny!.  Jay-Z's new favorite rapper, former Interscope signee, Grammy nominee, Questlove endorsee, Def Jux strandee, Von Pea collaborator and most importantly among all the cool titles, one hell of a rapper/producer.  Over the last few years, Danny!'s created a lane unique to himself, trudging through the industry with a combination of snarky raps, honest introspection and witty concepts.
Above: Danny Swain, The Roots & Gavin Castleton – "Evil (Live on The Jimmy Fallon Show)" /// Below: Danny! "I Don't Wanna Hear That Shit"
If you're not familiar with Danny!, check out this great interview with Complex from a few months ago for a little more insight into what he's all about and make sure you check out his critically acclaimed new album Payback, on Okayplayer Records and featuring all sorts (literally, all sorts) of great guests, including Blu, Lil B, Tanya Morgan, Agallah, Res, Phonte, Swizz Beats, El-P & more.
Above: Danny! featuring The Ilmont Collective"Payback" /// Below: Danny! "Goodbye Love"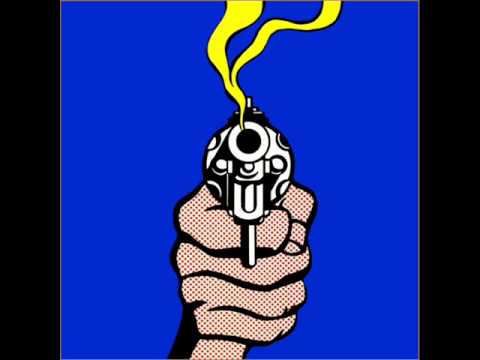 Above: Danny! featuring Danny Brown "Theme Music To A Killing Spree" /// Below: Danny! featuring Von Pea "I Don't Know"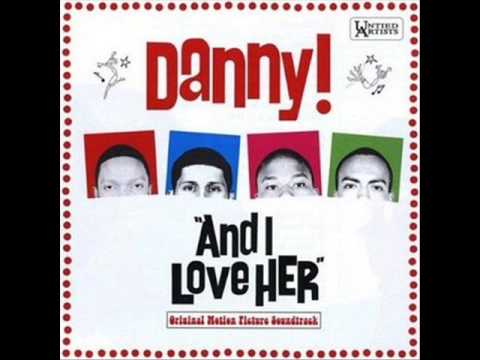 Here's a little more on Danny Swain's fascinating rap career by David Jeffries from AllMusic.com:
While South Carolina producer/MC Danny! declares himself "A Tribe Called Quest on acid, or EPMD on LSD," he's much more complex than that. Born to military parents in the summer of 1983, Danny Swain never had enough time to grow roots in any particular area. With his family crisscrossing the country, the scenery was always changing and so were Swain's friends. The only long-term relationship he was able to maintain was the one he had with music. His mother supported her son's interests, buying him music equipment every Christmas. By 1998 he was a serious beat-maker and writing rhymes became his next conquest.

By 2002 he was ready for his debut and began work on The Danny Swain LP, but the album would never see the light of day. Accused of being the ringleader in a grade-changing scandal at his college, Swain was expelled from Claflin University and by the end of the year he was back home, dejected, depressed, and quitting music. Two years later, he had a change of heart and reappeared on the local scene with his first full-length, The College Kicked-Out. While some saw it as a winning combination of Little Brother and Kanye West, others saw it as derivative of both. Danny! relocated to Georgia for a second chance at higher education at the Savannah College of Art & Design and worked on his second effort, the venomous F.O.O.D. (Finding Out Our Destination).

Whether or not the Kicked-Out criticism was the reason for the anger, F.O.O.D. proved that Danny! was a unique rapper who wore his emotions on his sleeve, soul-searching through layers of feelings and taking the listener along for the ride. Although F.O.O.D. went unnoticed by most, Danny! began working on his most ambitious project yet, a concept album. Semi-autobiographical, Charm found Danny! narrating the story of an up-and-coming rapper who looks to fame as a way to escape dismal reality. The album was an excellent combination of his loopy, fascinating productions and his wry, poignant lyric-writing, but it was also his alleged swan song. Even though his star appeared to be rising, the unpredictable Danny! announced Charm was his farewell to the game just as the album was being released in late 2005. The following summer, the instrumental record Dream, Interrupted, which was originally meant to accompany Charm, came out. In early 2007, Danny! won Definitive Jux's Best Music on Campus contest, resulting in a deal for a digital EP and a video with Mr. Lif. However, the Def Jux deal never really happened as they shut down, so Danny! just kept releasing things independently.

And I Love H.E.R. came out in 2008 and was named one of that year's top 50 albums by ABC News. This was the first album where Danny! had any outside production assistance, bringing in Alex Goose. Goose did all the production for the follow-up, Where Is Danny?, in 2009, but there was a falling out and Goose slapped an injunction on Where Is Danny?, preventing distribution. So Danny! went back and did all new productions for Where Is Danny?, finally getting it out in 2011. Payback was slated for release in early 2012, but kept being pushed back by the label. However, there was a buzz around the release, as shortly after Payback was completed, ?uestlove of the Roots tweeted that Danny! had caught the attention of Jay-Z, who called Danny! "Hov's Fav Cat," though it would end up being ?uestlove himself who released the album later that year through his own label, Okayplayer Records.
Last but definitely not least, make sure you check out Danny!'s Colorado debut on Saturday 11/24 at The Solution Showcase #10, along with J. Carey, Infamous Jones, DJ Low Key & Lazy Eyez at the award-winning Meadowlark (2701 Larimer St).  Don't miss a chance to catch this insane lineup for only $5 via pre-sale (plus 15% off your purchase) at any of the Family Affair locations or just $8 at the door.  Starts at 9pm / 21+.