Denver meet Thurz (aka Thurzday).  I first learned about Thurz's music via his now defunct group, U-N-I, right around the time that him, his former partner Y-O and Ro Blvd first linked up.  While U-N-I had received a lot of attention from earlier projects, their album with Ro Blvd, A Love Supreme, proved to be one of 2009's best releases and garnered some of the attention that an exceptional, well-received, borderline classic album should.  Shortly afterwards, U-N-I & Ro Blvd released a retail version of A Love Supreme (2.0) with more live elements and new songs like the "Land Of The Kings" remix with Houston legend Bun B to even more acclaim.
After the success of A Love Supreme, Thurz and Y-O decided to part ways and release music as solo artists.  Thurz proceeded to drop his excellent conceptual solo debut L.A. Riot, loosely based around the '92 riots in LA, with help from the likes of Roots' frontman Black Thought, Dr. Dre co-producer DJ Khalil, acclaimed singer BJ The Chicago Kid & Strong Arm Steady.  Check out the videos below from the album, "Colors" (produced by Ro Blvd & featuring SAS) and a live performance of "Los Angeles" featuring both Ro Blvd and Exile.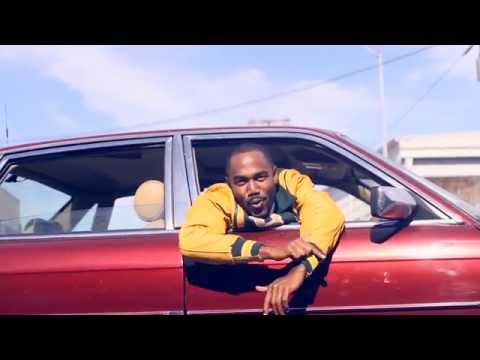 Above: Thurz "Colors" from L.A. Riots /// Below: Thurzday, Ro Blvd & Exile at the Okayplayer x Stones Throw Showcase last year at A3C
At the top of this month, Thurz premiered his new project, 517 W Queen Tape, on Complex's site to overwhelmingly positive results.  The free 16-track mixtape finds Thurz a little more light-hearted than L.A. Riots and features the likes of Killer Mike, BJ The Chicago Kid, Ro Blvd and more while getting heads excited about his upcoming sophomore album, Blood On The Canvas. Download it below and get familiar with one of the best from the West.
.:Download Thurz – 517 W Queen Tape:.
Now that you know Thurz, catch him at The Solution Showcase #9 with his Cali compatriots Ro Blvd & Free Speech, #COhiphop greats Prime Element, elusive DJ/producer Fast Forward, DJ Low Key & more on Saturday, 9/22 at the Meadowlark (2701 Larimer St).  We know there are a lot of other events going on the same night, so we're starting early at 7PM sharp on the patio stage (for the first time ever!) and giving anyone who shows their ticket/ticket stub from another 9/22 event $3 off cover (only $5 for this crazy lineup instead of $8) to help you maximize the last official day of Summer.  21+ /// $5 Pre-sales now available at all three Family Affair locations & get you 15% off your entire purchase /// $8 at the door /// Doors at 7pm.