SATURDAY, 8/25 at 9PM -> "It's been a long time, we shouldn't have left you…".  After a scheduling issue in July and breaking from our formula to honor some of Denver's best DJs in June, The Solution Showcase is back on track with another ridiculously dope lineup.  For The Solution Showcase #8, we're importing infamous Chicago MC and producer BrandUn DeShay, the first lady of Denver hip hop Bianca Mikahn, criminally underrated producer Black Jordan (from Team Latchkey, fka Jay Gunna), DJ Low Key & Lazy Eyez.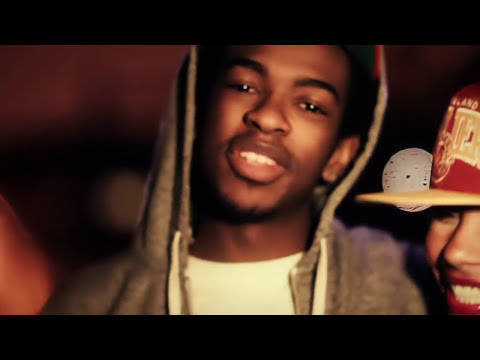 BrandUn DeShay is a classic double threat, having released numerous critically acclaimed mixtapes as an MC/producer while also doing beats for the likes of Dom Kennedy, Curren$y, Danny Brown, Von Pea, Mac Miller, Sir Michael Rocks (of the Cool Kids) & others.  Having come up in the group Paradox, Bianca Mikahn has been rocking mics on the Denver circuit with the Mercury Sauce collective for years, making quite a name for herself in the usually male-driven hip hop scene.  Black Jordan, who'll be celebrating the release of his Basement Instinct beat tape at the party, blew us away with his music at The Solution Beat Battle earlier this year and we've been waiting for the right opportunity to feature his production at the showcase ever since.  You probably already know about DJ Low Key and Lazy Eyez if you're reading this, but if not, we've both been pushing quality hip hop for years in Denver, trying to make the kind of events we'd like to go to happen, while winning an award or two in the process.
Don't worry if you're not familiar with someone on the bill, a big part of The Solution Showcase is about discovering dope new music and we'll be linking up music, videos and more info on all the artists as we get closer to the party. So stay tuned to DenverSolution.com to learn more about the performers and hopefully we'll see you on 8/25! 21+ /// $5 Pre-sales now available at all three Family Affair locations & get you 15% off your entire purchase /// $8 at the door /// Doors at 9.
2 Comments to Saturday, 8/25 at 9PM -> The Solution Showcase #8 w/Chicago's BrandUn DeShay, Bianca Mikahn, Black Jordan, DJ Low Key & Lazy Eyez at the Meadowlark…
[...] The Solution Showcase #8 gets closer, we wanted to introduce you to the bill.  The month's out of town headliner is [...]

Meet Chicago's BrandUn De Shay, our feature out of town artist for The Solution Showcase #8 on 8/25 at the Meadowlark… | .:The Solution w/DJ Low Key, Sounds Supreme & Lazy Eyez:. on August 23rd, 2012

[...] in the #COHipHop scene you probably already know Bianca Mikahn, our featured Denver artist for The Solution Showcase #8.  She got her start in the group Paradox and on the spoken word scene before making her solo debut [...]

Meet Bianca Mikahn, our featured Denver artist for The Solution Showcase #8 on Saturday, 8/25 at the Meadowlark… | .:The Solution w/DJ Low Key, Sounds Supreme & Lazy Eyez:. on August 24th, 2012
Leave a comment
Join The Solution newsletter for details on upcoming events, free music, party photos, video & lots more!!!
Add us on Facebook…
The best club night in Denver (c) Westword 2010 & the people…
Every Friday Night: The Solution w/DJ Low Key, Lazy Eyez & friends at the Meadowlark…
The best in hip hop & a whole lot more.
Complimentary photo booth.
Food by Year Of The Snake.
Beautiful patio.
No cover until 11 / Only $5 after.
Facebook
.
Twitter
.
Tumblr
.
9pm / 21+ /
2701 Larimer St
.
The Solution named "Best Club Night Return" in Westword 2013 Best Of Denver…


At this point, the Solution is well on its way to becoming a Denver institution. But it isn't just our town's longest-running and most revered hip-hop night — it's also a testament to quality and resilience. Despite having moved virtually all over town since it was founded half a dozen years ago by DJs Low Key and Sounds Supreme, the Solution continues to draw a faithful crowd wherever — and however — it goes. Even after the Solution took a hiatus from weekly parties, the Solution crew continued to offer showcases featuring a parade of the best local MCs and producers, along with lauded acts from elsewhere. And last month, when the Solution returned to a weekly format at its new home at the Meadowlark, all was right in the cosmos again. - Westword
DJ Low Key & Sounds Supreme – The Solution Tape #1 (hosted by U-N-I & Ro Blvd)
Featuring exclusives and world premiers from Von Pea, Ilyas and Donwill of Tanya Morgan, Exile, DJ Day, Che Grand, Kooley High, Median, Donnis, Ro Blvd, Mike Baker, 1 O.A.K., Whygee, Kid Hum, 8thW1, Adad, Buff1, Waajeed, Moe Green & more. Get your copy at the Solution or download it for free by clicking the cover above.
Categories