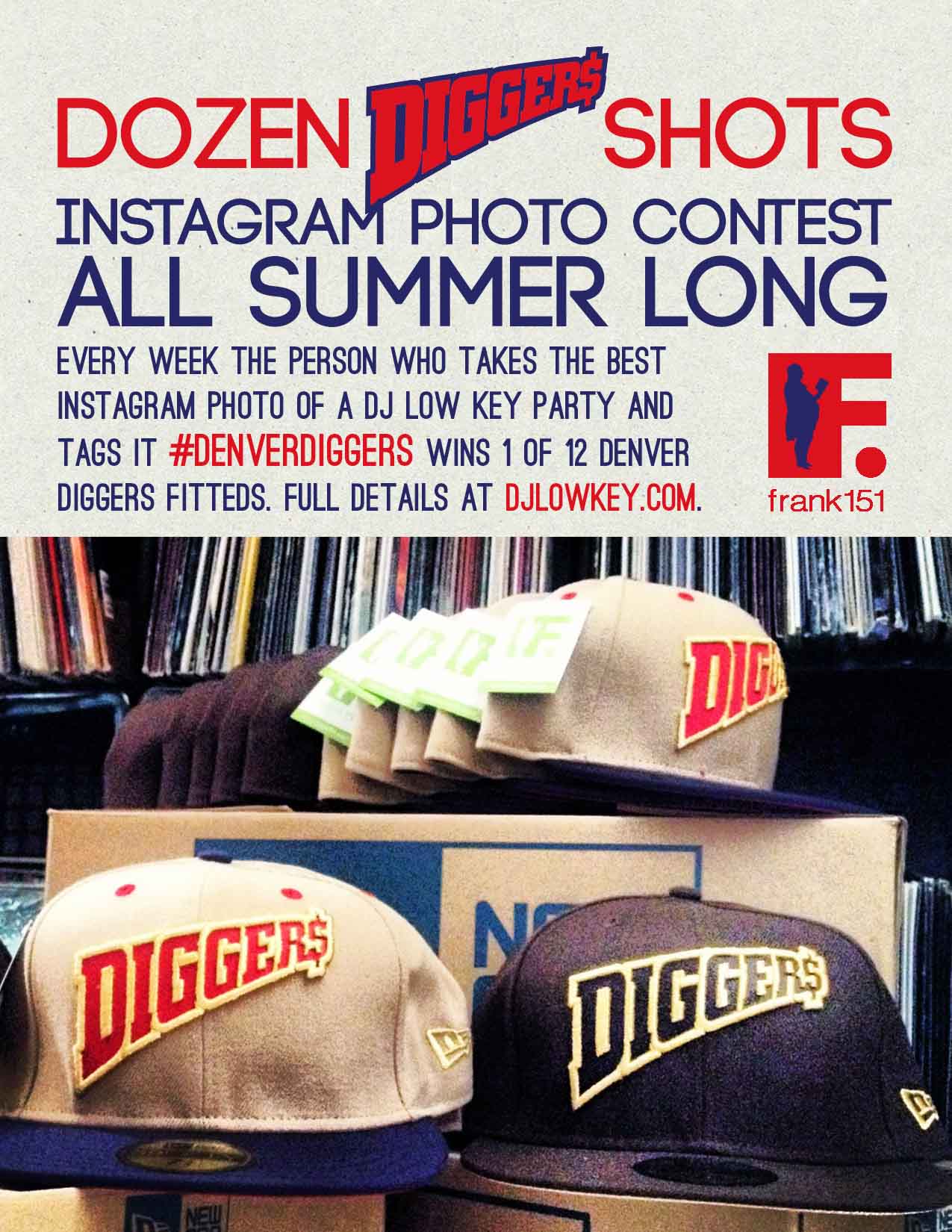 Summer is officially ballcap season and to celebrate me and Frank151 are giving away a dozen super fresh Denver Diggers New Era fitteds.  Every week we'll be giving away a Diggers fitted to the person who takes the best Instagram photo of a DJ Low Key party (whether it's Goodness, The Solution, Fifty/50, The Solution Showcase or a one-off).  I'll be periodically posting up the winners' names here after checking the hashtag #DenverDiggers every Monday (P.S. your Instagram stream must be public for your contest entry to be seen).
So come out and snap a flick, fix it up nice and proper in Instagram then add the #DenverDiggers hashtag for your chance to win. If you don't already have it, get Instagram for your mobile phone for free here and good luck!
Week 1 Winner: Ginger Westhoff
Leave a comment
Join The Solution newsletter for details on upcoming events, free music, party photos, video & lots more!!!
The Solution x Spotify Weekly Playlists…
Add us on Facebook…
Get more familiar with The Solution w/DJ Low Key & Lazy Eyez…
Categories