Archive for June, 2010
FRIDAY, 6/25 -> The Solution w/DJ Low Key & Sounds Supreme moves to Shag Lounge for one night only for  the 4th annual DJ Low Key, Charley Cox & Lessondary birthday extravaganza. Plus, as a bonus late addition, FJP's own mic crusher Big House will be in the place celebrating his birthday as well.  Special guests Tanya Morgan & Che Grand will performing LIVE, as well as hosting the party. Ali Shaheed from A Tribe Called Quest called Tanya Morgan "Legends in the making" and Che Grand is a monster, don't miss either, trust us.  If you've been to this annual party before (at the Shelter, Funky Buddha, etc.), then you know how wild we get, especially when Tanya Morgan and Che Grand come to CO…Game Over.  21+/No cover/2 for 1 Redbull/Vodkas until 11pm.  So be sure to make it out as The Solution rolls on for this special once a year party.  More details coming soon about Friday nights at the award winning Solution w/DJ Low Key & Sounds Supreme and our future home.
After over three years, the Solution and CO Clubs (Bar Standard, Funky Buddha, etc) have parted ways.  We had a blast in our time working with CO Clubs but over the last few months it became apparent that it was time for us to split.  With that said, the Solution w/DJ Low Key & Sounds Supreme is far from over.  We're gonna take the next two weeks off and return on Friday, 6/25 for the fourth annual DJ Low Key/Charley Cox/Lessondary birthday extravaganza (please leave your e-mail to the right for updates on the party & location).  We apologize for the short notice, but trust, the stuff we have planned for the rest of the summer will make up for any inconvenience.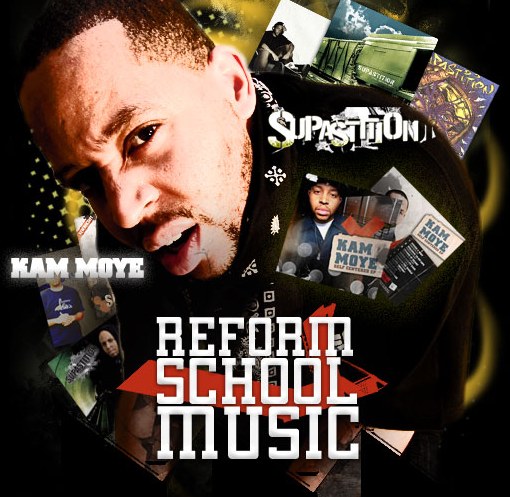 Me and the homie DJ Forge have been talking about him and criminally underrated rapper Kam Moye coming out to rock at the Solution for while now (Forge is Kam's tour DJ).  The other day, I mentioned the idea to Forge on AIM and he said that might be hard to make happen and sent me a link to this sad post from Supastition.com, check it out… › Continue reading